Oh boy, a new doppelganger alert! After finding Katrina Kaif and Madhuri Dixit's doppelganger, the citizens of the Internet have found a lookalike of the B-town actor Aishwarya Rai Bachchan in Pakistan, and we cannot believe our eye. The resemblance is just so uncanny. You too will see it for yourself!
Apart from the former Miss World, we have seen multiple Bollywood actors and others who have had found counterparts either in their own country or outside India. Aishwarya's lookalike has sent fans all over social media into a frenzy.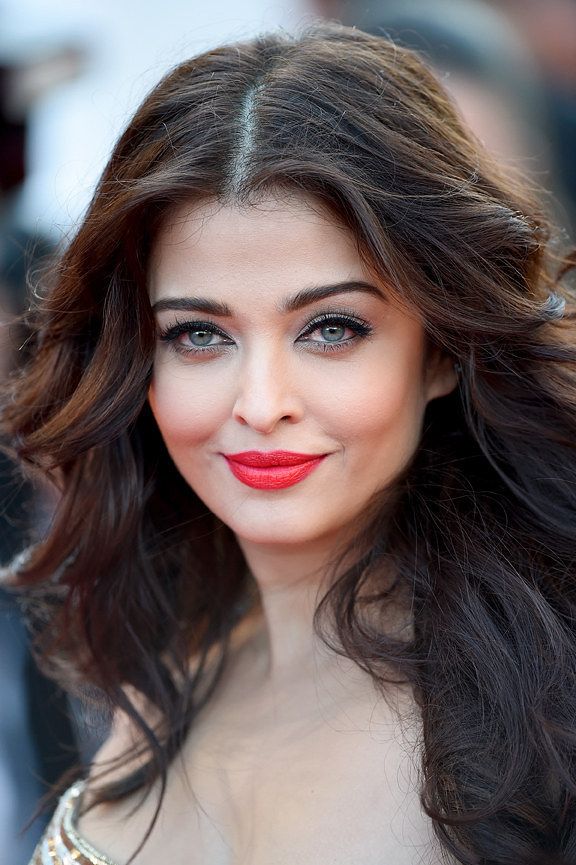 An Instagram blogger Aamna Imran from Pakistan shares an eerie resemblance to the Ae Dil Hai Mushkil star. So much so that it has left people shocked. Aamna is a beauty blogger who is quite active on social media. On Instagram, she has shared a few videos where she is seen enacting scenes from films like Ae Dil Hai Mushkil, Devdas, and Mohabbatein.
If you take a look at the blogger's pictures, you will notice an uncanny resemblance to the Jazbaa actor. Their colored eyes, lips, and facial features make both beauties appear to be cut from the same cloth.
Check it out!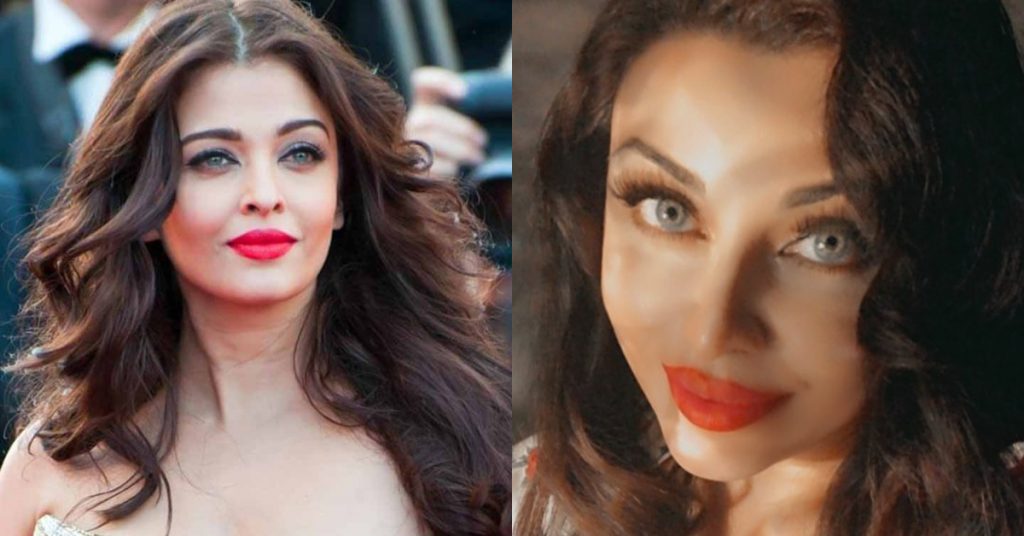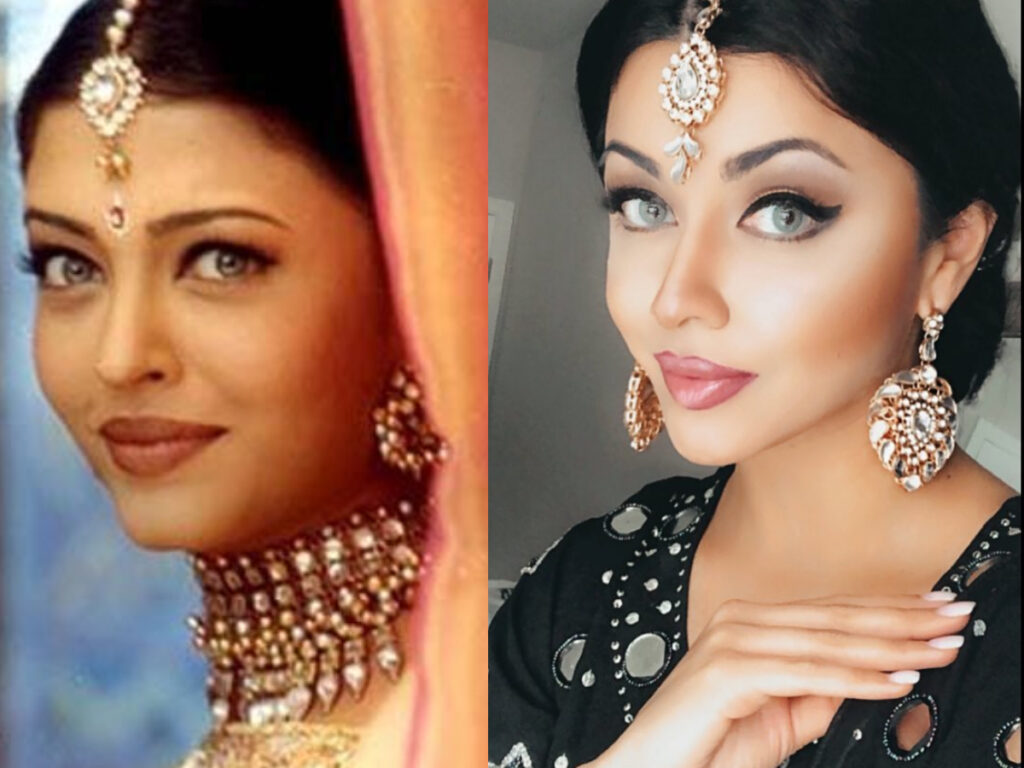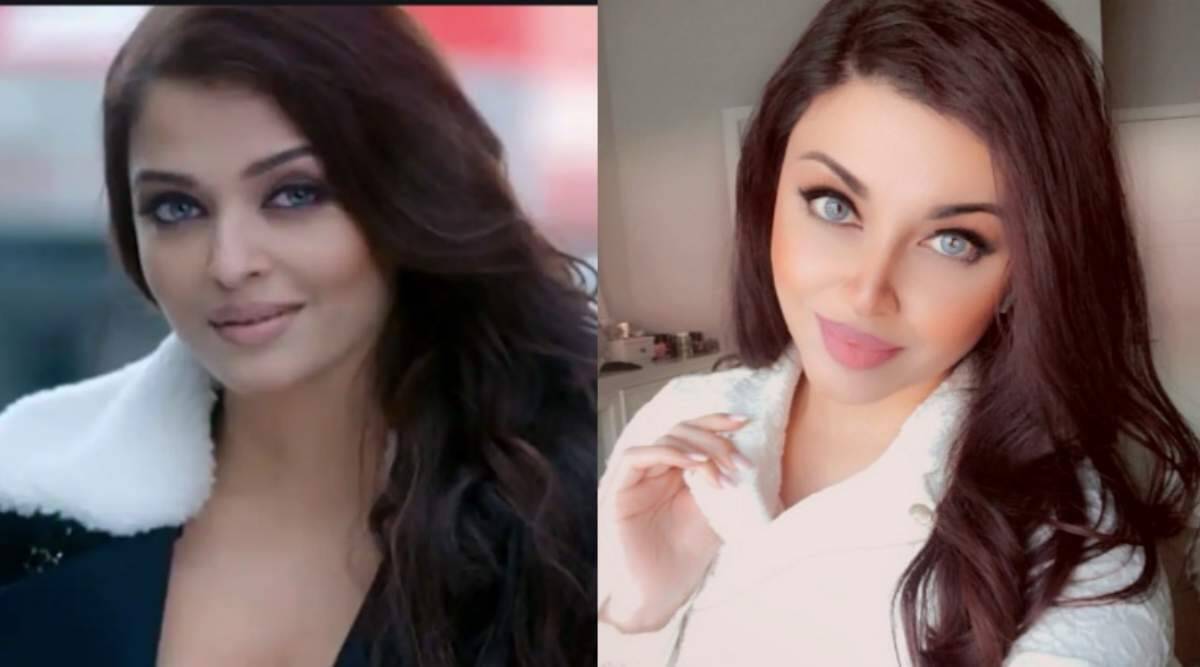 At times, people look so much like other celebs that it is not easy to tell them apart. And as it appears, the same happened here. Aamna who resides in the US bears a strong resemblance to the Bollywood beauty queen.
Social media users have never been afraid to speak their minds. You will find the most opinionated, as well as the most humorous people on the Internet. And they have always…always got the most thought-provoking thing to say.
And mind you, this is not the first time our fellow Pakistanis have found an uncanny resemblance between a Pakistani and Bollywood personality. This keeps happening every now and then.
Just recently, netizens discovered how Dr. Fazeela, a famous Pakistani dermatologist, and the sister of the well-known actor – Hamza Ali Abbasi, shares an uncanny resemblance with Katrina Kaif.
Earlier, Pakistanis also compared the Anaa actor Naimal Khawar Abbasi's sister Fiza Khawar to the B-Town legend Madhuri Dixit, and actually yes… the resemblance is quite undeniable!
What do you think of this story? Let us know in the comments section below.