Marriage season go hand in hand with the winters. So, in Pakistan, we all know that we have some zillion weddings to attend every year in winters. This winter season, almost all celebs married off, weddings after weddings and it's a non-stop riot here. Crazy scene chal raha hai?!
Though weddings are perfect to fulfill the Pakistani instinct of "getting dressed and eating good food"! Aren't weddings for these two reasons? Lol! Some decade back, Pakistani weddings were crazy, with never-ending events and endless food dishes for every event that took place. But now the government has put some restriction upon the timings and the number of dishes that should be served to the guests at the wedding.
Weddings are an integral part of every Pakistani family. They are also intergal part of almost every Pakistani individual; because just when you enter in your 20's your parents and relatives will start poking you to find someone to get married.
It doesn't end here, the couple once they are married they are put into a pile of decisions which they are never ready to take until its on their head!
Well, the good times don't last long so the newlywed couples try to make the most out of it! Vacationing and traveling seems perfect with your better half.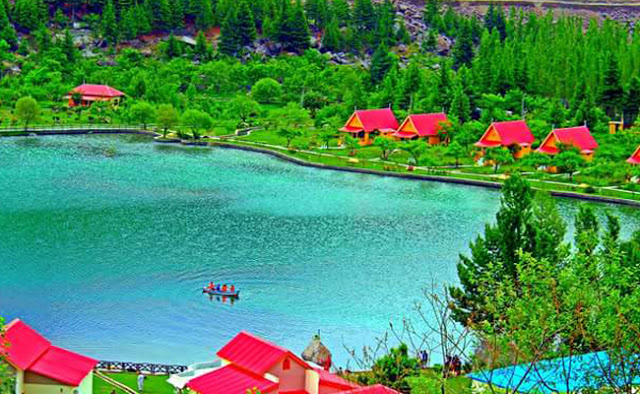 So, this head teacher from the "Government Girls Middle School Muhammad Khuwaja Hangu" requested something in this letter that made it go viral!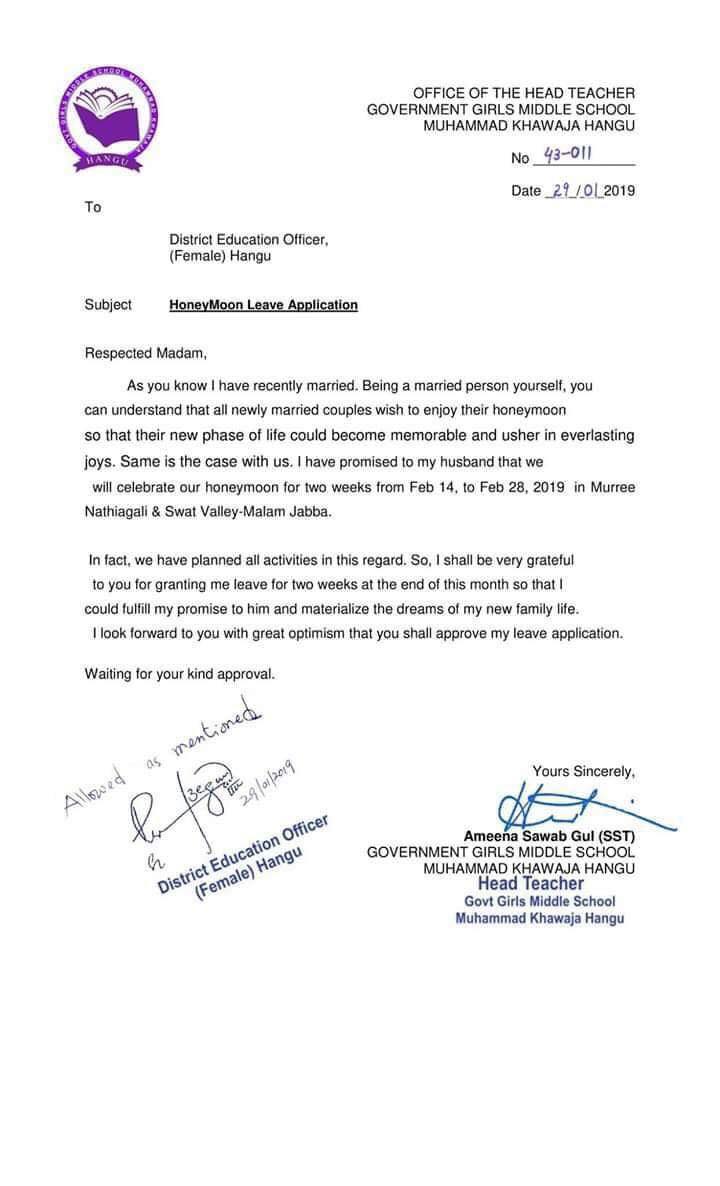 This sweet and funny letter written by the head teacher to the district education officer is the just amazinggg!! She made it sound so genuine which otherwise is quite a little awkward for people to write it out. But this teacher won the internet by her letter.
Her witty style when she said that "As you know I recently got married, and you too are married. So, you would know what it is like when a couple wants to enjoy their initial time by going on a honeymoon."
Come on! She has the sweetest request which she did most humbly. Loved it!
Who wouldn't want to spend the good time and see the beautiful world with the love of their life?!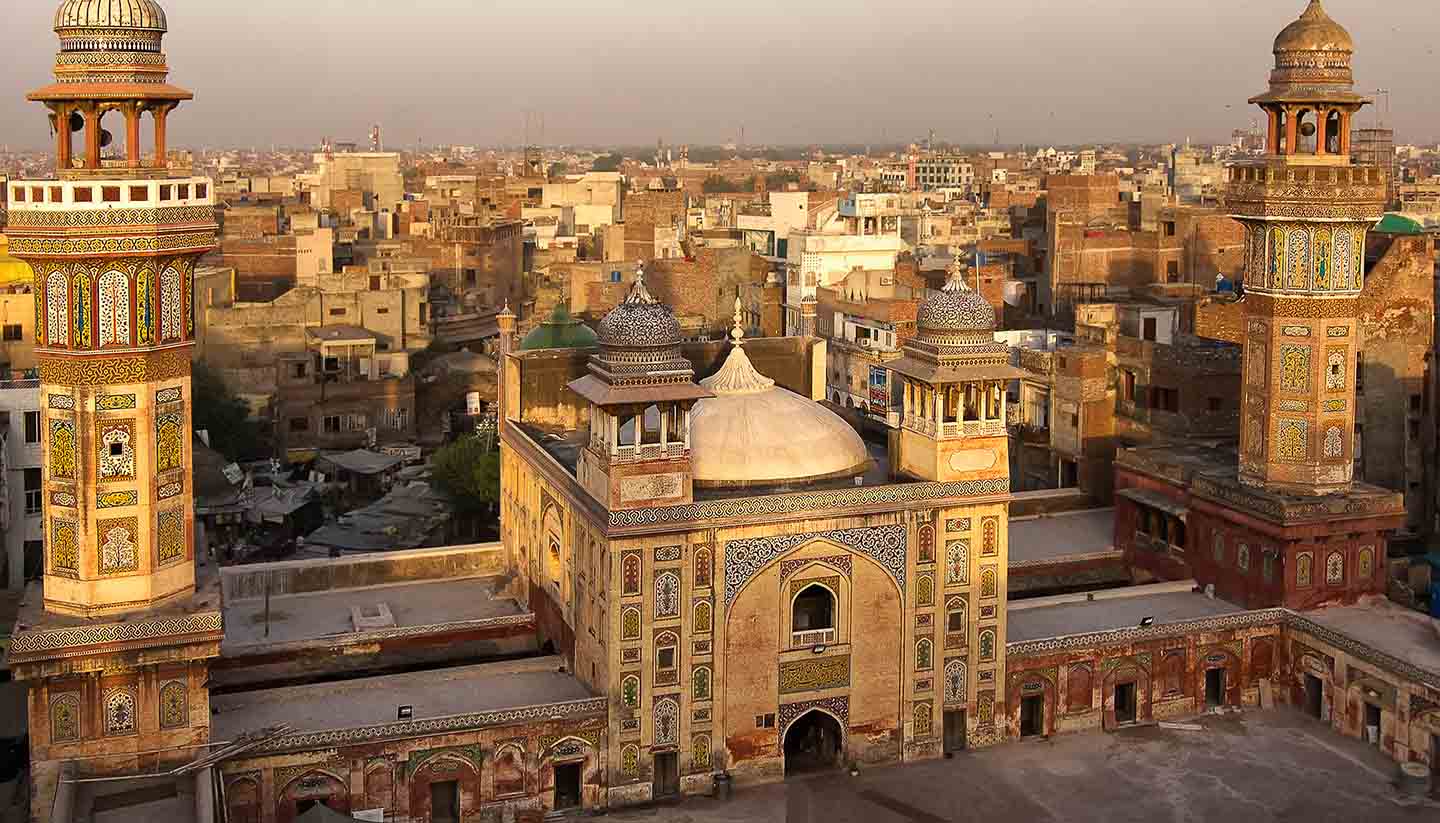 The head teacher even mentioned the areas which she would be traveling. How lovely is that!
Honeymoons are one of its kind, the time of traveling and hotel rooms and room services and the air of new city and different people! WOAHHH!.
Do you have any crazy honeymoon vacation stories? Let us know in the comments below. 😉