Last month, the Indian occupied Kashmir was eyed by the same country which rules it. And clearly, the world knows who is to blame for the Pulwama terror Attack.
Yes, it was all staged and pre-planned, because how else would "Modi Je" have gained sympathy and support from the country?! It all makes sense if the case is given to a third person, who neither belongs to Pakistan or India. Pakistan completely condemned the incident and denied any such allegation but it was too late for it and India, along with its media, was already planning for jingoism.
When India tried its first attempt at it, the support it got from its celebrities was surprising! It was surprising because how can people even think of having a 'jung'?! That too between two countries who are better known for their powers! However, what caught more attention in all this "celebrity support" was Priyanka's tweet where she praised her army, right after the IAF entered Pakistan's airspace.
It was shocking for the world because Priyanka is a "Goodwill" ambassador of UNICEF, and for a lesser known fact, it is actually women and children who are suffering the most.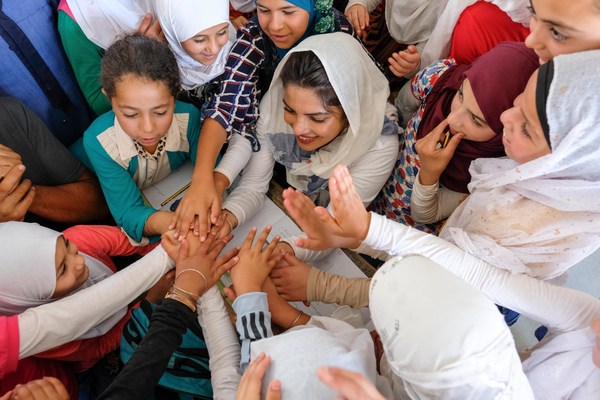 PC was severely criticized and many Pakistanis even signed a petition against her and asked UNICEF to remove from the ambassadorship.
Now, after New Zealand's incident, she tweeted a video showing solidarity with Christchurch Muslims, and people are not happy with her "Hypocrisy"
— PRIYANKA (@priyankachopra) March 16, 2019
Oh, yes! What about the time when she was encouraging her army?!

Aren't women and children the same across the globe?!

Hypocrisy at its peak! Is UNICEF sleeping?
Hello hypocrite.

— TakeMeAway! (@ichaoticmess) March 17, 2019
How sad is her selective care for people! Would she be happy if the same happened in Pakistan?! Would she praise her army and government for doing that?
Finally! Your @UNICEF woke up.

— …….doodh cheeni aur chaii… (@waqo32) March 16, 2019
As unfortunate as this is, there were several Pakistani who embraced Shahadat in the sad New Zealand incident. The one brave man Naeem Rashid, who ran to the culprit to stop him but couldn't save himself both took his last breath along with his 21-year-old son in the mosque after the Jumma prayer.
The stories are unfolding about the motives of the culprit and it is making everyone question the credibility of the free world of the internet! May the world be safe!
Have anything to add to the story?! Let us know in the comments below!
Read Also: PAKISTAN'S SHAHEED NAEEM RASHEED