It's Sadaf's big day today! A few days ago after the model wished her husband Shahroz Sabzwari on his birthday, it is now her hubby's turn to do the same and WOW! he did it with lots of love. Sabzwari took to Instagram on Friday and sent all his love to Kanwal in a romantic post.
Sabzwari shared a picture of the supermodel over Instagram and wrote, "You are the reason I smile every day. Happy birthday, my all!" He concluded the caption with a heart emoji.
The couple tied the knot in an intimate nikkah ceremony earlier this year. Since then the couple has been dubbed as the most hated celebrity couple of 2020, unfortunately.
As the news of Syra Yousuf and Sabzwari's separation appeared on social media, many rumors circulated on social media about Sabzwari's alleged extramarital affair with Sadaf. Meanwhile, Kanwal and Sabzwari shared the pictures of their big day on social media, which actually garnered a lot of criticism.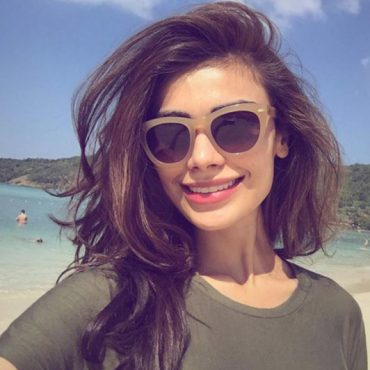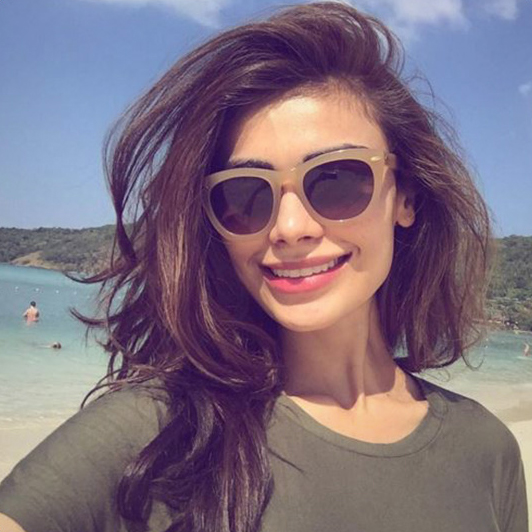 While many were referring Sadaf as the 'homewrecker' and 'the other woman', Sabzwari posted a video defending her and denying all the rumors. In fact, his exact words were, "Just because we worked together, it doesn't mean we are in a relationship or that it has caused a split between me and Syra."
"We tied the knot in a minimal setting, as have other several renowned personalities, with a presence of 70 to 80 people only. It had nothing to do with the lockdown," Sabzwari told The Independent Urdu later during an interview. Talking about the trolling, he said, "We never really cared."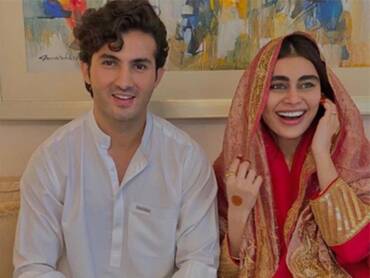 Kanwal also agreed with her husband and said, "We laugh at all the enmity; it had no impact on us. Do you think, now that you are looking at me, that I have been affected? I have a loving husband so these things do not affect me. I really don't care about the backlash that we received on our wedding since such incidents have also happened in the past."
We also believe that Kanwal's bullying on social media went a bit too far. Anyway, we also wish a happy cake day to Kanwal on her day and hope that the future holds more peaceful and meaningful moments for the actress.
What do you think of this story? Let us know in the comments section below!