The entertainment industry is incomplete without a little buzz of false juicy rumors about actors here and there. Pakistan's entertainment realm is no different and creates enough drama to keep everyone satisfied. The latest gossips to first-hand inside news – there is everything for everyone.
It's almost a circus where everyone would try to read between the lines, twisting words and make out their own versions that would result in more rumors; it's a never-ending chain and when it is on social media, then there is no stopping to it.
Sarah Khan, however, did stop a rumor circulating about her marriage
Backtracking a little, actress Sarah gave a candid interview regarding her relationship with Agha Ali that ended on a bad note. Back in the days, the on-screen couple that starred in several dramas together including Band Khirkiyaan on Hum TV quickly became one of the best 'jori' that everyone adored. Their chemistry wowed everyone and the news of them dating each other in real life was definitely well received.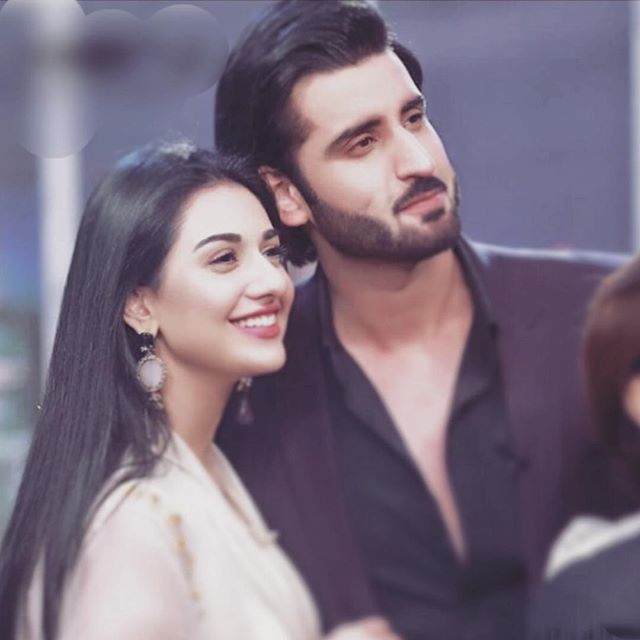 Unfortunately, much later, their breakup was confirmed by Agha Ali and Sarah Khan separately. Particularly by Sarah who opened up much later and disclosed the hurtful relationship that she had with Agha; also stating that ending it was the right thing she did.
After experiencing emotional trauma in a love-relationship, she held a strong stance over marriage and said, "Now I have decided for an arranged marriage and will surprise my fans soon"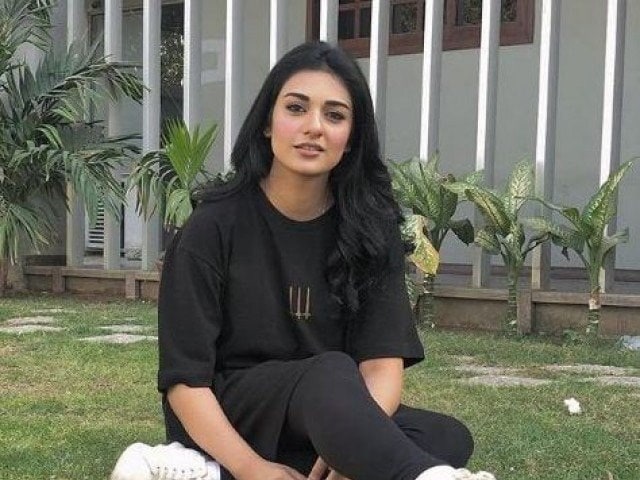 This was the statement that caught fire on social media and became the latest dose of gossip for the hungry.
Sarah rubbishes these rumors with two liners
Someone had to put a stop and who better than the person herself. Sarah Khan took it to Instagram stories and her marriage rumors in its tracks.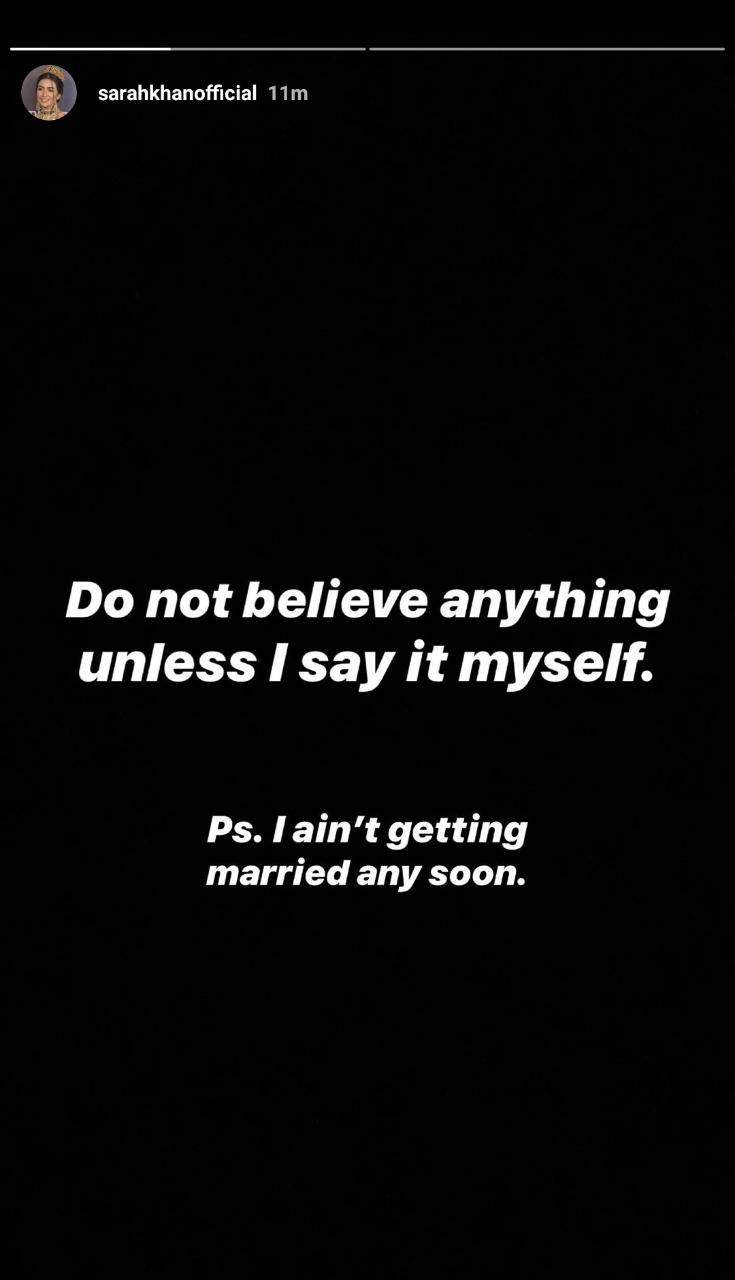 "Do not believe anything unless I say it myself." she further added, "I ain't getting married any soon."
These two small lines definitely pack a greater punch for everyone who believes anything online without waiting for an official statement. There is already a plague of 'Fake News' that has taken over social media; which has ruined many lives and destroyed careers. There is no way to battle it except not giving it the power by sharing it further.
Sadly, everyone is just waiting to feast on such news that could potentially harm someone. There is a lack of digital awareness that needs to be tackled by all digital gurus including the experts in the field of journalism.
All in all, the beautiful and talented actress, Sarah Khan is not tying the knot anytime soon. She has openly advised everyone to only believe it when you hear it first-hand from herself.
Did you believe this rumor too? Let us know in the comment section below!