If any Pakistani can be proud of one thing from their entertainment industry, it has to be Pakistani dramas. From the good old days of PTV classics like Alpha Bravo Charlie, Sunehre Din, Zard Dopeher, Dhuwaan and others – to modern classics like Hamsafar, Zindagi Gulzar Hai, Dilm Mom Ka Diya, Shehr-e-Zaat!
Pakistani families, as soon as the sun is down, storm in the lounge or wherever they have a television and start binging on all the latest dramas, one by one!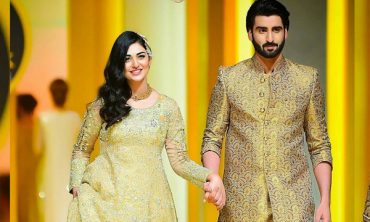 With interests in dramas, obviously, they start taking interest in the stars as well. Every Pakistani mother has at least one favorite on-screen couple which they never, ever want to see drift apart. In some rare cases, the on-screen couples are actually dating off-screen as well.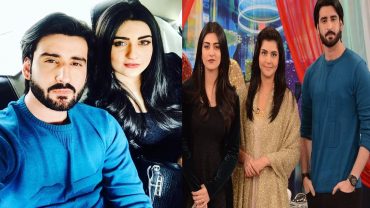 That is the case of actor Aagha Ali and his female counterpart Sarah Khan. The duo has featured in numerous dramas together and was often seen together in real life as well. So to say, they were an established couple dating behind the cover of television.
However, all of a sudden, it all ended. Both Aagha Ali and Sarah Khan cleared their Instagram feeds where they had put up pictures with each other. All of it, just gone. Removed, and forgotten. Since then, their fans were super intrigued by what exactly happened.
Finally, Aagha Ali has spoken about the couple's breakup and how he struggled to cope up with losing somebody so close to him, who he cherished so much. This is what Aagha Ali said: "IT HAS BEEN TOUGHEST FOR ME, TO BE HONEST. I COULD NOT WORK FOR MONTHS, I WAS ISOLATED, I COULD NOT DEAL WITH IT BUT THEN AGAIN, LIFE HAS TO GO ON!"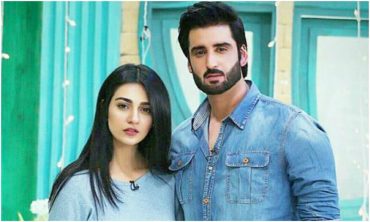 He further stated that: "I THINK FROM BOTH OUR SIDES, IT IS FINE AND WE'LL ALWAYS RESPECT EACH OTHER. I IMMENSELY RESPECT HER. SHE'S A FANTASTIC GIRL!" 
For people who had been bothering Aagha Ali and Sarah Khan trying to find dirt on their relationship, to this, Aagha said: "YOU GUYS HAVE NO IDEA WHAT YOU'RE SAYING AND WHAT EFFECT IT CAN HAVE ON SOMEBODY. ONLY BECAUSE I SHARED CERTAIN STUFF DOESN'T MEAN I OWE MY LIFE TO ANYONE!"
As for his genuine fans, Aagha Ali wanted them to know that he loves them a lot, just as they love him. He said that his real fans had always been understanding and whatever they write about him, he appreciates it!
Read More : Pakistani Celebrity Couples Ended Their Relationships