Sarish Khan widely known as Miss Pakistan USA. When she won the title in the USA overall Pakistan people were amazed by her enthralling beauty. No wonder why people loved her when she entered fashion and showbiz industry. After her modeling career she came to the Lollywood and had her first film with Shehroze Sabzwari. The movie is called "Chain ae na".
Sarish Khan has been subject to controversy ever since. From the very start, she has been in the headlines of social in every notorious manner.
Miss Pakistan saash gracefully worn by Sarish Khan
Recently Sarish had a photo shoot where she went braless and wore a blazer with neon lights around. People do not seem to buy it. Not that they bashed her but also called her names.
Umm… *Parental advisory* 😀
And Just Look at the Amount of Hate She Received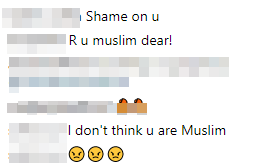 A little modest. No?