Pakistani internet is full of hate, people would throw hate on everything. Be it celebrity partying or be it them going to umrah! No matter what celebs do they get badly bashed for it. The poor people aren't spared to have a personal life, these celebs are always dragged into public for having some minor mistakes.
Be it there married life, or work life. If a celebrity wants it to be separated, and not want to clutter work and family, they simply can't do it. Because then people are not going to let them do it. Remember the time when Sanam Baloch got divorced but never announced!
She just removed all her pictures with her husband and changed her name on Instagram. People noticed this and created a fiasco!
Same is with sportsman! All these people need to do is, post a family photo and BOOOM! They would be bombarded with judgments and what not!
Sportsman has to bear more than an average celebrity. They bear the hate when they lose a match, they bear nasty comments when they arrive at the airport of their homeland. They get triggered by memes that internet trolls make.
So, when Shahid Afridi posted this photo with his daughters, people got triggered and all the mullah brigade started bashing Afridi for letting his daughter roam around out in the open. Can you believe it? INSANE!
This person on Twitter shared the screenshot of a Facebook post where Shahid Afridi is seen with his daughters on the airport and people are scolding Afridi in comments!
— .ㅤOwaisㅤ. (@SansCulottic) February 12, 2019
Just a random sight to so many Pakistanis, a father taking his daughters to travel, but these bunch of misogynist ignorants just found out a reason to call all this wrong.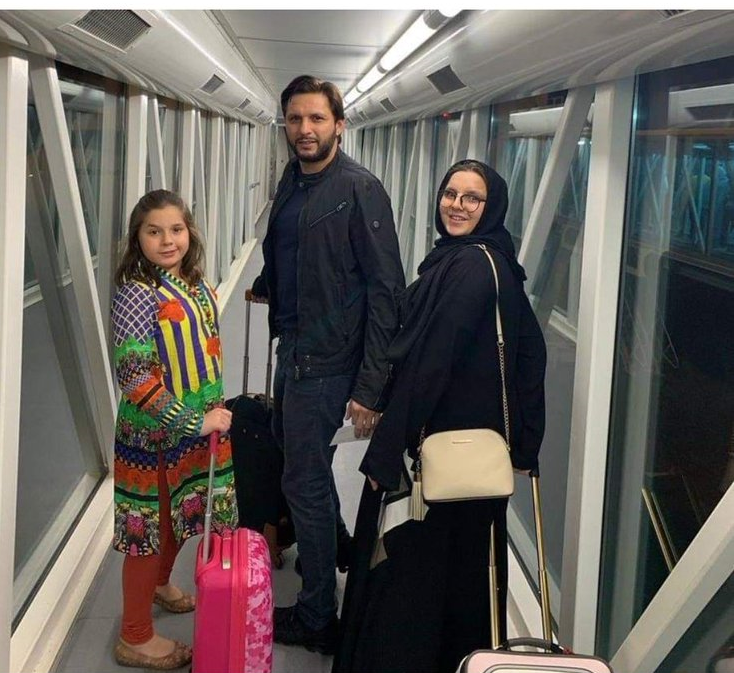 Wow! Just amazing! Somebody, please give this guy a medal! Nasty!!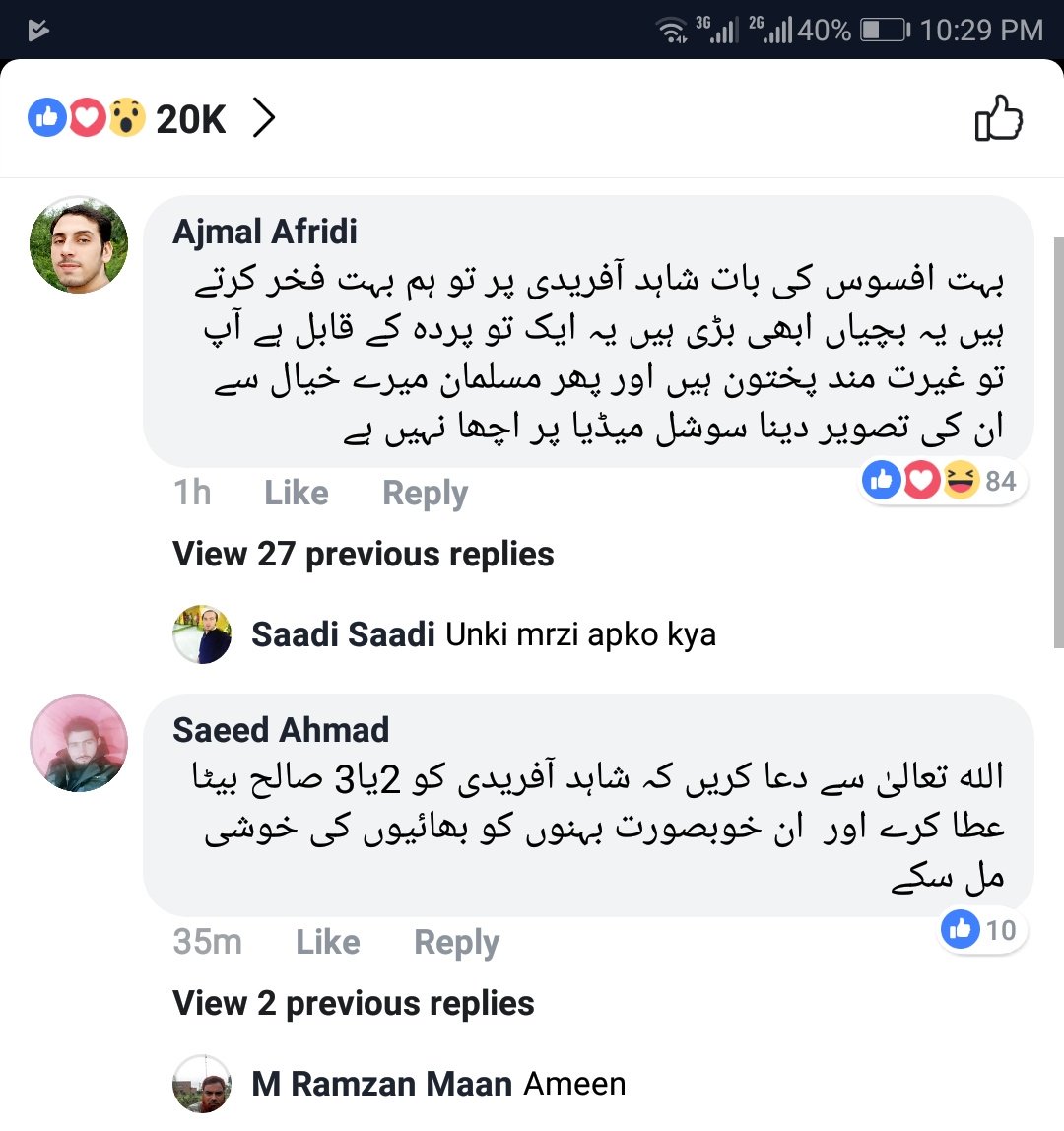 Wah wah! Have you guys ever seen such a person? beti hai toh ghar mein rakho! *slow claps*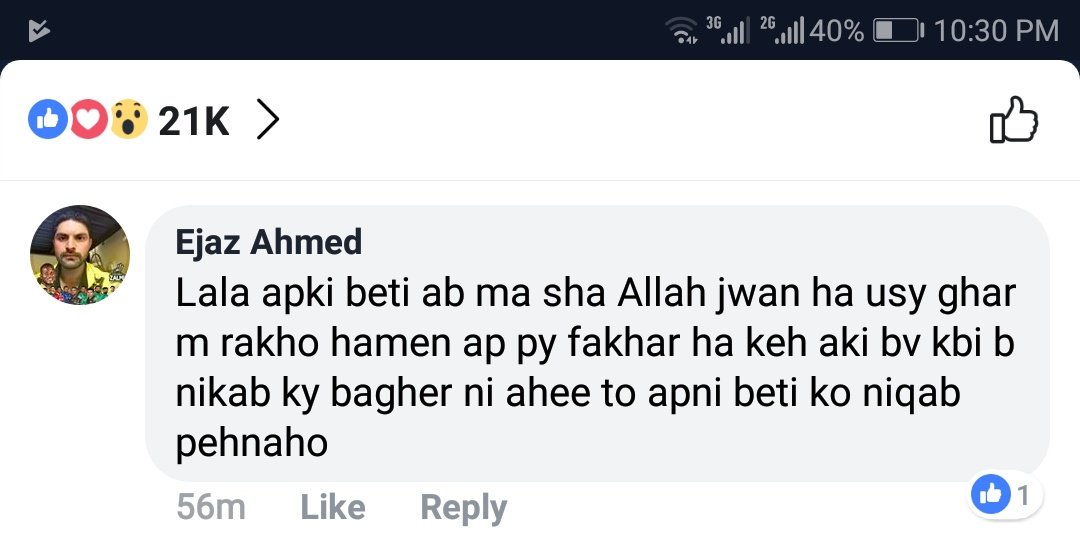 Some big hands clap for all these guys! Come on!
— محمد عثمان خان (@Usman_844) February 13, 2019
Exactly the truth! These guys schooling Afridi to make him sit his daughters at home are actually the ones, who see girls with a bad eye!
Nahi yar ye log sab se zyada harami hotay hain open mein shareef bante hain aur chhup ke sab se zyada desperate aur larkiyon ko chernay walay yahi hotay hain

— .ㅤOwaisㅤ. (@SansCulottic) February 12, 2019
Well, Shahid Afridi himself has remarked on women several times, but let's not put that on his daughters at least!
Yes he is a misogynist, still nobody should over empathize and pray in public for the birth of his son. That's too much.

— .ㅤOwaisㅤ. (@SansCulottic) February 12, 2019
What do you guys think of this? Let us know in the comments below!