Disclaimer*: The articles shared under 'Your Voice' section are sent to us by contributors and we neither confirm nor deny the authenticity of any facts stated below. Parhlo PInk will not be liable for any false, inaccurate, inappropriate or incomplete information presented on the website. Read our disclaimer.
It's been more than 10 days, I haven't seen him in a bit. It was our 6 month anniversary. Every inch inside me is drenched with a sweet desire to see him at least once, to watch him from a distance, to see my favourite eyes – his green eyes which can make anyone's heart to skip a beat with a glee, to listen to his melodious voice which can make a bad day turn into a good one, to see if he is having his long days cut short by his work. If he is okay with what he is doing and with a small wish to know that he is missing me as badly as I do.
Somewhere deep inside me, I knew my small wish will always remain a wish only. So close to each other yet so far away. They say distance doesn't matter how far you would be, it's the heart, the feels that matter but I say, for me, the distance wasn't that much but the feeling was real.
That moment when I agreed upon just to make him know that I will be fully supporting him every time, in every matter, in his every decision he wants to as I always do, that's what true friends do obviously. Duh!! But that time, I knew what was going inside of me. Something was shattering into pieces. I didn't want him to let go of me because that was the time I needed him the most. He was the stone for me, that light in the darkness, that guiding star, my emotion controller, my mentor. The only guy which every girl would love to have.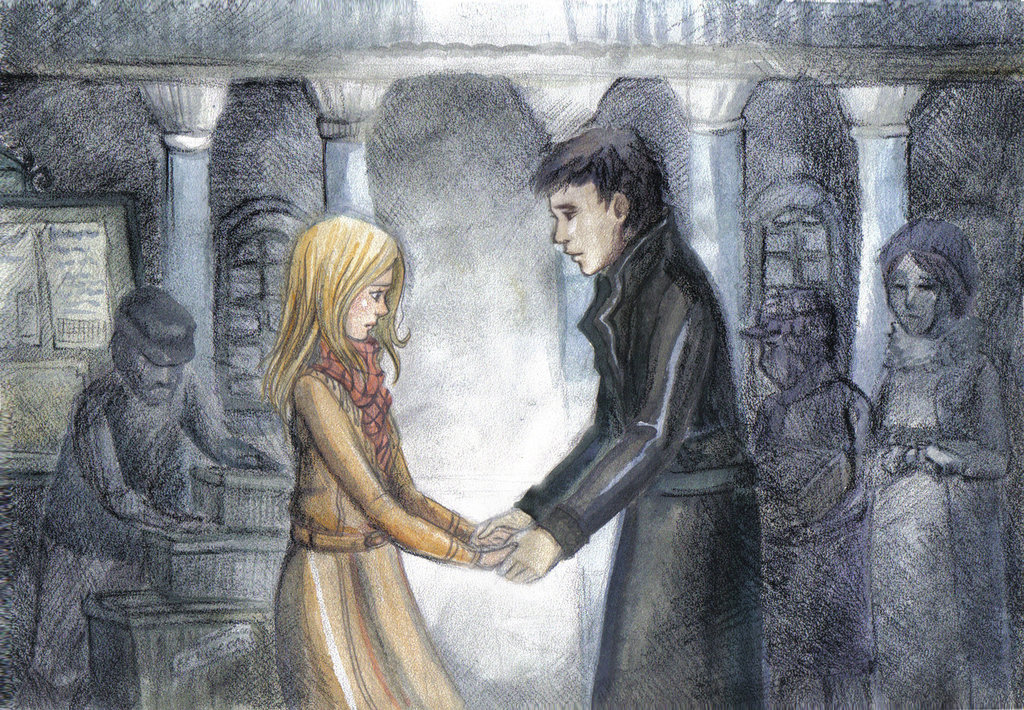 Although everything happens for a reason, few people come into your life to show you the right path and he was one of them to whom I have always adored so much. I felt a slit, a real throbbing and stabbing pain in my heart when I said good-bye to him. It wasn't easy for me as I knew after this, there will solely be darkness for me. I will be pushed back from where I had started months ago. Tonight's going to be heavy-some but still with a heavy heart, with tears in my eyes, I decided to say My Last Good-bye!!
I kept thinking that whole night where I was wrong, what did I do, from where it all started. Will he miss me the same way I do? Was it that easy to let go of a person to whom you were so close enough to share every little detail with him/ her? All I knew that I wanted him so badly right now because I needed him. I wanted to tell him that I am breaking up, losing my grips and just don't get so hard on me but all I said to him was The Last Good-Bye!!
That night, I could not sleep. I kept walking into the pavement, thinking what to do, kept digging into different religious books, listening to different people's views to know the answer that "Is the friendship between a boy and a girl considered Haram?" and in doing so, I stumbled and got myself injured by a car. What a stupid stalker I am?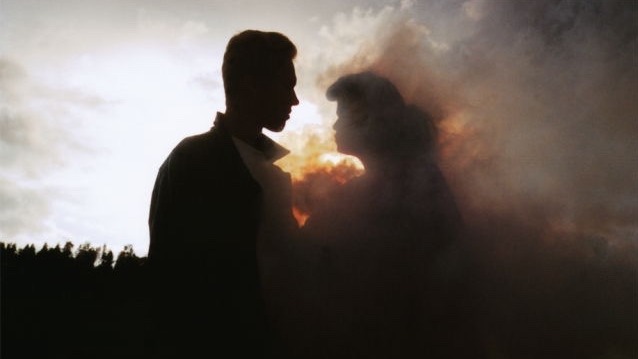 I have never felt so vulnerable before. It seems like everything was falling apart and my whole world was turned upside down in a blink. I needed someone or rather a shoulder to cry on, someone who can tell me everything will gonna be alright soon. He'll be back with a buzz but all this hustle bustle was for none. I knew if I kept doing this I will make hard for him to go but I didn't want him to get embarrassed, I didn't want him to feel guilty for anything.
All I wanted was him.. coming back to me. calling me randomly telling me to get ready he'll b there soon.. I miss him.. I miss his company. I miss "US".. I miss his lame jokes and funny side.. I miss to be with him. Never thought of it that life can be bitter as sweet in a flicker of time but I had to admit this fact, I have to be strong enough. I have to help him to achieve his good cause although it will cost me a big-time deal, maybe my career still, I have to support him.
At the time of Tahajjud, I just fell into my prayer mat, crying like a baby, asking ALLAH for the forgiveness, asking Him some more time with him.. I never knew his absence will gonna be so hard on me. People say a good person is one which makes you nearer to our Creator and once you find them never let go of him at any cost. That was the time I realized that I actually have lost a jewel, a real pearl from my life who made me closer to my Lord although the reason was him still he made me closer to Allah.
I wanted to tell him that look what you wanted I have achieved that goal. Was it being too selfish to ask your Lord to give you a "one good person" in your life who brings the best out of me? because you needed him for your betterment. A selfless cause was it. While asking Allah, I was hit by a realization that my prayer mat is drenched with my tears too. Oh God!! from where I have got so many tears to shed upon?? It was a Fajar time when I realized how my eyes have been swollen with crying, red like tomatoes and I cant take a sight to see anymore.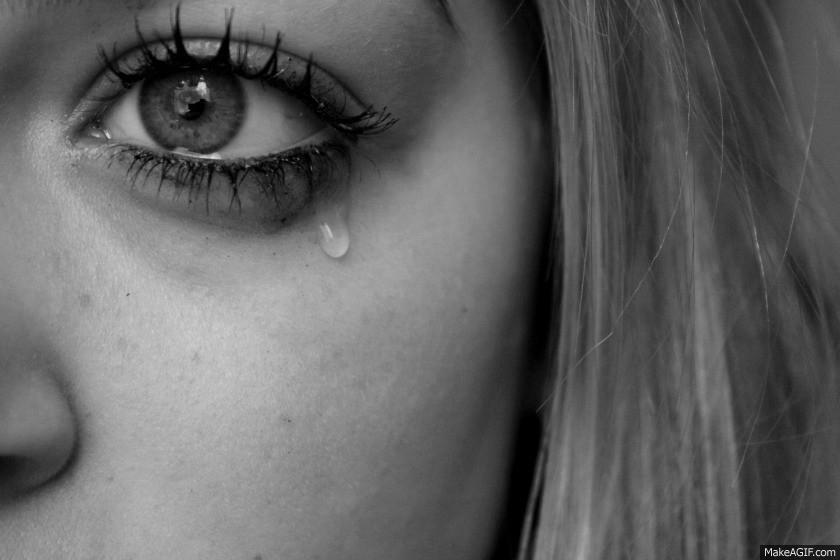 There was a lot going inside me and I don't know how to put those things in words what I wanted was him telling me he'll be there for me always instead of bailing out at me in my crisis. Another piece of me inside got rebelled and thought he is a selfish bitch because he thought for his self, for his betterment and didn't even give a single thought about what will gonna happen to the people close to him which will leave a huge impact at others' life. After all this, we get through in such a time period, after all the efforts I put in that's what I deserved?? Not to be asked for once? Was I that much worthless? with these, thoughts I fainted on the mat.
My head was heavy, my eyes have lost the spark when I suddenly opened my eyes, with azaan calling out in a nearby mosque. What happened?? I checked my phone to get hold of the time. It's almost Maghrib.. for how long I have fainted? My lips felt like thrones so dry and scaly and my eyes had mighty dark circles with a swollen boozdak… I suddenly, started dialing his number in my phone because that's what I used to do when I was in a trouble or alone.. then slightly everything started coming back to me and I left the phone as it is. It took me an hour to get myself back to reality, to start from where I left. Tears started rolling from my eyes into my cheeks. What an alibi it was, those thoughts were boggling my mind I didn't know what thing was left inside me.
Now, another part of me was craving for him, for his sweetness, for his care, because he was my sunshine who made the paths clear for me and made me reflect the best person inside me. This ongoing war between my heart and brain was resenting me with the fear that I would not be seeing him again. No strings attached to him yet he always made me feel like the top of the world. The respect, care, affection a girl requires, he filled all the dark spaces and gaps with his kindness, accepting the way I was. Still, somewhere deep inside me, I had that faith and that may be, one day, he will realize what damaged he caused and comes back to me but that time will surely not be coming back not at least for now. Then finally, I made up my mind and decided to farewell him, with everything of his, I had in my possession I just dumped them, from deleting his pics to dumping his stuff. I did it so that I may get some relaxation but I was wrong. It made things worse on my part. I was still in a denial phase.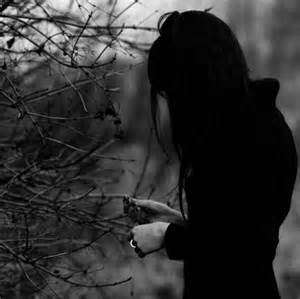 He caused me a big deal. Something which I haven't foreseen coming or neither I expected this from him at least and now I was wondering, in this enigmatic era of the human world, where humans have to be more extra vigilant, extra sharp minded, somewhere between achieving the goals they have surpassed the only thing called "Humanity". They have forgotten their first priority after worshipping ALLAH for which the mankind was sent to Earth. In this era, humans are only bodies with no souls left inside getting mean and selfish with all their means for their benefits and to their advantages while loyalty and sincerity were only left inside animals.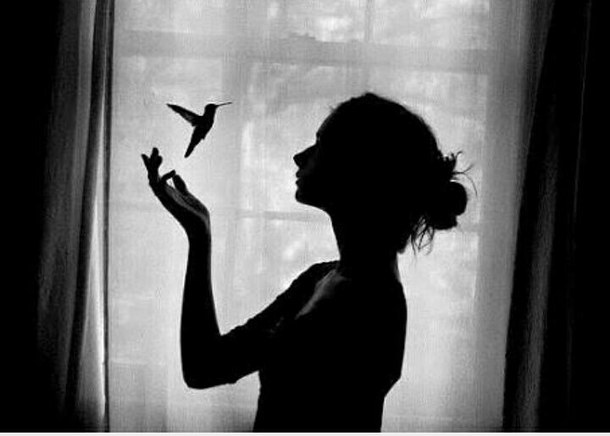 It's better to give your love, affection, care, to a dog. At least it will remain faithful to you while people only take your selflessness for granted which made me think that I have spent a huge time with him, made a lot of memories, some good, some bad, was it too easy for him to let go of me? Won't he be thinking about me after all I was stuck there with him in his good and bad times? Being humans, we get attached to others easily even a dog if we don't want it to be with us still in a day, week or maybe a month, we will be attached to that little poor thing so, with this regard, I was a human then. How can a person bail out on me so easily? I was attached to him emotionally. Wasn't he??
Well, I wish he deserves whatever he wants to achieve, after all, it was his call to make. He chose the right path which was made for him. Maybe we were over, but still I had that little wish of mine perhaps he may come back one day or whenever I see my phone, I wish to listen to his caller tune, calling me and saying few mocking words about me (in which he is actually good at) so that I may know he is there to keep a watch on me.
Goodbyes have always been so harsh on me. The hardest thing to do because you know that after this, there will be no turning back, no more seeing, no more contact. With this, I wish him my very last goodbye. Goodbye, because there will be no more us, goodbye to all our good memories which we built together, good-bye to all our bad decisions and actions for which we faced the consequences together. Goodbye to all those rights you once gave me over you. Goodbye to all your peachy, all your cute little conversations.
Goodbye to all your angry young man facade, goodbye to all the spontaneous actions you used to take for me. Goodbye to all his songs which I enjoyed listening in his voice because there will be no more of his voice echoing into my ears, goodbye to those green-eyes to which I have always personified as a symbol of truth. Goodbye to US!!! My last Goodbye to my best friend!!