There have been many times when Pakistani brands have been seen copying the age-old designs from the medieval paintings; from the manuscripts of some books and what not! Recently, some Pakistani brands were questioned over using the designs of other western designers in their lawn collection. But do they care?! Since plagiarism is found to be very normal in the fashion industry many designers get away with it without being answerable to anyone!
Yves Saint Laurent is a VERY famous brand and it really doesn't need an elaborative intro AT ALL! So, yeah! They just made an ad for their fall 2018 collection by David Sims and featured the model Kaia! The ad is for "The Vicky Bag" and it is very FINE!! But what caught everyone's attention in the ad is not the bag itself but what the model is wearing. YES. The model is wearing a "Muslim topi" which is also know as "Taqiyah".
Have a glimpse!
Yeah, you saw it right! She's Marylin from the bottom and Abdul from the top!
Not your average topi!
Off to offer Jummah!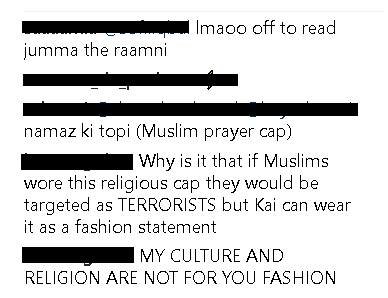 Not a beanie, bro. Astagfaar!

HAHAHAH WHAT EVEN!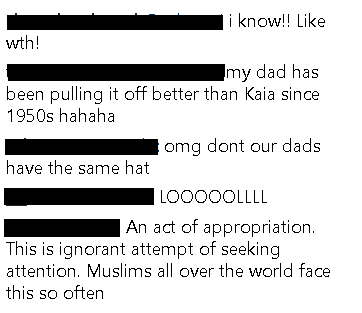 Well, as many people in the comments section of the official page of YSL said that is a mere trick to grab the global attention of people. There could be a chance that YSL just played a wicked trick on people and it worked! No? Maybe all they wanted is to trigger people to see it more so there is a widespread news about it!
There have been enormous incidents in the past where many major fashion brands have used something to trigger religion and have hurt sentiments of many followers.
What do you guys think of the use of this topi here in the ad? Let us know! Cheers. 😉