Urwa Hocane a Pakistani actress, VJ, and a model. Sister of another actress, Mawra Hocane. When a teenager, she performed as a theatre artist before she started working as a VJ for ARY Musik. Her acting debut with leading role in 2012. Then she made her film debut in 2014. Her positive perspective on life gives her a room for growth and success which drives from wanting change. On this positive note, there is no doubt that Urwa Hocane has started to be the changing face of the industry in a very short amount of time.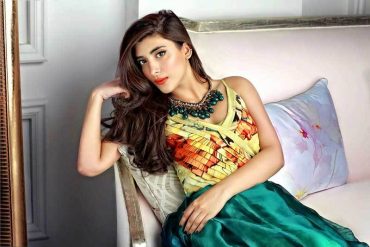 Her success makes sense because her basic take on the world is positive and excels more than just her work. She doesn't restrict herself to just her work and that is why she has a broad mind. Although a diva, she tends to not have drama queen moments and is a down to earth person. Although these were some of the traits that everyone in the industry should contain, however, we are not here for just being proud of her, and I say that because her first audition video recently has surfaced. It shows how a person can come a long way through dedication and ambition, along with a lot of hard work, even if some of it goes against your beliefs or nature.
Here's the video of Urwa Hocane's first audition video ever…
When Urwa Hocane auditioned for the first time to make her way through to the media industry. Check it out! #HocaneSister #Audition #ARYMusik

Posted by FHM Pakistan on Wednesday, January 3, 2018
Auditioned by Waqar Zaka, Ahmed Ali But, and Mandana Zaidi. It seemed she was meant to do this from the start, although that little hesitation is nothing compared to how people actually end up screwing the first audition or any video related stuff. However, she did nail the audition. Although a major throwback seems like she knew she was meant for great success because she believed in herself, and that is what all of us should do.
It's not about just watching a video of some celebrity and moving on, this should be an inspiration for all of us, to chase our dreams, not hesitant for a second and just go for it because you can do anything if you set your mind to it. The example is right in the video. So good luck with your future guys, everyone gets that moment, you just have to grab it while you can. It's never too late.