Yasra Rizvi is a Pakistani film director, writer, and actress from Islamabad, who is breaking the stereotype. She has worked in Pakistan's theatre, film and television industry for more than a decade. She rose to fame and gained popularity by her play named "Diary" in which she played her role of "Veera".
But that's not exactly what we are here to talk about. Yasra Rizvi got married to Abdul Hadi just as 2016 ended. They had a simple ceremony, which had a sense of humbleness. With a twist of breaking our society stereotype, Abdul is 10 years younger than Yasra. Although not a big deal for some people, it, however, raise a lot of criticisms from the people on social media.
As you can get away by saying anything on the internet, social media gives more light to bashing, bullying and major criticisms. 34-year-old Rizvi's marriage has attracted widespread criticism, some people just can't digest the fact that a female can get married to a guy who is 10 years younger than her. The self-righteous Facebook surfers criticised Yasra just for marrying a man ten years younger than her.
Here are some negative tweets…
Unfortunately won't last. Women get older fast. It's pure biology.

— AK (@AtiqKhalidCh) December 31, 2017
There is nothing wrong.
there is nothing wrong in it but women age quickly. sex is very important part of that relation. that age difference may get them into some awkward situation. may be. anyways best wishes.

— bilal (@__watchdog) December 31, 2017
Bht funny hain aap. -_-
Tuition wali baji rhi hogi uski

— Kashan Nadeem (@16pet4) December 31, 2017
To which Yasra had a great reply to. Shuts down the criticisms with a long hardcore message, explaining and replying. Have a look…
If that hadn't shut up the haters and the religious know-it-alls, then she even posted a video…
My take on the debate about age difference between me and my husband and my mehr.

Posted by Yasra Rizvi on Sunday, January 1, 2017
Two days after the wedding, Rizvi thought she had to explain her side of the story, uploaded this video message. She says how she got a lot of positive response from people followed by a lot of negative ones as well which was targeted at their age gap. She went on to explain all the weird personal questions which were, of course, no one's concern as to what happens in her personal life, she mentioned her mehr and age difference is both in regard with Islam.
How gorgeous is this couple?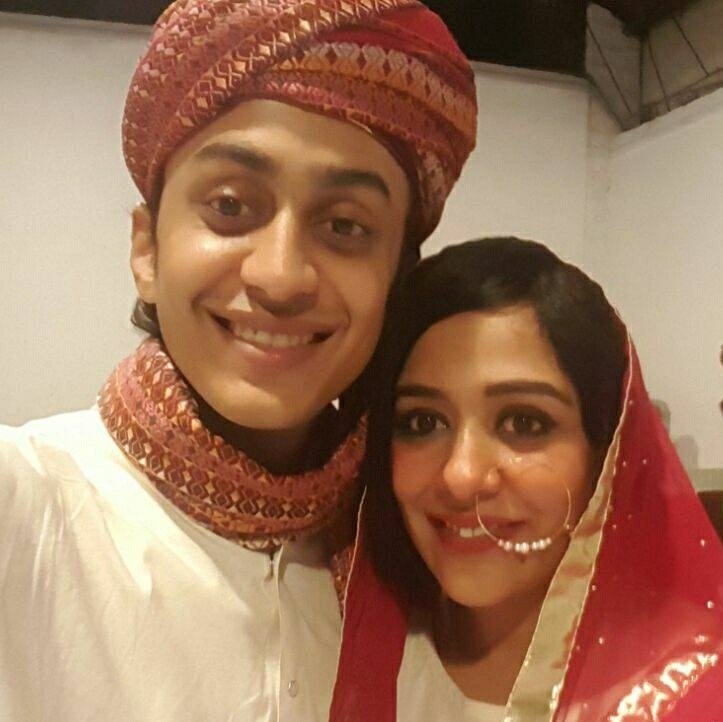 Why can't we all just live and let live, suffocating people about their life choices? What's right about that? An age limit on something you have to live with the rest of your life?
Our society needs to get out of this mindset, some people did even mention that…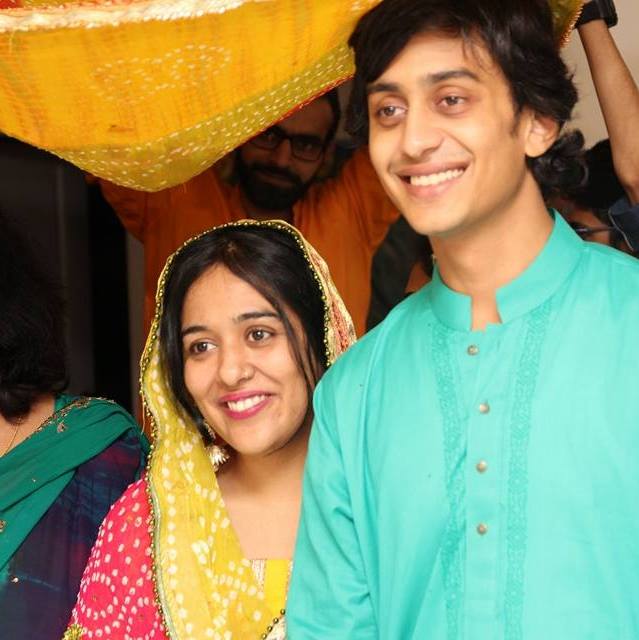 There you go!
this stereotype was broken by Hazrat Khadija (R.A) when she married the Holy Prophet (PBUH) who was 15 years younger than her but sadly it still exists.

— مناہل (@ManahilKhattak_) December 31, 2017
Another picture of when she stood by her husband when he had done MBA…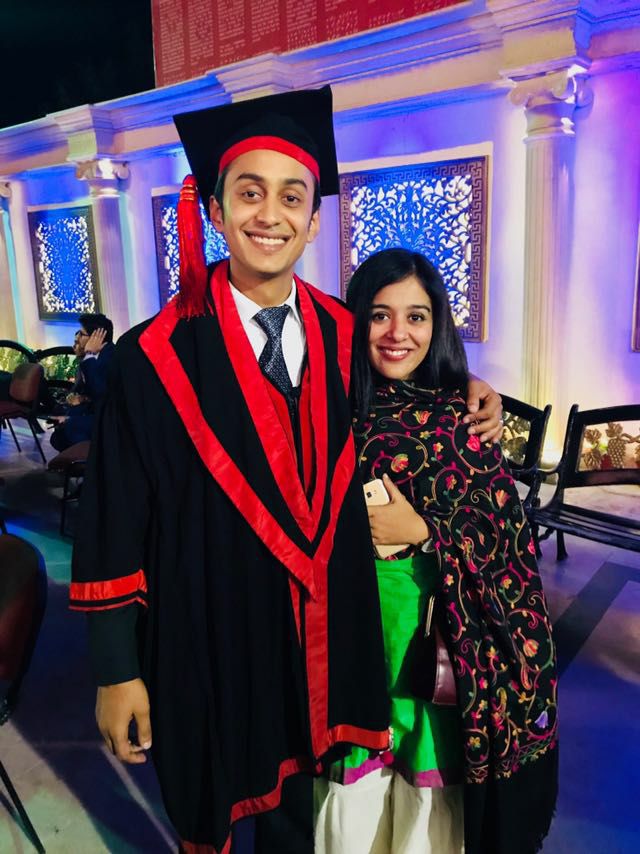 Don't you guys think it's time to break the stereotype?