One of the most prominent female cricket analysts, Zainab Abbas made a name in this specific industry in a short period of time. Based on her knowledge and skills regarding the cricket world, Pakistanis were head over heels in love with Zainab Abbas as soon as she debuted some while back.
Aside from her beauty, what makes Zainab stand out the most is how well she does her job. Within a short period of time, Zainab is seen covering all the major cricket and sporting events in Pakistan and we love seeing her.
Part of her job includes being unbiased to geographical differences and being what cricket analysts do – report on the game and share their opinions. While Zainab Abbas was doing the same, she received an appalling amount of hate, just because she reported on an Indian player.
In a Simple Tweet, Zainab Talked About the Legspinners and How They Are Dominating the Game These Days
She applauded the local talent; such as Shadab Khan in the list where she also mentioned Indian all-rounder and legspinner, debutant Mayank Markande from IPL's Mumbai Indians.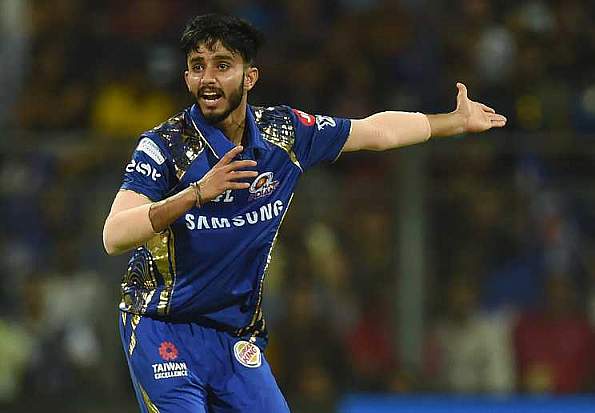 Zainab Made the Following Tweet:
It's a legspinners world these days – Rashid Khan,Shadab Khan,Yuzvendra Chahal & now Markande from MI.. #MIvCSK

— zainab abbas (@ZAbbasOfficial) April 7, 2018
And all hell broke loss because she was watching IPL…
Both, the Pakistanis and the Indians Bombarded Zainab's Tweet With Hate Speech And Superiority
For Example
She watching it because she keeps the stupid rivalry aside, which frankly has nothing to do with her profession. There's unreal hatred embedded.
Hahaaa…We Never Watched Your Shitty PSL….But Thank you for Watching Our IPL🇮🇳❤

— Harshit Pachouri (@Instastariam) April 7, 2018
Nobody Boycotted Anything, Sir
stop watching ipl dear… coz we all #pakistani promise that bycott ipl.

— Naeem Lughmani (@naeem_lughmani) April 7, 2018
LOL
Lanat hy … atleast bycot ipl ..kashmirio ka haq mango

— ahmad 9man (@9manAhmad) April 7, 2018
Stop reporting about this bloody IPL we r not watching. we boycott IPL😠

— @Afridi10 (@shoaibafridi560) April 7, 2018
Rightly Said!
For those who spread hatred between the nations. Cricket is everything for us even more than a game so watch it n enjoy the game.#SpreadLove ❤

— Tausif Iqbal (@iamtussi10) April 7, 2018
Zainab Had a Straight Up Response to Everyone Who Bashed her
Thanks Soha,everyone is entitled to say what they want,it's freedom of speech,the same people sit and watch bollywood movies all day,nothing wrong in appreciating emerging talent doesnt matter where they are from..

— zainab abbas (@ZAbbasOfficial) April 10, 2018
This isn't about India or Pakistan – it is about doing your job, and Zainab Abbas is doing it rightly. Her profession demands from her to be an active analyst despite the political hatred founded in the two countries of the sub-continent for decades.
If Pakistanis have such concerns, stop paying for Indian films in cinemas and Indian channels on your television cables.