Disclaimer*: The articles shared under 'Your Voice' section are sent to us by contributors and we neither confirm nor deny the authenticity of any facts stated below. Parhlo PInk will not be liable for any false, inaccurate, inappropriate or incomplete information presented on the website. Read our disclaimer.
Many of the slogans demonstrated at the Aurat March, a campaign by women to voice up for women rights, that was held on 8th March 2019 – International Women's Day were utterly shocking and obnoxious. "Chaadar lash pe hi achi lagti hai", "Agar dupatta itna pasand hai tou khud pehn lo", "sutta mai bhi laga sakti hun", "khana mai garam karlungi bistar tum khud garam karna", " mai awara, mai badchalan", "lo bhet gayi Sahi se – with a drawing of a women sitting with legs wide open" , and a few more. I won't call all this a display of being liberal, but being vulgar, actually.
This is definitely not the type of rights we should be seeking – it's way out of moral and religious conduct. I wonder who the organizers of this rally were and what their actual motive was – & to the women who really supported and felt proud while flaunting those slogans, are you aware that you were manipulated into compromising your dignity and self-respect? How could you let that happen? How was that feminism? How did it empower you? How did it create balance for you? I feel it was more about "man-hating" rather than uniting for women rights/empowerment.
If we as women are finally stepping up in the male-dominated society to voice our concerns, the method should be wise, positive and strategic instead of turning out as a distasteful, controversial event. Raise your voice against discrimination by sending constructive messages across, messages that highlight the right reasons and serve the purpose smartly. Man-Shaming is NOT feminism or women empowerment!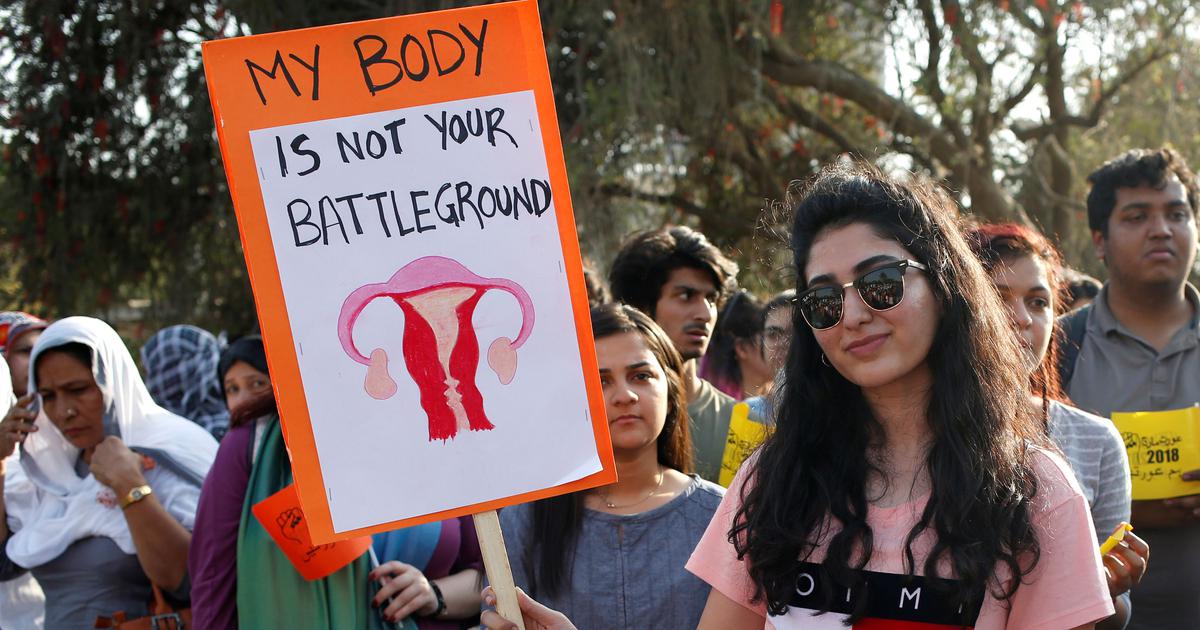 P.S. Here, I would also like to applaud the sensible women from the lot who rallied for the right reasons, with decent placards – to protest against things that really need to be wiped away from our society – child marriage, education, inequality at jobs, dowry, domestic mistreatment etc. Unfortunately, their cause was overshadowed. The Aurat March this year has definitely caused one to ponder whether it glorified the gender somehow, or did it give the society yet another reason to mock us? Was it really in line with this year's theme "Think equal, build smart, innovate for change"? #balanceforbetter
I'm a feminist. I support women empowerment. I am a woman, yet I am writing against the #auratmarch2019, not because I did not support the cause but because I was aghast at how it was executed. I was upset that the event, which could have been a wonderful step to voice against the patriarchy and misogynistic mindset that plagues our society, made to the headlines for all the wrong reasons. I was unhappy because a purposeful movement lost its essence due to a handful of women who were confused between being bold and being indecent.
Now let's have a look at the other side of the coin. More than the handful who were proudly swaying their "bold" placards to gain attention, I believe it was the media's fault to give coverage to them rather than the hundreds of slogans that read smartly curated one-liners vouching for true feminism. Maybe the media could have been a little responsible and thrown limelight on the message that mattered while sidelining the "vulgarity" that prevailed (instead of doing the opposite) – per media tou media hai, gossip na ho tou channel kaisay chalay ga?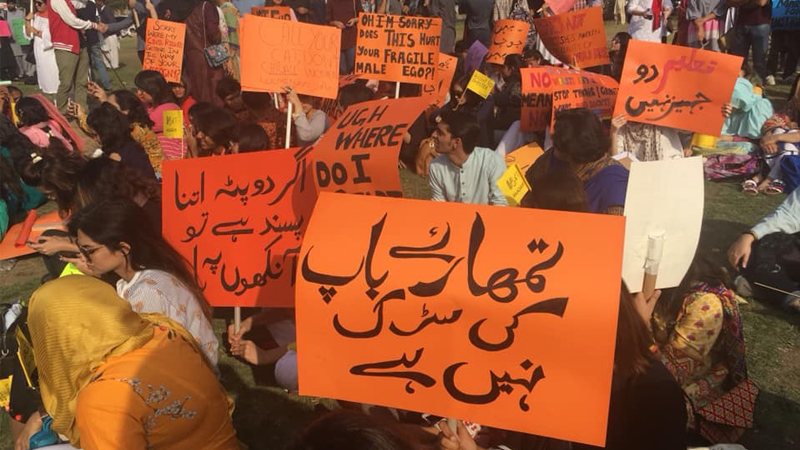 If only we weren't habitual of overlooking the positives, if only the organizers had made sure to scrutinize every placard before allowing them to be part of the initiative, if only some participants hadn't taken advantage of being liberal to cross the threshold of modesty and religious sentiments, if only the spotlight wasn't focused on the negatives, if only WE didn't get to know about those specific slogans that went viral the moment they were held up in the air, then we would have been rejoicing at the success of Aurat March 2019 instead of criticizing it for being a huge failure.
This will probably go a long way, I can already see so many memes sprouting out as a fruit of this poorly executed event. I can imagine the voice for women rights getting muffled further due to the reason of being mocked that we have given them so "boldly".
Where are we headed? I can't say. But this is indeed a lesson to be kept in mind, a lesson that teaches how one wrong move can kill the entire motive ruthlessly. A lesson that motivates us to come back stronger, and more sensible next time!