Turkish actress Esra Bilgic has revealed a lot when she appeared the first time ever on a Pakistani magazine Hello! recently. In the same interview, the popular actress seemed very curious to see the important regions of Pakistan. Esra also showed her interest in visiting Azad Kashmir.
Esra also said she was working on a documentary film about 'how nature responds to us in all circumstances'. She said she would love to visit Pakistan for her documentary.
"I hope that my first visit to Pakistan will take place as part of this documentary project," she said.
"Want to photograph the geographical topography, the vegetation, and the exotic sites. I love the mountainous areas of the Babusar Kaghan Valley. The views overlooking the Valley of Leepa in Azad Kashmir, the camp plan in Concordia, and the amazing Deosai plateau."
The Turkish actress added, "In fact, the Kashmir region is one of the places I am most curious about and want to travel to and determine a few places for the documentary project."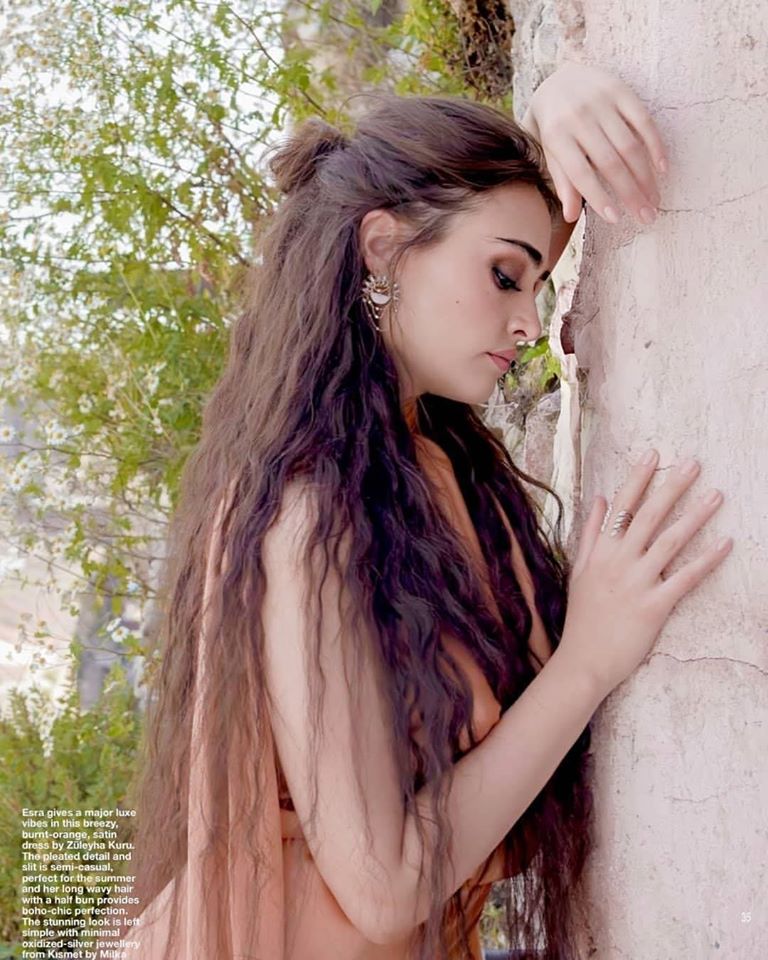 Esra's first photoshoot for Hello! Pakistan magazine grabbed a lot of attention and praise for the Turkish actress. Pakistanis just loved her looks. They are going crazy over her style since the drama Ertugrul Ghazi went on-air in Pakistan.
Along with Esra, lead actor Engin Duzyat Altan, who has played the role of Ertugrul in the popular drama series, also earned millions of followers. Recently, a Pakistani asked Altan to divorce her real-life partner as he only wants to see him with Esra a.ka. Halima Sultan.
What do you think about the story? Tell us in the comment section below.