Disclaimer*: The articles shared under 'Your Voice' section are sent to us by contributors and we neither confirm nor deny the authenticity of any facts stated below. Parhlo PInk will not be liable for any false, inaccurate, inappropriate or incomplete information presented on the website. Read our disclaimer.
I had always seen my mom getting scold on meaningless things, I used to see my father being vulgar to my mother and torturing her after little mishaps. I wasn't even able to hold a water glass when my father is around due to his intense aggressive behavior. But one thing that always disturbed me since childhood was my mom's clueless reaction. She never raised voice against my dad, not even when he was out of the house for work.
I used to observe all this and wonder what a courageous and the patient woman she is. I have seen my mom suffering and struggling in life no matter what the situation is. My dad is extremely strict and narrow-minded person. We as daughters weren't allowed to meet our friends or even our neighbors who were just one door away. Being raised into a strict and closed conservative family, it made me so strong and liberal that I started speaking up for my mom, for my sisters, and for my own rights but every time I utter a word on their behalf or for my own self, I used to get bashed and cursed for being an ill-mannered child.
My mom always used to tell me to remain silent but I never… the lava that was being raised in me since childhood for my dad now came to an extent where even I had no control over myself, it would blow up anytime when there had been an argument or any sort of debate at the house. I reached a level where I couldn't control and burst out into tears and words or whatever I could to just stop all that nonsense.
Until one day when my mom felt like I might take any step of craziness because my insanity was going to the peak level, she thought of finally discussing something with me. She called me one day in her room and told me I wanna share some horrible past of mine with you… She said I would have never shared that with any of my child as I have buried that incident of my life deep inside my heart and while I scratch that part of my life, it gives me an extreme strange pain but since things are getting worse, I don't want my children to hold any grudges against there father.. So, I thought of sharing it with you.
She says:
As I entered into my early teens where life is all about fun and making memories where we play in life being in our own world … right at that moment, something happened which changed my life. I was only 13 when I got tied into a forceful relationship, I would say a relationship that had no meaning in my eyes. I didn't even know about the sexual relationship between a husband and wife's relationship, I clearly had a ZERO knowledge about it.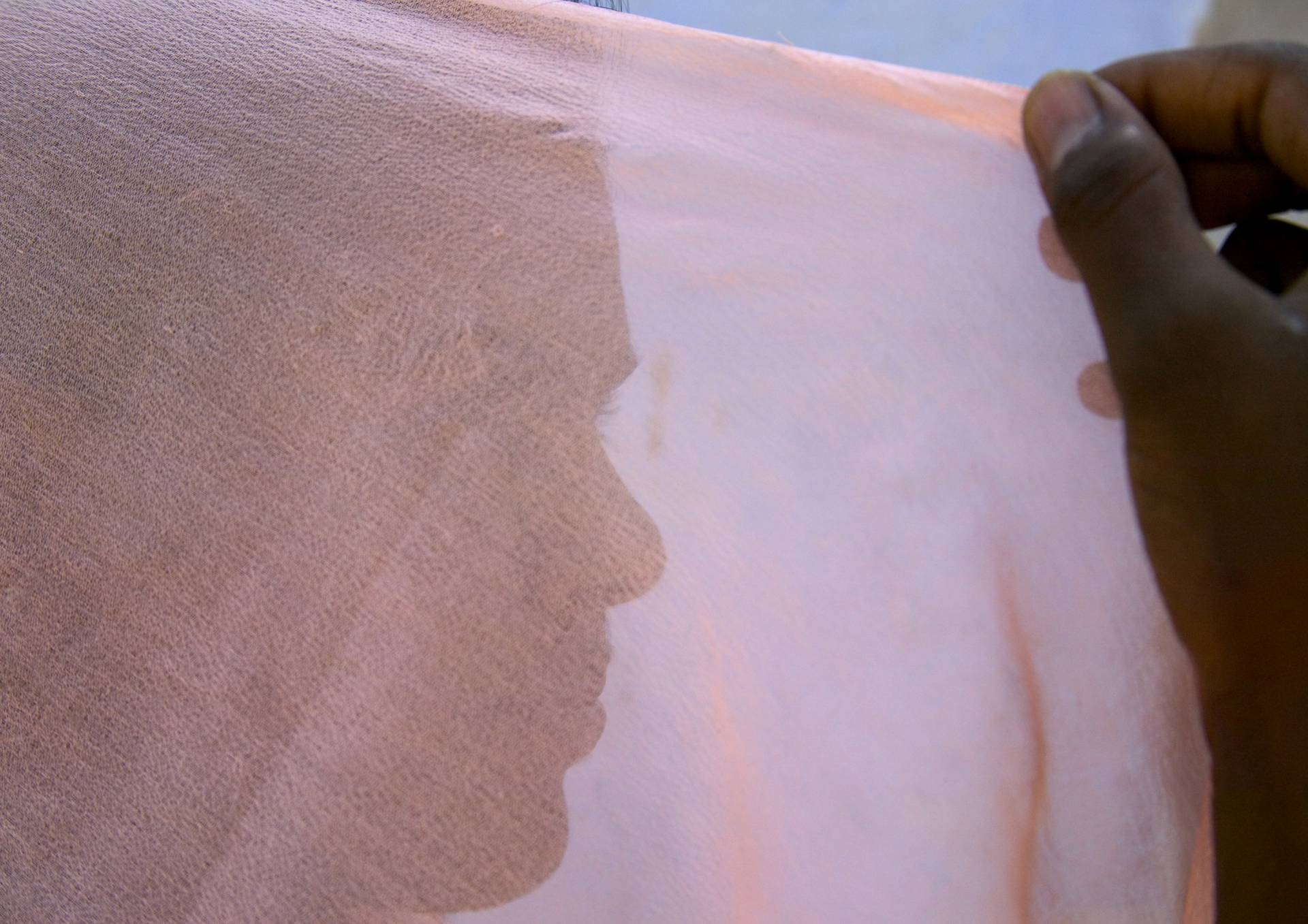 Every-time when my husband wanted to have a sex with me, I used to cry and yell so loud until all the family members didn't gather and save me from him. My husband felt so guilty of himself as if he is doing something wrong. The days were passing by when my husband gave me some time to mentally accept and physically prepare myself for accepting this relationship but eventually, I started hating him..things started getting worse. I wanted to get rid of him but there was no way out though he was so kind and loving to me. He used to buy me new things, I remember every time when he used to come from the office he had some kinda sweet or present for me always.
My mother in law started explaining to me that this is how husband and wife's relationship work. This is halaal. you're into his nikkah. All that things which my mother was supposed to explain to me before my marriage but my mom couldn't explain me all this or maybe she was too shy to talk to me on this matter and thought I would understand by time cause that's how the things worked at that time I guess but my case was different. I was not mentally ready to accept it, I felt like it's all the evil planning of that man who was my husband, his mom and everyone involved in that.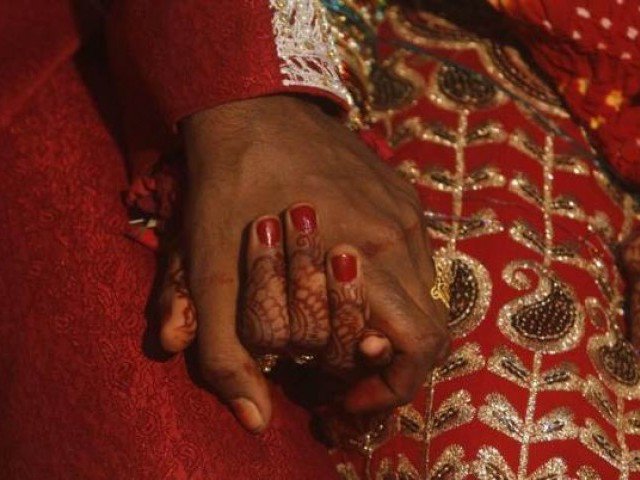 Then a few weeks later my husband started to go physically with me but I still kept on screaming and asking for help but nobody was there to help me. Days later everyone figured out that I got pregnant. I still can't forget the happiness my husband had on his face (she said this by shedding tears) and all the family members. My mother in law couldn't resist showering her love to me, she started kissing me and giving me loads of dua. My father in law was the happiest.
Seeing all this made me so angry. My husband started taking extra care of me. I remember I was the rudest wife one could ever imagine of but he was always there to handle my tantrum, my mood swings, my worst behavior… he used to smile and ignore which used to give me more anger I wanted him to hate me since I used to hate him but that never happened. Finally, the due date arrived. I gave birth to a baby boy.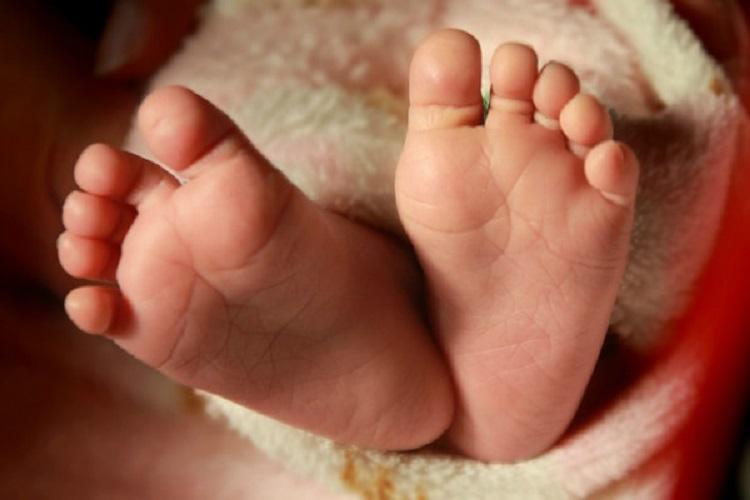 The house was filled with happiness but I wasn't understanding what was happening around me. All I understood was that the man sleeping with me was a monster. He used to shower extra love to our child and everything related to him or anything that he used to love, that annoyed me so much! One day I decided to harm my child thinking that it will make my husband angry, which instantly did.
I found a big reason of hurting my husband by not full filling a mother's duty. I would delay in breastfeeding my child for no reason and that made my husband go crazy. I started torturing my child in order to make my husband angry and hate me. I didn't want to stay with him anymore, I had SO much hatred for him but God knows I had no hatred for my child. (There was a long silence in the room. I was frozen at my place and couldn't stop shedding my tears and so did my mom. First time, in my entire life, I saw my mom crying for someone like this. She was literally sobbing. She said maybe happiness didn't rejoice me. Or maybe I was too unlucky to be lucky).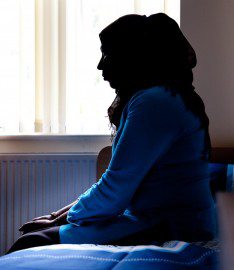 I continued torturing my son and showing my full negligence to him, my husband and my in-laws. After not even two years, my marriage resulted into failure. I got divorced. That was the worst day of my life, I didn't know what future was holding for me but I, at that time, felt the luckiest girl alive and so happy cause that day when I got divorced I saw my husband crying so bad for me and asking till his last moment to stay but I was stuck to my decision to get separated from him.
I came back to my parent's house soon after my divorce and never saw my parents so disappointed and tensed ever before. I was like it's just temporary and everything will get back to normal. But this continued until I got a proposal for second marriage. Yes! A second marriage proposal which I clearly refused. But my parents didn't listen to me at all. They emotionally blackmailed me that sooner or later, they have to leave this world and before that, they want me to tie a knot in their presence. I was still against marriage; but seeing my parents cry in front of me and begging me I, unfortunately, had to accept your dad's proposal.
The 2nd worst decision of my life. I felt like it would all be same as my first marriage and this time, I was all mentally and physically prepared and expecting your father to be just as my ex-husband which was my biggest mistake. Your father was just good to me in the first 2 days of our marriage. Later, he started taunting me torturing and cursing me and saying I was an ill-mannered wife. I couldn't say anything to him because I wanted my second marriage to work I didn't want to disappoint my parents again.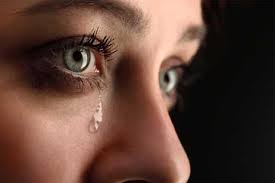 There came a time when I started missing my ex-husband; his love, caring and handling my unwanted mood swings. I started missing him so badly I so wanted to go back to him and I used to cry for my son just to see his glimpse. Although at the beginning of my new marriage my ex-husband used to bring him to me but later this meeting halted because my second husband didn't like my son to come and meet me. God knows what he used to think but he used to tell he brings your ex's messages I don't want him to ever come here again.
And this stopped. there came a time when I used to die to see my son, but couldn't. The only way of meeting my child was when I used to go to my mom's house…only once a month. I sometimes think life has taken a revenge or maybe this is all my ex-husband's debt that I'm still paying. He was so kind to me yet I was so ungrateful.
My dear daughter, this is the life we all suffer… just be patient and don't be ungrateful… the reason why I had always stopped you from arguing or doing any harm is that I don't want you to get involved into something which you later, in your whole life, keep on regretting. And above all, I'm super scared because I don't want you to be like me or make the same mistake. You are very dear & close to me. I want you getting successful and happiest in your life. (I hugged my mom so tight and we both cried for God knows how many hours).
Today, I am married and so happy in my life Alhamdulillah that I feel like all the happiness that my mom deserved in her second marriage. But unfortunately, couldn't get what was actually written or maybe my mom kept on asking for all that happiness for me. I love you so much, Mom.
P.S: I thank my dearest colleague so much for letting me pen down her personal story and above all, for letting me share this story with you all. Please think twice before giving negative comments as it took a lot of courage for her to share it.