Undoubtedly, Pakistani celebrity weddings and gossips have been the main highlight of the current year. Apparently, previous rumors of actors Iqra Aziz and Yasir Hussain tieing the knot have recently turned into reality and fans can't get enough of it. As of today, the celebrity couple got nikkahfied in a day time elegant ceremony and the adorable pictures are going viral on the internet.
Iqra Aziz and Yasir Hussain tied the knot in a daytime wedding in Karachi!
Started back in June, after bearing with several controversial aspects, Yasir Hussain openly proposed to Iqra Aziz in an award show. Fast forward to December, last week, the couple's beautiful and witty official wedding card started making round on social media. This week, on Saturday, Yasir Hussain and Iqra Aziz finally got married in a starry occasion with breathtaking pictures coming out.
Qubool hai, Qubool hai, Qubool hai!
All dolled up Iqra Aziz donned a blood-red colored yet graceful lehenga created by the well-known designer Noman Ansari. Further, the actress chose the industry's famous makeup artist Waqar Hussain who at times appear in drama series as well. Talking of the groom, Yasir Hussain wore a simple and classy light-colored sherwani matched by a kulha and peach shades.
Pakistani celebrities attended the event!
Well, the day time wedding ceremony was filled with Pakistani stars as the most awaited Shaadi of the year finally happened. Including Asad Siqqiqui with wife Zara Noor Abbas, Asim Azhar and Hania Amir, the star-studded nikkah had everyone in it. Without a doubt, the couple's relation has stayed under controversial railroads for a long time but things seem stable now.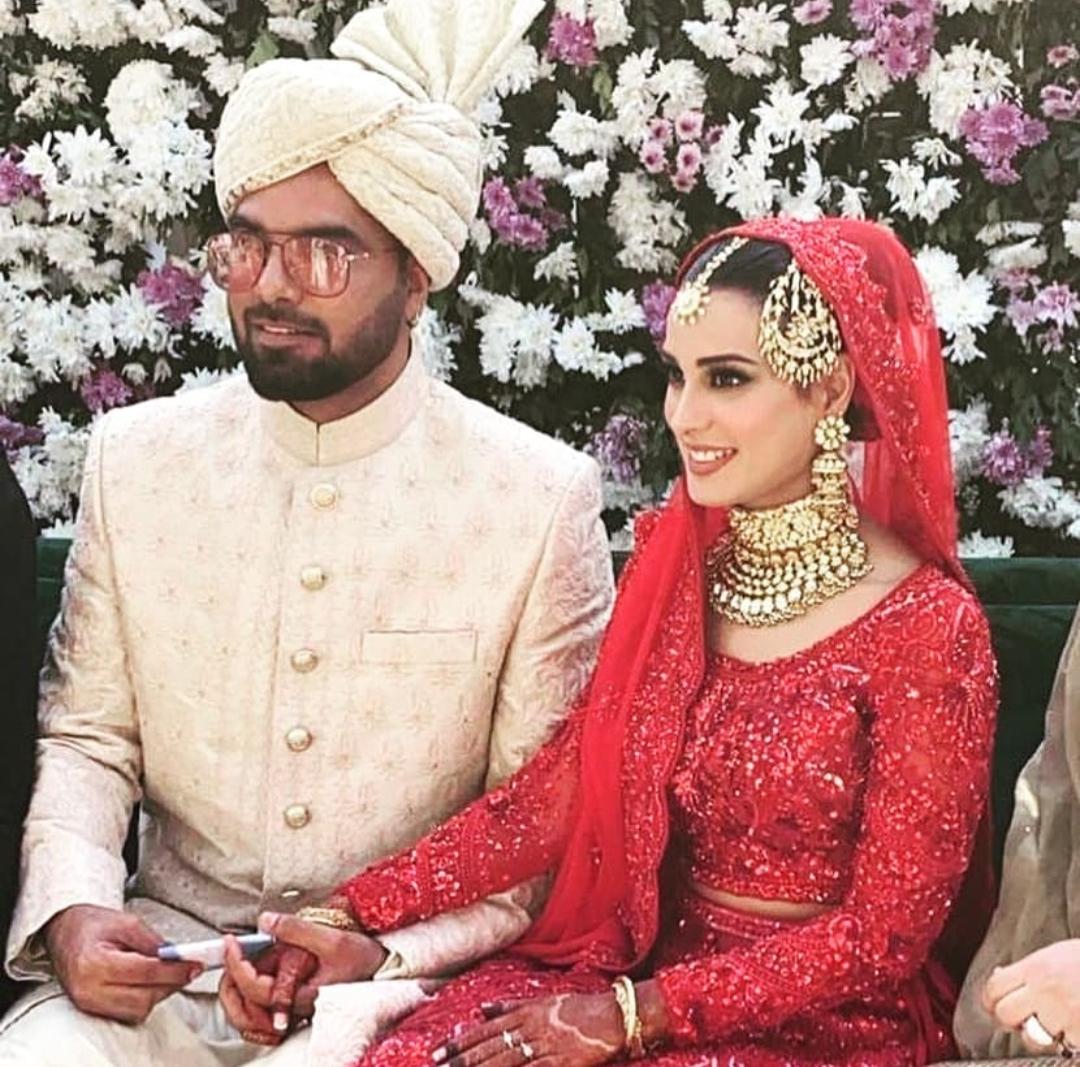 Attended by immediate family and close friends, Iqra-Yasir's big day was witnessed by many all across Pakistan. Certainly, weddings in Pakistan are a treat as the never-ending functions and practices begin days before the actual date. Similarly, Iqra Aziz and Yasir Hussain's celebrations kicked off earlier, on Tuesday, with a yellowish mayun and sparkling mehendi later.
Their wedding sure seemed fun! Have a look at the pictures and videos below!
The 'darwaza rukayi'!
Iqra Aziz entering the venue
The most important moment of all!
Awwww!
Cutest moment! Hayee!
Iqra setting his kula!
and the gorgeous wedding cake!
And finally the ruksati – off she goes!
Resembling wedding outfits of Iqra Aziz and Priyanka Chopra!
Once again, the judgy comments started to pour in regarding the bride's red dress which is being compared to another brand. Apparently, people noticed that Iqra Aziz's lehenga looks the same as what Bollywood star Priyanka Chopra wore at her wedding. However, the "Quarantine" star had Sabyasachi made her dress while Noman Ansari designed it for Iqra Aziz.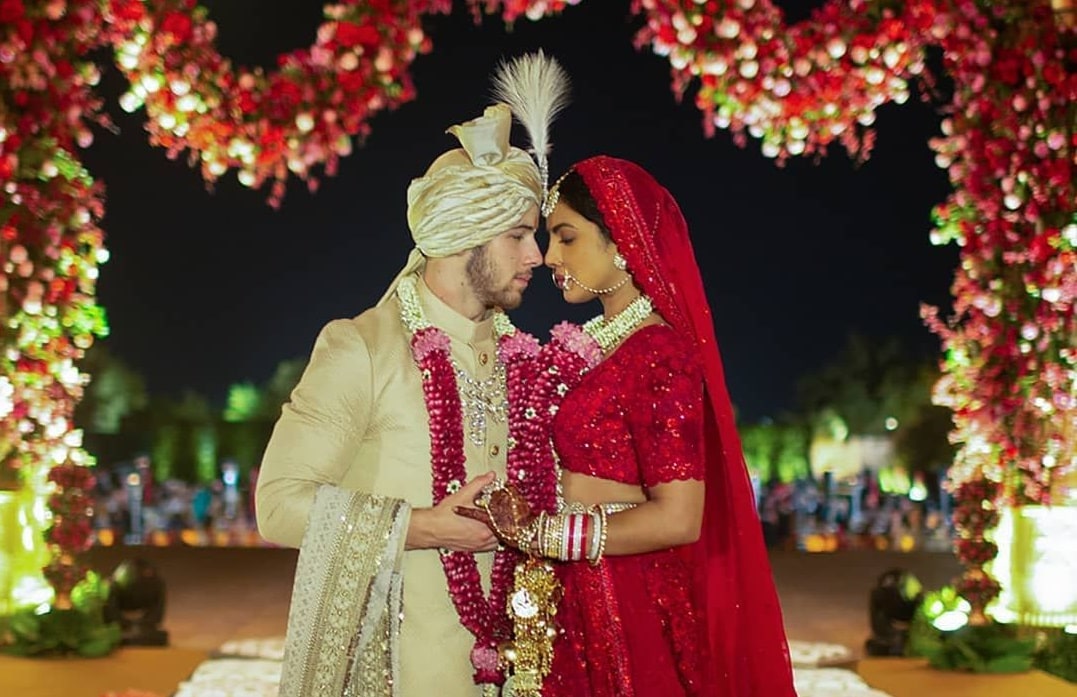 Whatsoever, Iqra Aziz looked ravishing in her wedding outfit while accepting Yasir Hussain as her life long support. Well, earlier this week, Iqra Aziz's sister-in-law forcing her to dance on mehendi made her uneasy and the video went viral. Anyways, the newlywed couple will appear together for the first time in an upcoming drama serial "Jhooti" at ARY Digital.
What do you think of the story? Let us know in the comments section below!