Iqra Aziz, the youngest actress to have earned immense fame in this short span of time, has taken the industry by storm. The Pakistani entertainment industry has gained a lot of perspectives; imagine, a decade ago or longer, we wouldn't expect models and actresses to be of different characteristics. The industry itself is now more tolerant, which eventually has influenced its audience. This has helped a lot in breaking the typical standards of beauty!
Iqra is one of those actresses, who has earned respect and fame through hard work. People love her acting! Every character that she plays, she puts her soul and heart into it. She's beautiful, stunning and great at her work!
Iqra Aziz despite being the most loved actress; has faced a lot of backlashes! From her teeth to her height, and more recently, when she chopped her hair off. Matlab har cheez mein masla hai logon ko! You know some folks on the internet are intolerant.
So, when the same kind of people saw Iqra and Yasir Hussain having a good time together, they let their hate horses out. But, guess who is giving a damn? Not them actors, at least. The photo-shoot, which was targeted, was work being done for designer Fahad Hussayn. Fahad's work is mostly known for the diverse and extensive mixture of inspiration derived from both East and West.
Did you see their new photoshoot?! Isn't Iqra looking stunning!!
Boy oh boy!! This is toh a complete blockbuster! We want to see more photos, more looks of them together.
There are SO MANY different LOOKS!!!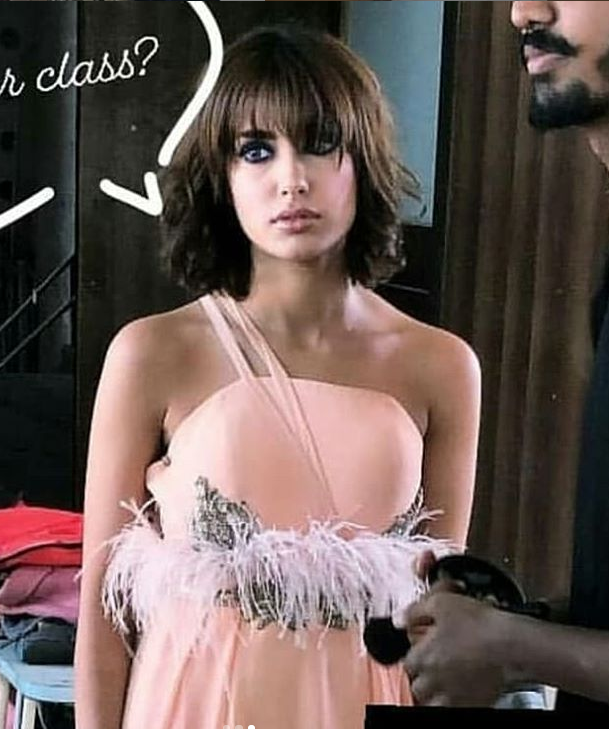 However, the so very intolerant keyboard warriors are extremely angry at them. Because people like to keep things "the way they want" and if it doesn't go that way they get furious, you know. Now, the problem is how Iqra and Yasir are wearing 'revealing' clothes. *facepalm*
Cover your legs, says this particular angry person

This person must be a doctor because he just diagnosed this illness

Ch ch! Such disappointment.

Really? Now that's really rude!

Such galiyan, much wow, not very nice!

Iqra and Yasir were recently seen on a beach holding hands and having the time of their life. But people think that something is cooking. So, if somebody is having a good time together they just can't be "friends" alone. Kuch na kuch zaror chal raha hoga. Kyun bhae?!
Let's just wait for the official photos to come out. Can't wait to see how many looks they had during the photo shoot! Aren't you excited?! Are you a Iqra and Yasir fan? Let us know in the comments below Cheers. 😉