Pakistan usually has men leading in all sorts of crimes and rarely do we see a woman behind an offence. Times haven't changed that much and Pakistani men still dominate the field of causing violations and committing gross felonies. However, once in a blue moon a story emerges where a woman is the main conspirator and orchestrater.
Recently, news appeared which was more on the comical side than of serious nature involving a female student trying to sneak in her boyfriend clad in burqa into the female hostels. But, this next story isn't as humorous and has a dark ending to it with a female as the main lead.
A woman tolerates her aggressive husband until she finds love and comfort in another man.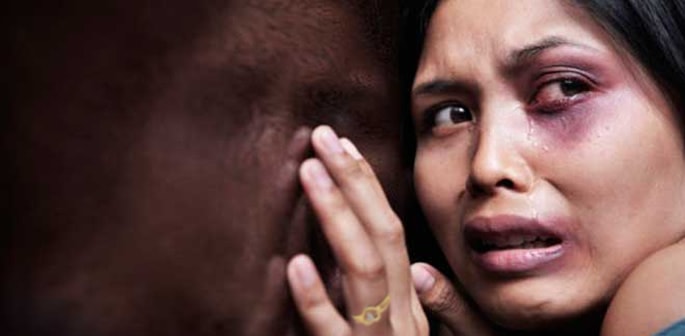 Belonging from a neighborhood in Karachi called Bhains Colony, wife Shahnaz lived with her husband Ali Sher. According to the sources their marriage was on the rocky side that would often involve quarrels and arguments. Both weren't happy with each other and Shahnaz claims that he would often manhandle her and physically torture her.
Upon meeting her friend Fayaz, also a resident of the same neighborhood, Shahnaz decided to end her suffering and remove Ali Sher from her life's equation once and for all. Only the idea was quite bizarre and involved his death.
Husband's body is found after days by Karachi Police.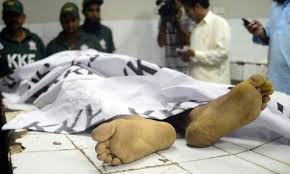 On the 8th of September, a dead body is found and identified as Ali Sher. Both, Shahnaz and her lover Fayyaz are taken into custody and upon search, weaponry was retrieved from the culprits along with their confession. Fayyaz informed the police how he took Ali's life explaining that he took Shahnaz's husband further than Bhains Colony Number 12 into the jungle and downed him.
There hasn't been an update on the case but there could be more to this story than what is being shared. Taking your husband's life couldn't be the last resort as she could have asked for separation and divorce if the marriage was going down the drain. This is indeed a dark world we live in where blood and life are cheap and taking away doesn't cost much.
Have anything to add to this story? Comment in the section below!