We often get curious about what kids and grandkids of these politicians must be wearing and looking like on their wedding day. Since pouring money would make every jora and designer come to their door like anything. We have witnessed many politicians' family weddings and till this date, Maryam Nawaz's daughter was the most lavish! After which, we have recently seen the photos of Mamnoon Hussain's granddaughter's wedding and wow, it was nothing that we expected!
Mamnoon Hussain, the ex-president of the country, just completed his tenure of the rule as government. Huda Adnan, who is the granddaughter of the ex-president Mamnoon Hussain was looking all glorious and pretty on the 24th of the June! So, the governor house Karachi was all decorated for the grand wedding of his granddaughter. Huda tied her knot to Ahmad Fareeduddin on Sunday at the governor house.
Here's her look for the Nikkah day and oh well! She's looking drop-dead gorgeous!
Here's the look for her big day! Damn that glow on her face is mesmerising
Here's the only photo of the couple! They look adorable MA MA 🙂
The dewy look of hers and the minimal wear is all lovely
Here are details of the wedding where Huda got married to Ahmad Fareeduddin on 24th of June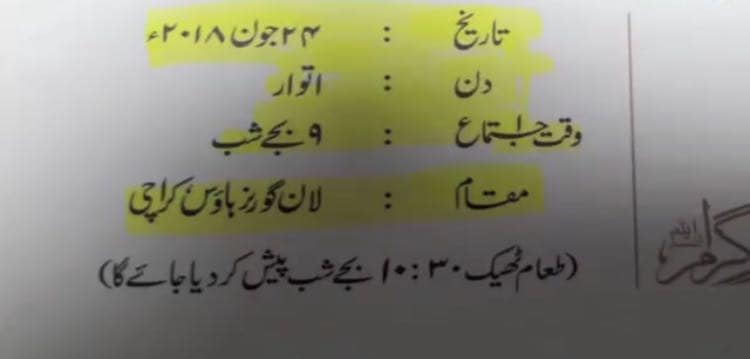 She's all smiles and looking majestic!
The bride definitely did not want to go overboard with her makeup and jewelry since she chose to go simple on her nikkah day with the lavender dress and dewy look. And on her rukhsati day, she wore her dress and the jewelry in the most elegant way! She must be an outcast for her fraternity to choose such a simple look but we are sure of it that she's was looking wahh wahh!
What do you guys think?