Mawra Hocane is a bubbly and adorable 28-year-old actress, who has been in the Pakistani industry for a long time. Her initial performance as a VJ and theater artist was not only memorable yet will always have a soft corner in everyone's hearts. However, it is quite entertaining to stay up to date and listen to each star's life, may it be their struggles and inspiring love stories to listen to.
Mawra Hocane and her first love
While discussing her life on the talk show hosted by life-time award winner Samina Peerzada, the star gushed and blushed about her love life. She expressed her utmost joy and spoke like a little girl as she said, that her love for him was surreal. Fortunately, though she laughed it off by saying, that luckily she never sang for him or else he would've headed for the hills.  She said:
"I fell in love when I was 14. I knew that guy through somebody. I never sang anything for him or else he would have run away."
More so, she also idealizes her idea of love by saying,
"I have never written letters for anyone but I want to write. I love the idea of love and I believe the idea of falling in love is so beautiful."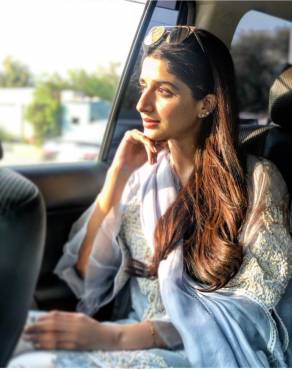 Later on, she ended with:
"I still hope to fall in love again to write letters".
Now isn't that just cute? But then again, this puts our thinking cap back on? Is this mysterious boy who stole our cute and talented star's heart? What if he is? Are wedding bells soon to be heard? After all, celebrity weddings have already been cherished and loved by the public.
Her wish to be in love again
In addition, the star also hinted over the fact, about being in love again. She mentioned that the idea of love is something she cherishes and would never forgo. Her ideas on love were very positive and hopeful. Is it so that she might be in love and still trying to measure the waters? Just to be sure? Truly we can't wait to know more and hope that it is indeed good news.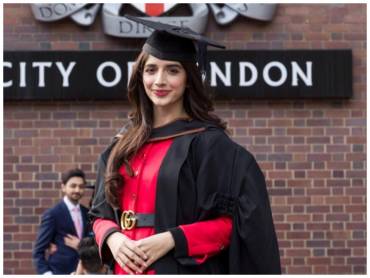 Mawra Hocane is an admirable person with a beautiful personality. She has worked on different projects in both Lollywood and Bollywood industries. Not only this, but this talented beauty also has a degree in Law, and well, she is an all in one beauty with brains.
More so, the story doesn't end there, she has recently started her own fashion line with her sister, Urwa Hocane, with the name ''Christened UXM'. Wow! Its like the cutie of Lollywood has for sure worked hard and has everything planned out. Now, all we can hope for is that she finds the prince charming she is looking for and real soon. For sure her bubbly personality has us all hooked and we can't wait to see her walk down the aisle with the man of her dreams.
We wish you the best of luck and a whole lot of happiness in the near future.
What do you think of the story? Tell us in the comments section below.