Local social media sensation cum actress Mawra Hocane has a huge fan following. In a short span of time, the 26-year-old has made a huge name for herself starring in dramas like Sammi and making her Bollywood debut in 2016 with Sanam Teri Kasam.
While Mawra has been dedicated to her work on screen, the actor has also made it sure to not leave her education. Recently, the Jawani Phir Nahi Ani 2 stunner graduated from the University of London and is now officially a lawyer!
Mawra secured a total of 85%, which is the highest in Pakistan, for which she got a distinction at her convocation. The University of London Bachelors degree in General Law allows her to practice in Pakistan's Lower Courts.
Like a boss!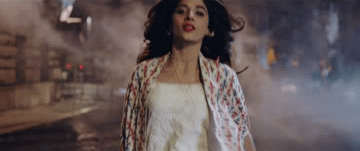 Hocane took Instagram to express her joy and wrote, "A few moments in life are just so intense & profound that in that very moment one doesn't know what to do with it.
I truly didn't think I would ever graduate alongside my career but today while I walked on that stage all I felt was gratitude, so much gratitude for living this life, for having the best of all worlds, for all the Love & prayers all of you say for me, for all the faith my faculty has always shown in me! I'm just so so THANKFUL! #Alhumdulillah. Here's to many more achievements & a life full of impossible mad dreams."
She also expressed gratitude for her parents who strived and raised their daughter to be such in shoes that she is now, "these two humans looking at me with the shining light in their eyes on my graduation day trumps all the joys & emotions I have ever felt in my entire life. #Alhumdulillah ???? I'm lucky to have you by my side, I'm lucky to have had the opportunity to do you two proud!!! ❤️❤️❤️❤️❤️❤️❤️??‍?
P.s, Mama, I hope you know that you're my inspiration & my strength, you've pushed me to achieve more & more in life. You're the backbone of our family! We are who we are because of your vision & persistence. I can never put to words how you have selflessly nurtured & loved all of us! Love you!!!!!!" Mentioned Hocane.
Here's the official ceremony of Mawra receiving her degree. Doesn't she look like a modern career-oriented princess in pink?
Her sister Urwa Hocane also congratulated Mawra and showered her with all the love and affection on her big day.
Adorbs right?
While the good news began circulating on social media, people began sharing their unwanted perceptions. I mean how can we ever please everyone? To the above news, this is how a few people trolled Mawra…
Some just went ahead and straight-up questioned her degree

What even?
So according to this user, a successful daughter is a shame?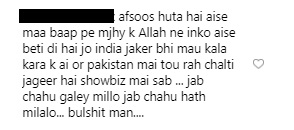 Just trying to wrap my head around the above comment…

And this is yet another unwanted comment we stumbled upon.

While some people were swamped with bashing Hocane's success, there were some who lauded her!
Look at all the wishes pouring in.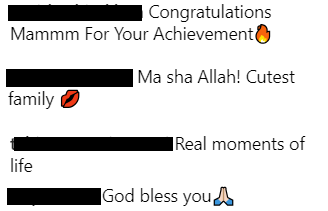 These are just awww worthy!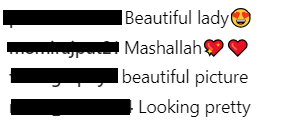 We really wish Mawra all the best and success in her future endeavors! Whether it's her practicing law or sticking to acting – we hope she aces in both of the career options!