Disclaimer*: The articles shared under 'Your Voice' section are sent to us by contributors and we neither confirm nor deny the authenticity of any facts stated below. Parhlo PInk will not be liable for any false, inaccurate, inappropriate or incomplete information presented on the website. Read our disclaimer.
Passionate for creating art, dedicated to achieving excellence and having a strong inclination to learn can bring success to one's footsteps. Muneeza Khan, Owner/Artist at The Vintage Nerd, is living each day by stirring thoughts, visualizing ideas and manifesting them into a reality through her artwork.
A mandala artist as well as a seascape and landscape painter, she earned a degree and a Gold Medal in Textile Print Design and Visual Arts from the Department of Visual Studies, University of Karachi. She reveals her love for arts in this exclusive interview.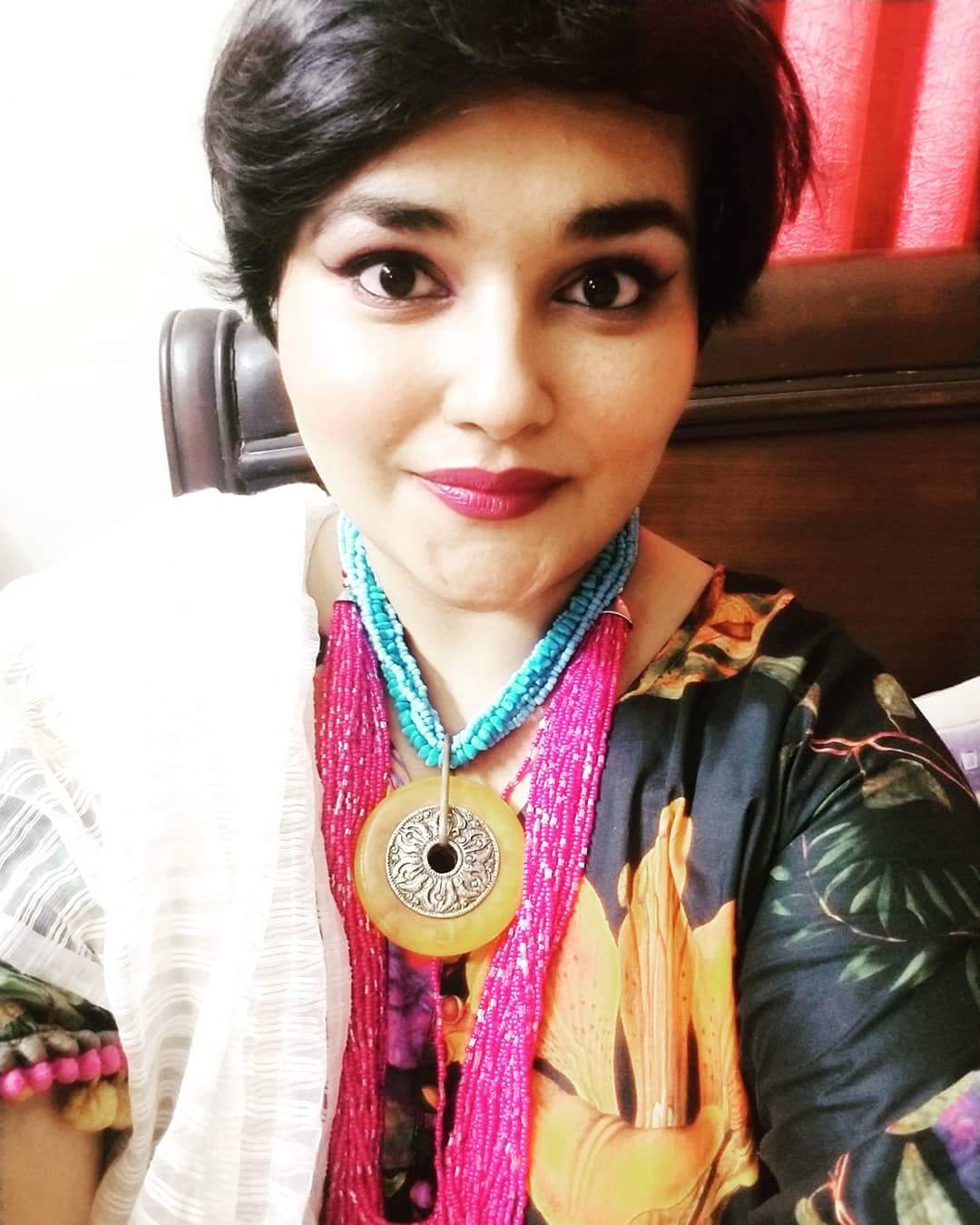 When asked about her inspiration to create art, Muneeza Khan said that "Everything that surrounds us, created by the most supreme artist inspires me. The sea inspires my seascapes, the beautiful landscapes around the world do inspire my nature studies and the feeling of creating something from a single dot to a complete, complex design inspires me because of its unknown, magical result."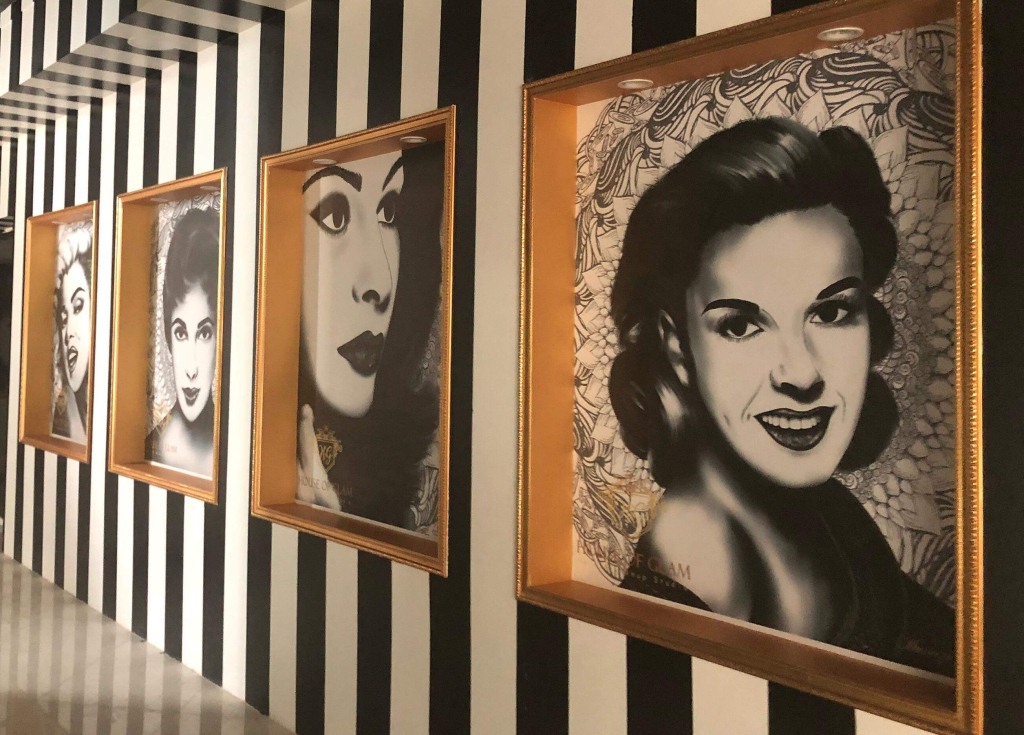 Muneeza also talked about the story behind her business' brand name, 'The Vintage Nerd'. She said these two words are closely associated with her because she loves all vintage things and has been a complete nerd. This brand name depicts her personality traits. She further added that The Vintage Nerd was born on April 26, 2016, out of the soul inspiration of sharing her art and happiness with the world. For Muneeza, art has always been a constant journey of learning and growing as an individual.
She said that her product line includes paintings of seascapes, landscapes, mandalas and Zen art along with hand-painted magnets and miniature paintings. She also does customized art for clients looking for paintings for their spaces at home or office. She is a self-taught digital artist and develops such art as per the client's requirement to be printed on t-shirts, laptop sleeve covers, cushion covers, mugs etc.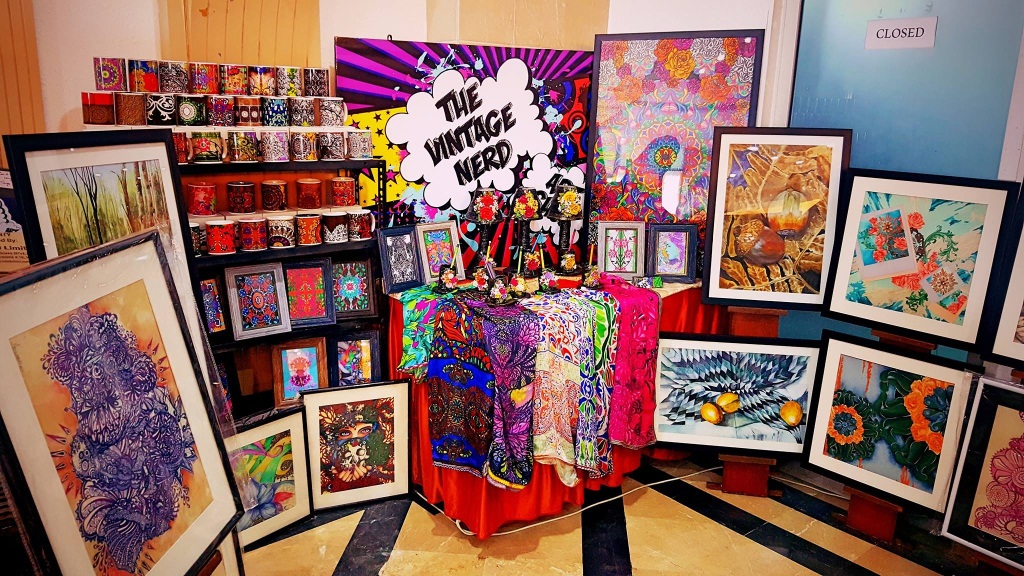 When asked how she defines herself she said that Muneeza Khan is an artist with a vintage gypsy soul and a mermaid's heart. She loves to laugh and live life to its fullest as it is temporary and deserves to be experienced to its utmost potential. She's in love with art, so much that it fills her heart with endless happiness.
Being asked about the challenges women face in our society, Muneeza said that establishing yourself in your field of choice is never easy. A big challenge is that most people don't take home-based businesses seriously. Since it's a home-based business so marketing is a hassle. Since it's a home-based business, buyers usually haggle on the price as though it's a sabzi ka thaila (a roadside vegetable vendor) and not a proper business. These are the major problems that I personally feel occur a lot. But then these problems vary from business to business. This is just from an artist's perspective.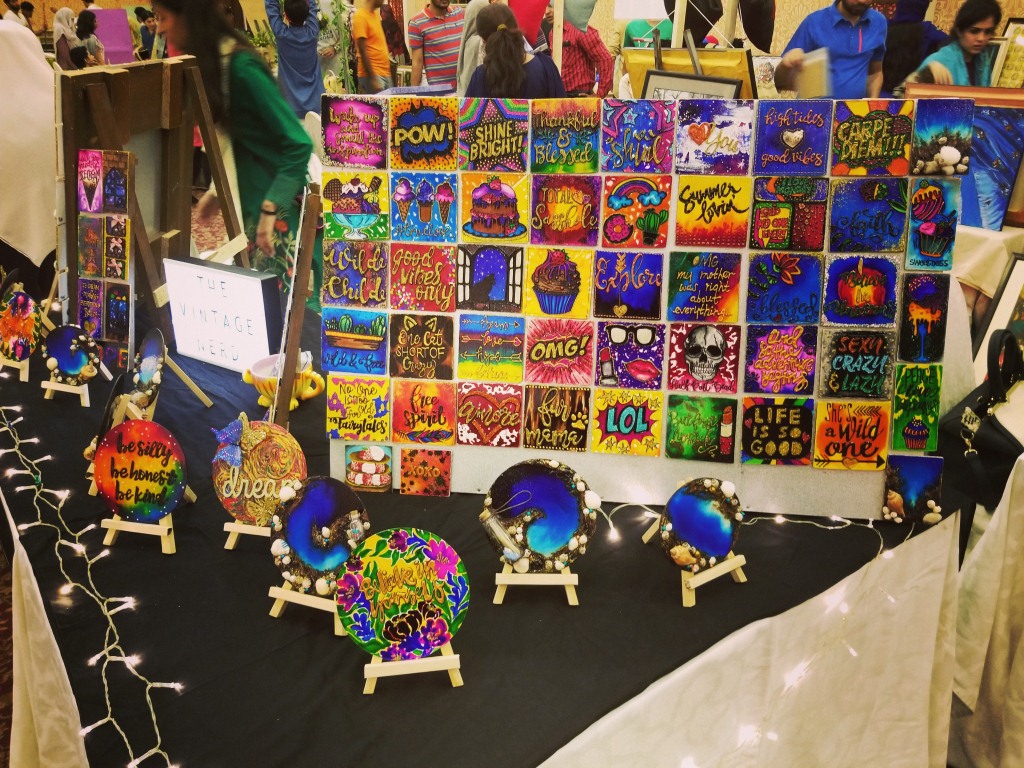 When commenting on if art is being given its due share in Pakistan Muneeza said, "No, it's not. I think much like every other field if you have contacts you might get ahead in this field but if you don't, then galleries don't give you a chance to exhibit your products and finding your place is extremely difficult. Since I have a brand based on art I can also add that people want art for free. People do not want to pay for a painting. So the art scene is pretty down in our society."
The in-depth conversation ended with Muneeza giving a message to the youth of Pakistan by saying that, "Do recognize whatever your passion is and believe in it. Be fierce in turning yours into a reality. You will go places when you join your passion and belief with fierceness! Good luck."