Disclaimer*: The articles shared under 'Your Voice' section are sent to us by contributors and we neither confirm nor deny the authenticity of any facts stated below. Parhlo PInk will not be liable for any false, inaccurate, inappropriate or incomplete information presented on the website. Read our disclaimer.
We all know that Pakistan is a diverse country in terms of different cultures and religions. Not sufficing, the country is also famous for its arts and crafts which are so rich in value and are exported and being sold in foreign countries.
But being a Pakistani, my concern here is that the real makers and talent behind these arts and crafts should be appraised and should have been given a chance to be known. However the case here is the opposite, as much of our talent often goes unnoticed because they are not enough educated and aware about the very thing that how talented they are and what specialty and magic their creations have.
Sillanwal, situated in Sargodha District of Punjab is one such example where the locals living in this area are pursuing hundred years old craftsmanship through generations and possess immense talent in terms of its arts, handicrafts, wooden products.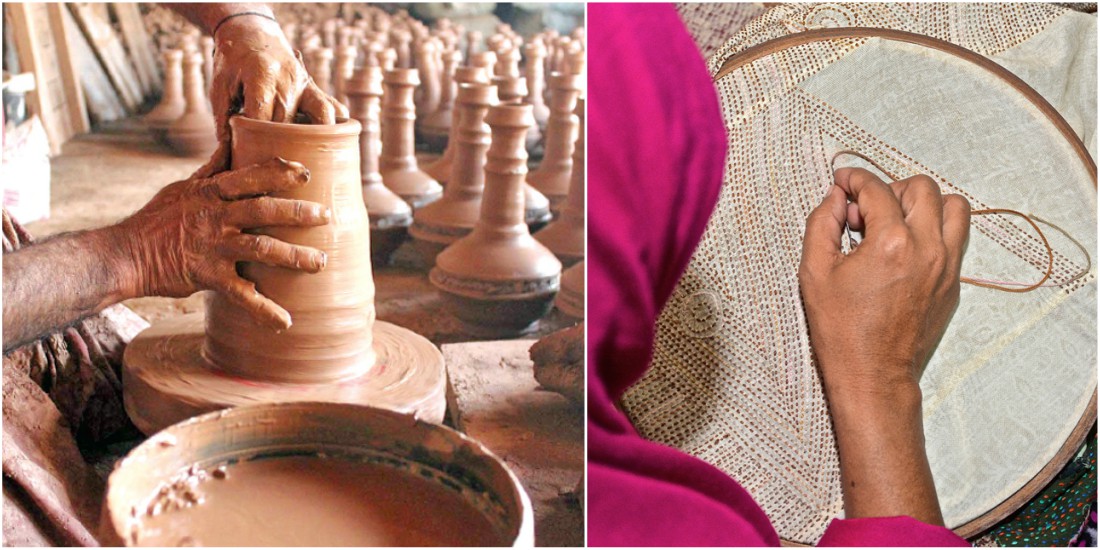 The wooden products of this city are largely exported to other cities, provinces and even to other countries like America, Europe and UAE which is done by a network of middlemen who purchase the products at cheap prices from these small towns and then export the products to foreign countries earning the double and triple profit out of the purchasing price.
The real talent however still remains uncelebrated because of less exposure and lack of information of those who are the real creators of such mesmerizing products. And because of this, they never be able to expand their business and compete in the international markets thus always ending up working on the same posts and in the same places for generations. The reason for the low income and discredit of the inhabitants of this village is the low literacy rate because of which the real makers are ever able to set profitable prices for their products which can ultimately change their education levels and the way of living.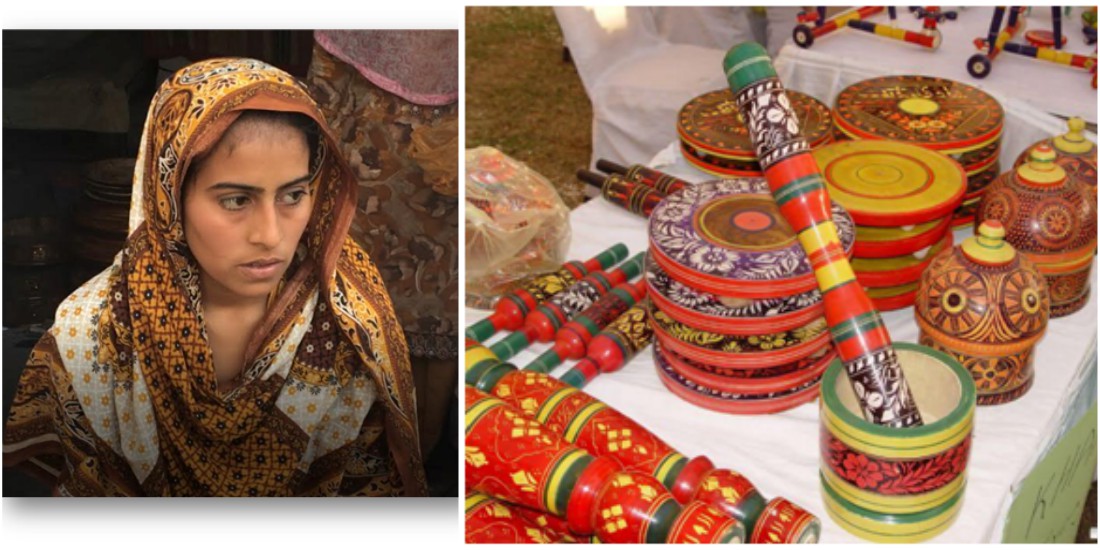 Mehru Nisa, 16 is one of those miraculously talented individuals of Sillanwali town who manufactures wooden handicrafts to earn her living.
Mehru Nisa is a lower class girl who recognizes the importance of education and is striving hard to acquire it and this is what makes her different from all others living in that area. Despite her father not allowing her to go to school, she made it possible by convincing him that she will help him in his work by polishing his crafts and will carry on her studies as well.She belongs to a family which has been working in this industry for generations. But she has something that makes her extremely different from others natives of the town.
Not sufficing, the ninth grader in her pursuit of learning teaches her 7 siblings as well because according to her, acquiring education is the utmost important thing that one should do in order to be successful.
Aspiring to be a doctor, the girl is studying in the only school of her town and is a helping hand for her family as well as she cannot only focus on her studies like the children living in the urban areas as she has other responsibilities to fulfill without which she cannot survive in a backward area.
Many like Mehru Nisa await our attention as youngsters like her are the precious future of our country and deserve encouragement and appreciation for keeping our historic practices alive and playing an important role in making Pakistan a known and famous country for its arts and crafts.