Nimra Khan, an actor and model was part of the biggest breakthrough of Pakistani TV"Baaghi". She has been appearing in many bridal photoshoots, fashion weeks, and what not. Not to mention, she has a face too beautiful to handle. She worked really hard to make her place in the industry.
Nimra is a pretty damsel and oh, the sheer beauty!
Like many others, she too shared a photo of her pre-glow up! The glow-up trend started on Twitter where people bravely started sharing photos of their teenage and now; Comparing the two as to show how they and what they transformed into.
Look at this one. Woah!
But the glow-up is really like a GLOOOWWW-UP! No?
Scrolling through her Instagram you must have noticed a cute little bunny kid in her profile. That's her sister. Damn! Cuteness is in the genes. Now we know the secret! It's out!
Munchkinnns!
Apart from being cute, the little kisdo has the grace to carry herself. Just by the way, this little miss perfect is actually a child star. Already a star maayyn! She'll be a superstar when she'll grow up.
Isn't she? She's preetttyy!
In the past month, many people shared their childhood and teenage photos. Like recently, Feroze Khan's teenage photo was out people were drooling over his cuteness.
Now, that she has shared her childhood photo. We can't control ourselves. *___*
The transformation is usually not very pretty. People are cringing while looking at the teenage photo. Like yuck who this person is. Many a time we even ignore the fact that it really is the same person we see every day in the mirrror.
But boy, oh, boy! Look at Nimra!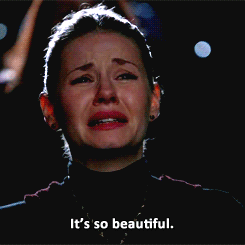 Let's keep this trend going. May we get to see many people's "Glow-up". It just gives some hope to the people who think they'll die ugly. 😀 LOL! Have faith. Har kisi ka din ata hai. Fingers crossed. Cheers. 😉