Normally, we have seen people crushing and drooling over their favorite celebrities from around the world. Similarly, hoping that one day they will meet their life icon and pour their heart out is what makes the intangible bond precious. However, among the escalating limits, recently, a 60-year-old Pakistani man has expressed his love for young actress Alizeh Shah from Ehd e Wafa.
This 60-year-old man from Bahawalpur desires to marry Pakistani actress Alizeh Shah!
As it is near to impossible to hide anything from the living masses in this digital world, such happenings sure turn them true. Apparently, Alizeh Shah's innocent role in the drama serial Ehd e Wafa has definitely gathered the actress a lot of new admirers. Recently, another such 'fan request' has emerged on social media in which the 60-year-old Shabbir Abbasi wants to marry the Ehd e Wafa actor Alizeh Shah.
A local news platform covered the unusual story!
بہاولپور کے 60 سالہ عباسی نے عہدے وفا کی ہیروئن کو شادی کی آفر کردی دیکھئے اس لنک میں شادی قبول کرنے پر 5000 تولے سونا دیا جائے گالڑکی کی عمر 19 سال ہے دیکھیں اس ویڈیو میں شکریہ ۔پی سی نیوز بہاولپور .بہاولپور کے عباسی خاندان کے 60 سالا,بابا کیا,چاھتا ھے مشہور پاکستانی ٹی وی ڈرامہ #عہدوفاءکی ھیروئین ..الیزے شاہ کو شادی کی آفر قبول کرنے پر پانچ ھزار تولہ..سونے کی آفر..🤗5000 تولہ سونا کی قیمت لگ بھگ 40کروڑ روپے

Gepostet von Voice Of Khanpur am Montag, 18. November 2019
Recalling all the unusual events we read and hear daily, this marriage proposal definitely tops the list. Particularly, the old Abbasi is still a bachelor because he didn't find someone worthy in the last 60 years but Alizeh Shah now holds a special place in his heart. Well, not only a marriage proposal but the 60-year-old is even ready to give the young actress 5000 tolas of gold if she accepts his proposal.
5000 tolas of gold for Alizeh Shah if she accepts the marriage proposal!
Certainly, Shabbir Abbasi is a resident of Bahawalpur, a city in Pakistan's Punjab province. As per the video, the 60-year-old admirer saw Alizeh Shah in the ongoing hit serial Ehd e Wafa and immediately felt a connection with the actress. For instance, if the actress accepts the old man's marriage proposal, he will gift her 5000 tolas of pure gold within two months.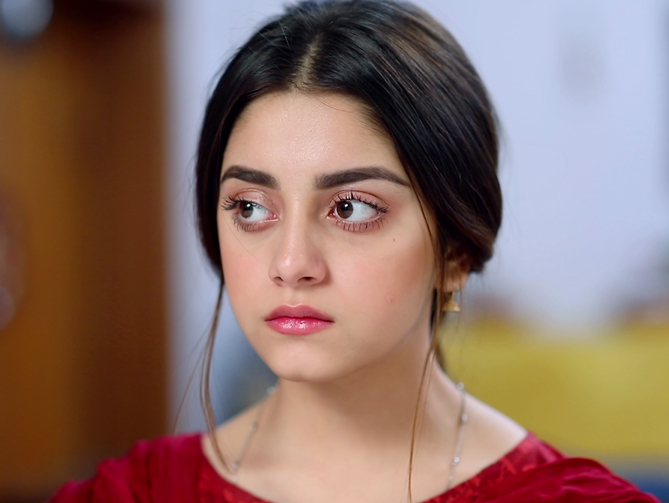 Oh boy! this was yet another episode of 'weird but true' directly from Pakistan's Bahawalpur city. Apparently, until now, we have seen people fangirling over their celebrity crush but this came out unexpected. Moreover, the confident gesture of the old fan shows the seriousness of the matter and his newly emerged eternal love for actress Alizeh Shah.
Undoubtedly, since the release of the first episode of the drama serial, it has rapidly gained public attention and interest. A few episodes later Pakistanis were confused as the lead cast of Ehd e Wafa doesn't look young enough for college. However, not just the average audience but several famous artists even poured their praises in for the good execution of Ehd e Wafa.
Have anything to add to the story? The comments section is all open!