Turkish actress Esra Bilgic has become Pakistan's favorite topic to debate on. She is getting immense popularity in the country after her drama serial Ertugrul Ghazi. She is now officially Pakistan's national crush. However, the actress time and again getting trolled over her dressing sense.
Pakistan's moral police have found a new hobby in the form of Esra a.k.a Halime Sultan. Every time the actress upload any of her pictures online, it gives Pakistanis another chance to troll her.
Recently, she uploaded a casual picture of her playing a video game. She was seen wearing a casual black t-shirt and black tights. She is looking cute in big specs as well. Who thought a casual lounge picture will bring a lot of criticisms to her. Pakistanis are now schooling her to not wear 'tight clothes' as it's against the Islamic values.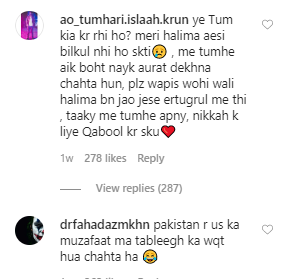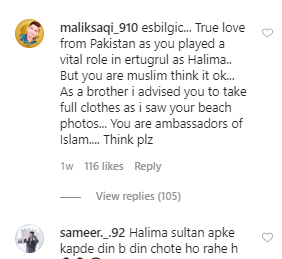 While, there are also few intelligent Pakistanis who are feeling embarrassed of such reactions.
— Athar Ⓥ🌱💻 (@AtharAliKhan) July 10, 2020
This is not the first time Esra has been trolled over her dressing. Her bold pictures on Instagram drew a lot of criticisms in the past. She even disabled comments on some of her pictures which were actually too 'revealing'. She is now well-aware of the trolling by the Pakistanis. Her first photoshoot for the Pakistani magazine also grabbed a lot of eyeballs [in a positive manner luckily!].
However, despite all the criticisms, Esra is still the nation's sweetheart. She has announced to visit Pakistan soon and people can't contain their excitement. She might also join the upcoming season of Pakistan's biggest cricket event Pakistan Super League (PSL) as a brand ambassador for Peshawar Zalmi.
What do you think about the story? Tell us in the comment section below.