As long as there is winter breeze in the air, the wedding season will last in Pakistan. Last year, it was full of surprises from celebrities. Aisha Khan posted a photo with her fiance and announced her wedding, and her fans were beyond happy. But later, she said that after her marriage she would discontinue working in the showbiz which created an uproar on the internet. Like how could one of the finest actresses that we have been watching for more than a decade, would no more be seen on TV?
Right after her marriage, one of her best friends Feroze Khan, announced his wedding the same way. He too posted a photo with his fiance and people suddenly were curious that who the dulhan would be as he chose to marry someone outside the entertainment industry. And well, it turned out that the girl is such a sweetheart! Humaima Malik and Dua Malik were being cheeky sisters-in-law and adored her to the fullest.
Much later, at the end of the year came the longest wedding of the year. You know who we are talking about! 😉
Aiman Khan and Muneeb Butt make such a cute couple, and they chose to marry with full swing. They enjoyed their wedding like anything and their wedding was nothing less than a glamorous party with all the friends and family involved.
Just when the Pakistanis thought that this is enough surprise; HSY's video at Iman Ali's dholki came. NOW, THIS IS WHAT WE ALL WANTED TO SEE!
Are you kidding? Iman Ali is getting married??!!!! *Does bhangra*
In that video, there was no sight of the groom, and we legit were curious. Like, who did she choose to marry? Akhir hai kon??
Just recently, Iman posted this haaawwtt selfie with her fiance Babar and we are drooling over them!!
OMG!! Haven't seen such a hot couple like this in a long time. The curiosity is still at is its peak. WE WANT DETAILS! Dude, this is IMAN ALI getting married. Iman is the most exotic looking model and actress of Pakistan and we haven't seen her doing any mainstream roles in dramas and movies. But when she does, she makes sure that she leaves an impact.
Surprised? Excited? Eh?!
Iman would definitely make a gorgeous bride and we can't wait to see her as a bride!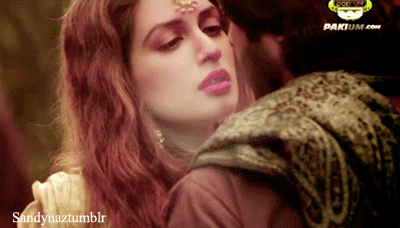 All the wishes and prayers going out to her and from the snippets of her dholki, it seems like there are going to be a lot of celebrities at her wedding. Are you curious too? Let us know in the comments below. 😉