In the centuries-old discussion where people from all around the world are still discussing topics like harassment, discrimination, bullying, can we just fast forward to the 21st century? The world with all the technology has moved forward but the typical mindset still rigid to move away!
Thinking of this as a logical argument, when a woman is harassed, the idea of torturing and tormenting women is that men feel superior to women. When a woman/man faces gender discrimination in school/college or workplace that is totally unrelated to the work they perform. Many times, people get rejected just because of their gender.
Something similar happened to this 23-year-old photographer named Natasha Sharma who owns a production house and is a travel blogger as well. She faced the worst kind of discrimination that might shock many people.
Here's what she wrote on her Facebook profile
I want you to read it. Especially the women in my ID and please share your views.
So Shahnaz Husain Group called me yesterday to come to their office for photography today. I had a one-hour conversation with the team regarding the shoot, we finalized and then they took me to her house to meet her in person and proceed. I waited for her one hour and she finally came, she didn't see my portfolio, she didn't see my resume and straight away she turned to her manager and said, 'I don't want a woman to do my shoot. I don't think a woman can do photography. Later there are issues with them for hours and home. Please get a male for me.' Her team, told her, 'She is perfect for the job and please look at her portfolio once'. And she said No. I told her, 'I have been in this field for 4 years and timings have never been an issue, please look at my work once and then decide'. She was adamant about her decision and her team apologized to me. She hired someone who was a beginner and male over me.
For few of you who don't know Shahnaz Husain, she is a renowned Indian woman entrepreneur of the famous cosmetic brand and have been awarded Padma Shri by the Indian government and is successfully known as the woman who inspired many women to become business women.
I am sorry to tell you respected ma'am but women are slaying every industry. Women can be whatever they want to be in life. To my knowledge there are many many female photographers in the industry who are breaking the stereotype to name a few: Kanishka Barawal Priyanka Kamboj Chopra Hetal Joshi Sona Sachdevaand many many more…

My only question to you is:

How come you manage to get news articles published about you as a female entrepreneur, saying all words of wisdom which you don't believe in?

I thank you for making me wait 3 hours to tell me that women can't click.

My only request to you is: Please return the Padma Shri, you don't deserve it.

Please stop genderizing roles of what women can do and what can't.

Also, please educate your driver who said, 'Females driving license should be taken away by govt because they don't deserve to drive on roads'.

And your degree from London today holds no importance when even after so much education it couldn't educate you.

It didn't let me down neither made me angry because I know nothing can stop me from becoming what I want. Not people like you, not anyone.
Before we ask men to stop pulling women back let's ask our dear sisters to support and choose them based on their capabilities and not gender.

I m not angry at you, I m disappointed, reject me saying, I am not capable, I would appreciate but don't reject me by saying I M A WOMAN.
___________________________________________
An add-on: I feel bad for the male photographer whom she hired. He was asked to work 24 hours, stay at her house all the time and sleep on the floor on a pay of 15k. I m sorry you are hiring a photographer, not a slave.
And if you don't know who Shahnaz Hussain is, here's some info for your GK!
She is the CEO of Shahnaz Hussain group and she sells herbal cosmetic products.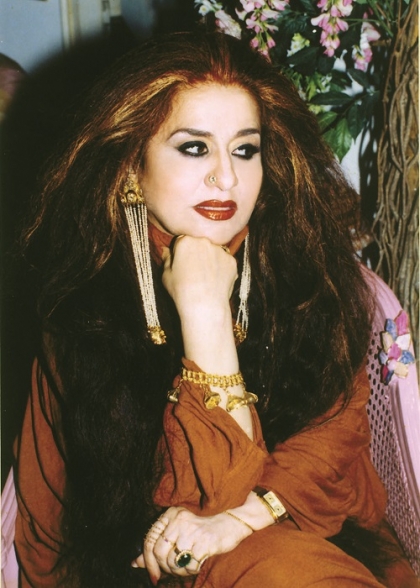 Here's all that Natasha had to say!
The reason that a certain person must be incapable of doing something is just because they carry a certain gender, no matter how experienced they are in that particular field!
Well. let's upgrade the thinking with our phones as well. What do you guys think?