We all know the controversy and fight between Sham Idrees and Saad AKA Ducky Bhai. All of it started when YouTubers, including Ducky Bhai, went extremely brutal on Sham Idrees and his wife, also a YouTuber (seen in Sham's videos) Froggy.
Ducky Bhai Called Out Sham Idrees as a 'Tiny YouTuber' and Exposed Him!
From talking about Sham Idrees' fake, scripted pranks to exposing his fake views, Ducky Bhai wasn't easy when he exposed the duo. YouTubers such as Zaid Ali T also joined Ducky Bhai and supported all his claims.
If you don't remember, watch this video:
Another YouTuber Named Shahmeer Abbas Also Called Out Sham Idrees
In the first video that he made against Sham, he gave him "Scam Idrees" nickname which was instantly viral as well.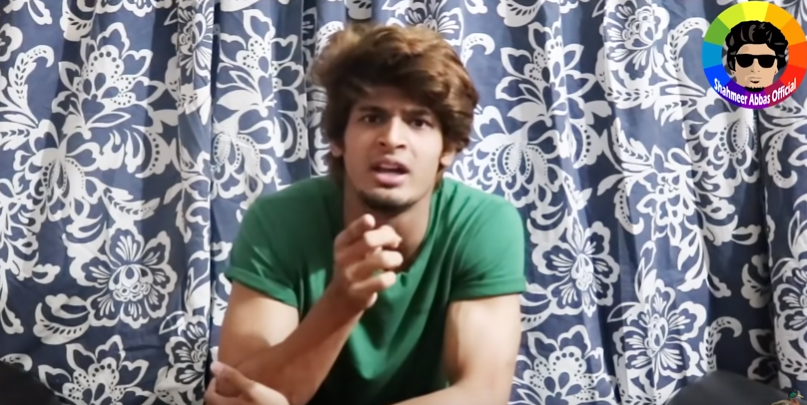 At that time, Shahmeer Abbas claimed that whatever Sham Idrees is is only because of Zaid Ali T and that Sham has zero original content.
But Now The Two Have Patched Up And Well, There's Another Twist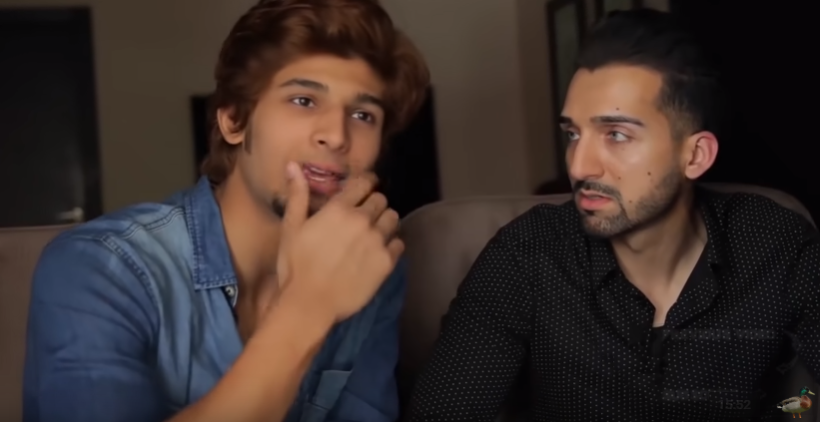 According to Ducky Bhai, Sham Idrees uses people and Shahmeer Abbas is okay with being used because he gets fame with Sham…
While that itself is pretty f*cked up, here's what the new phadda is all about: Sham Idrees LYING once again!
So A While Back, A Video of Sham Idrees Patching Up Ducky Bhai Was Viral On the Internet
Sham made the video when he was in Pakistan where he was having a conversation with Ducky Bhai over the telephone. From what we heard, it seemed like the dust had settled between the two. But was that the case? According to Ducky bhai, NOPE!
Here's the video in case you missed:

Now Ducky Bhai claimed that once the call was recorded, he had a conversation with Shahmeer Abbas where he made it very clear that this conversation should not have been recorded. Because Ducky Bhai knew that Sham will use it on his advantage to clear his image.
Here's the Screenshot of the Conversation He Had With Shahmeer Abbas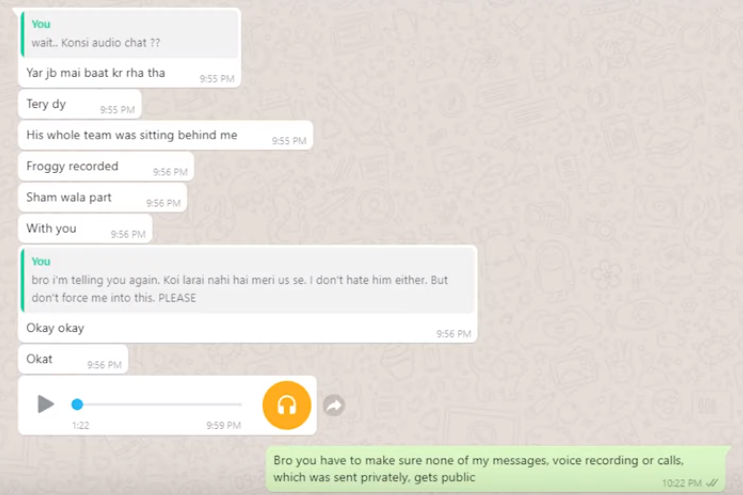 In this new video, Ducky bhai got in touch with Shahveer Jafry, Zaid Ali T and Mooroo and revealed how Sham Idrees has used all these people by creating fake patch-up stories, just as he was trying to do with Ducky Bhai as well.
But Ducky Bhai Plays It Dirty and Had All the Guts In the World to Reveal What Sham Was Up To!
Here's the complete video of what Ducky Bhai revealed and oh boy!
Tou kya kehna hai aapka ab?