As the title states: "What Will People Say" a widely used phrase by almost every elderly relative of ours whenever we tend to decide or even think of doing something out of the box which is considered as something very very wrong in our society.
"Itni Choti aur tight jeans aur shirt bahar pehenkar jarahi ho?, Beta log kya kahenge dekh kar?"
"Haye Beta, Yeh Kya? Itni Raatko Wapis Arahi ho Ghar, Bahar Log Dekh Kar Kesi Baatein Banarahay Hongay"

"Who Larka/Larki Kon Thi Jis Se Tum Baat Karahi/Karahay Thai?, Koi Dekhleta Bahar Tou Kya Kehte?"
In order to highlight this issue on a bigger platform, a Norwegian-Pakistani actress and director Iram Haq had decided to make a film on it which focuses on how this Norwegian-Pakistani teenage girl, Nisha who lives a double life, at one side is a good Pakistani daughter and on the other, living as a typical Norwegian teenager who is having the time of her life, spending most of her time with her friends.
One night the girl is caught in bed with her boyfriend by her father and this is where Nisha's life goes trembling down…She gets kidnapped by her very own parents and is sent off to Pakistan to her relatives as a lesson for her to learn and not repeat such acts again as she's brought shame to not only the family but society as well.
This is the scene from the movie where Nisha is caught with her boyfriend by her dad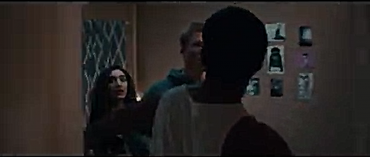 When she reaches Pakistan, as time goes by, she starts learning more and more about her culture and tradition from her relatives yet, again finds herself falling for a guy and is caught making out by the policemen to which her relatives force her to confront her dad and tell him what she's done.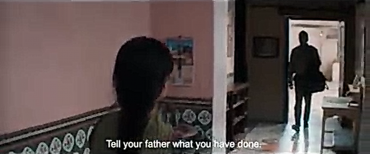 The movie received an overall average rating a 7.7/10 on IMDb and 75% on Rotten Tomatoes which is a big deal! Also, this movie is something that you probably might not have seen before.
The trailer sure gave goosebumps and we really can't wait to watch it. What are your thoughts so far? Let us know in the comments below.