Menstruation, pads, tampons – the words which are supposed to be uttered in hushed whispers for fear of being labeled as 'immoral' or 'be-haya'. Despite knowing the fact that it is a natural process for women's reproductive health, our society still considers menstruation a taboo. 'Log Kya Kahenge' is the reason why people don't voice their thoughts and opinions because 'Log Kya Kahenge'!
The famous Pakistani singer and founder of Pakistan's pop rock team Noori, Ali Noor said in a recent interview that he talks about menstruation with his daughter all the time. Answering the fans' questions for the first time, Ali Noor's excitement was seen in the video. Along with the family members, Ali Noor was sitting in a quite chill mood and replying to every answer calmly.
It was asked by one of his fans that, 'Will you even answer your daughter if she talks to you about menstruation?' to which Ali Noor looked at his daughter Sanjana and asked her to answer. Being embarrassed, she waited for his father to answer and Ali Noor made a laugh before answering. "Tell them what we talked about. We talk about it all the time. She's a pretty cool girl," replied Ali Noor.
But For Most Of The People, It Wasn't OKAY To Ask Or Reply Such Questions!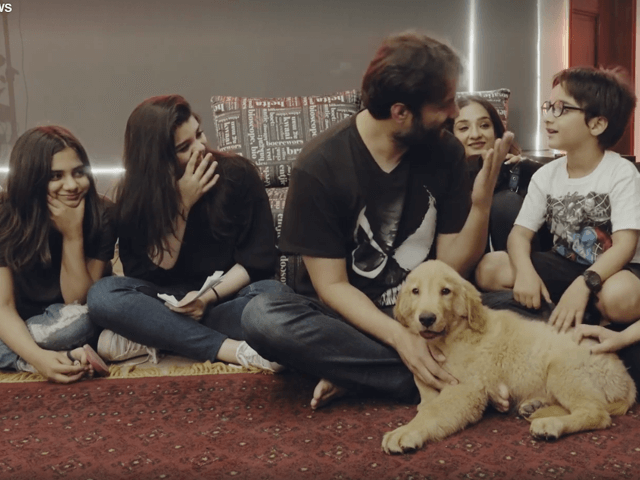 This Is Rude!

A Female Social Media User Shares Her Experience Of Discussing Menstruation With Her Father!

While Other Thinks That He Discomforted Her Daughter!

UGGGHHH!

A Befitting Reply To All Those Who Are Making Fun Of Ali Noor And 'Menstruation Talk'

In another question about how he found Mandana – his wife, Ali Noor said that why he is supposed to answer it in front of you all? Ali Noor claims that he has strong ESP – Extra-Sensory Perception and he listens to it. "When I met her, even though my brain didn't acknowledge it, my heart did. She's the one. It's in the stars," added Ali Noor.
You Can Watch His Complete Interview Here!
We are living in the 21st century, the modern era where NASA has almost explored Mars, we here in Pakistan still thinks that whether we should talk about menstruation in public or not? A girl is still supposed to hide the 'sanitary napkin' in a brown paper bag so that her male family members couldn't see it. Our society still demands from a girl to wake up for Sehri because 'Log Kya Kahenge'!
It is very well said that charity begins at home. I believe that an educated and well-informed individual can break this taboo. Talking about menstruation frequently with female friends can be the first step in this direction. Increasing awareness among mothers regarding menses can be impactful for the future generation. And it seems that Ali Noor has came forwarded as he wants to end this taboo so that his daughter couldn't suffer!
Do you want to add more to the story? Share your thoughts with us in the comments!