The Urdu-dubbed version of Turkish historical show Diriliş: Ertuğrul has had Pakistani fans going crazy over Turkish celebrities. In fact, all the Turkish actors who played prominent roles in the popular Turkish drama series have found a huge following in Pakistan. Burcu Kiratli is the latest  Turkish actor who has teamed up with  Pakistani designer Ali Xeeshan.
Burcu Kiratli is one of the Turkish actresses to receive lots of love from Pakistani fans on her Instagram pictures. The 30-year-old actress played an extremely kind-hearted character. The historical fiction series aired on state-owned channel PTV on the special directives of Prime Minister Imran Khan.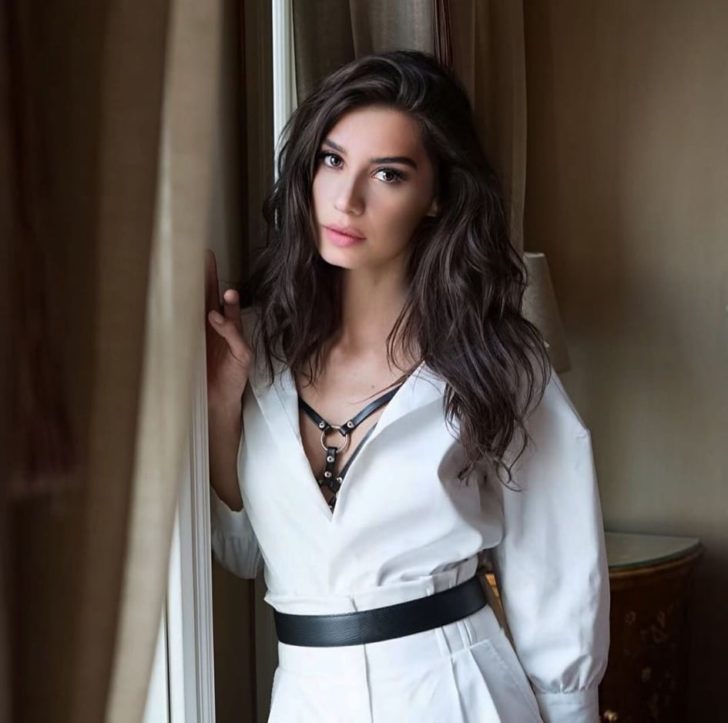 A large number of people also turned to YouTube to watch the Urdu dubbed version during the lockdown. Moreover, the show gained popularity in Pakistan as it supposedly highlights Islamic history and culture. In the show, Kıratlı plays the role of Gokce Hatun. This Turkish drama has been all the rage in Pakistan ever since it aired.
In addition to this, the stardom has left local brands racing to approach the glorified actors to shoot their products and services to fame. Earlier, Esra Bilgic, who played Halime Hatun became the brand ambassador for a couple of Pakistani brands. Recently, another actor who essayed the role of Dogan Alp visited Pakistan to take part in a promotional campaign.
Moreover, Engin Altan Duzyatan, the lead actor of the series, has also promised to visit Pakistan. As of now, Kiratli is the latest Turkish actor who has teamed up with Pakistani designer Ali Xeeshan. Kiratli donned a traditional Pakistani bridal dress for the latest shoot for a local brand.
Let's take a look at her alluring photoshoot
Totally pulling off the desi look!
Well, doesn't she look drop-dead gorgeous?
The Turkish actress looks stunning in the white bridal ensemble in the BTS slips that emerged online. Of course, the traditional red really packs a punch.
Both looks were a merger between contemporary and traditional bridal looks. While the cuts and silhouettes were more modern, the embellishment seems to be more traditional and all glammed up. From the traditional jewelry to the mehndi designs, they really went worked quite meticulously.
Photos and videos of Kiratli's recent bridal photoshoot have been circulating on social media. In addition to this, fans are quite amazed to see this new look of the Turkish actress. We are all loving this charming and gorgeous look of hers. So who do you think is next in line to feature for Pakistani brands?
What do you think of this story? Let us know in the comments section below.