With all the pre-hype tactics and controversies attached, the 'Aurat March 2020' recently took place all across Pakistan on Sunday. However, among all the derogatory and discriminatory placards and banners, there were people who actually worked towards the cause. Also, spotted in the energetic crowd was Dua Mangi, a girl from the metropolis whose abduction created severe headlines.
Dua Mangi and her 'shot' friend attended the "Aurat March 2020"!
Well, the 'Aurat March 2020' wasn't just limited to the general public but several celebrities also showered their support. Completely occupied with his franchise, Multan Sultans' owner Ali Tareen skipped his team's match to attend 'Aurat March 2020'. Moving on, voicing her concerns in a subtle manner, Dua Mangi also joined 'Aurat March 2020' along with her friend who took a bullet for her.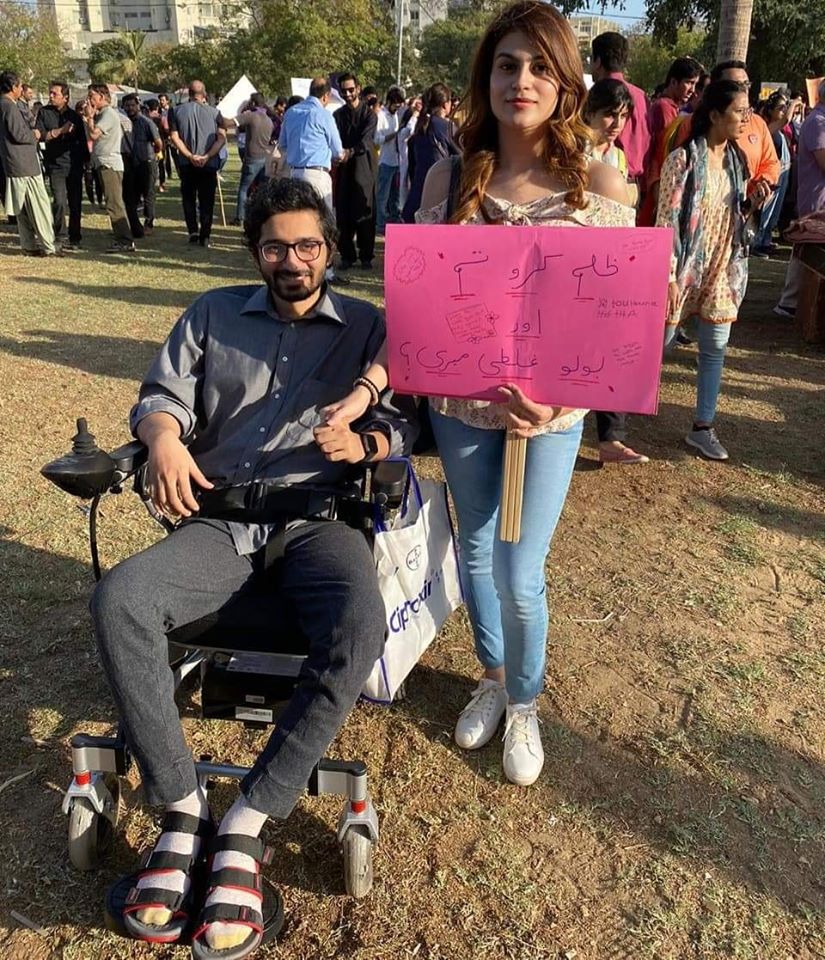 This world is an uncertain place to live in as we ever know how the greedy inhumane filthy minds will attack your life. Similar is the case of Dua Mangi, a Karachi girl who was kidnapped while with her friend in the city's posh area. Reportedly, a car with four unknown men pulled Dua Mangi into their car while her friend was shot for trying to save her.
"Zulm karo tum, aur bolo galti meri?"!
Eventually, the emerging CCTV's and the witnesses present in that locality revealed additional clues and helped in the investigation. Well, with the passage of time, the chaos got calm and Dua Mangi came back home safe, later. Recently, the victim was seen at this year's Aurat March holding a piece of chart paper with "Zulm karo tum, aur bolo galti meri?" written on it.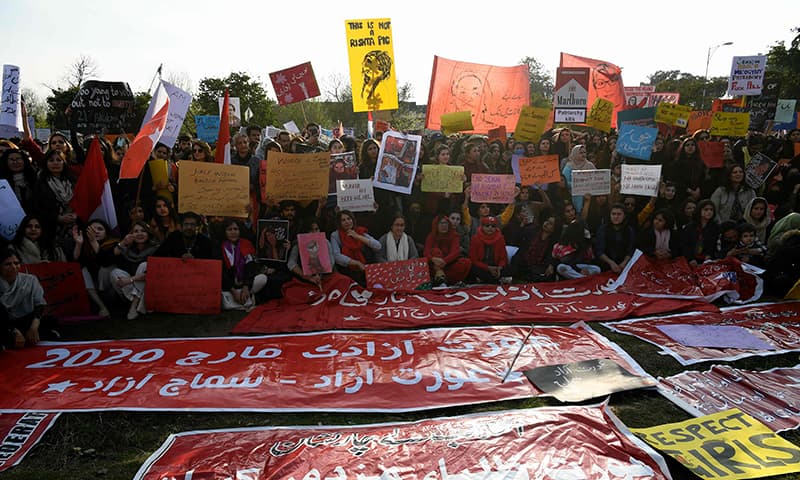 Certainly, it is extremely inspiring to see Pakistani women addressing the 'real' issues that society befalls on them. Motivating such amazing women, deserve support while the 'irrational' feminists are free to stick with "Mera Jism Meri Marzi". Apparently, a group of fascist women in our society has scandalized and sensualized the slogan, sabotaging its actual context.
Thankfully, some of the well-known faces earlier took up the courage to address the issues in Pakistan's meaning of feminism. Among such celebrities was singer Quratulain Balouch whose explanation of 'feminism' really triggered Twitter. Well, there still a long way to go the right way for some messed up minds but it will definitely turn for best.
Did you attend the 'Aurat March 2020'? Tell us in the comments section below!