Pakistan celebrates a historic victory as Erica Robin is crowned Miss Universe Pakistan 2023. Here's why her journey is a moment of pride for the nation:
In an exciting moment for Pakistan, Erica Robin, a 24-year-old model from Karachi, has been crowned as Miss Universe Pakistan 2023. This historic achievement marks the first time a Pakistani woman has earned this prestigious title. Erica's journey to the crown has captured the hearts of many, and here's why her win is a source of pride for Pakistan.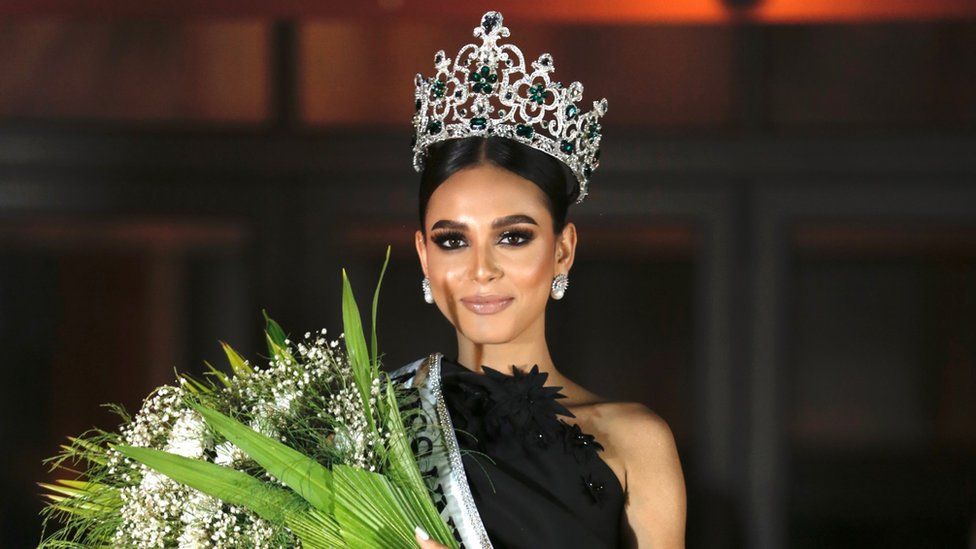 Breaking Barriers:
Erica's win is a big achievement for Pakistan on the world stage of beauty contests. In a world where such events have long been led by other nations, Erica's victory opens new opportunities for Pakistani women in the beauty competition world.
Cultural Representation:
Erica's journey goes beyond winning a title; it's a celebration of Pakistan's rich heritage and diverse cultures. Her national costume, a vibrant creation by Khaadi, represents various cultural backgrounds, highlighting the unity in diversity that defines Pakistan. It's a proud moment for the nation to see its cultural richness on the global stage.
Also Read: 12 Best Miss Universe Tweets And Memes
Advocating for Women's Rights:
Beyond her beauty, Erica serves as a guiding light for important causes. She has consistently championed women's rights and opposed workplace inequality. Her dedication to these issues positions her as a genuine representative of the changing roles of women in Pakistan.
Modesty and Fashion:
Erica's choice of a burkini for the swimsuit round sent a powerful message of modesty and fashion coexisting. She gracefully shut down criticism with her refined and stylish choice, demonstrating that beauty and modesty can perfectly go hand in hand.
Also Read: MISS PAKISTAN IS IN POLAND FOR A BEAUTY PAGEANT
Simple Elegance:
In a world where extravagant designs often steal the spotlight, Erica's elegant white gown during the evening gown round showcased the beauty of simplicity. The crowd's positive response spoke volumes about the impact of her refined and dazzling presence.
Erica Robin's journey from Karachi to Miss Universe Pakistan 2023 has been a source of inspiration and pride for the nation. Her achievements symbolize progress and hope for the future, setting the stage for more empowered and diverse representations from Pakistan on the international stage.
Share your thoughts in the comments section below and celebrate this historic moment for Pakistan!