Esra Bilgic, who plays the role of  Halime Sultan in the mega-hit Turkish serial Dirilis: Ertugrul, has amassed millions of her fans in Pakistan. The historical fiction series aired on state-owned channel PTV on the special directives of Prime Minister Imran Khan.
A large number of people also turned to YouTube to watch the Urdu dubbed version during the COVID-19 lockdown. Moreover, the show gained popularity in Pakistan as it supposedly highlights Islamic history and culture. In the show, Bilgic plays the leading role of being the wife of Ertugrul. This Turkish drama has been all the rage in Pakistan ever since it aired.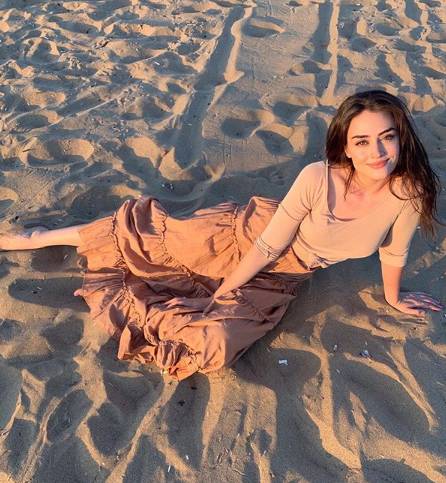 In addition to this, the stardom has left local brands racing to approach the glorified actress to shoot their products and services to fame. After becoming a brand ambassador for Qmobile, Bilgic joined one of the biggest Pakistan telecommunication network Jazz as its brand ambassador.
It has been quite a while since both the show and the actress have been making headlines. Not only in the local news but also on social media, for every possible reason. As well as her fans wishing for her to appear in the Pakistani productions.
Well, once again the gorgeous Turkish actress has effortlessly grabbed all our attention!
Esra Bilgic speaks Pakistani slang in the cutest way
In an Instagram video posted by the official page of Jazz Digital, the face of the Pakistan telecommunication network tries to speak some popular Pakistani slang phrases and tells us the Turkish version. With her first phrase being 'Gen 1 baat', Bilgic impresses us with her accurate pronunciation!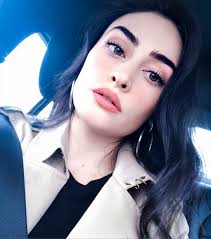 The next phrase she is asked to speak is 'Bohat ala', meaning awesome. Once again, she pulled it off! Oh, and the next one is our most used and favorite one! 'Kya scene hai?' and 'Scene on hai.' Moreover, she also enlightens us with the Turkish version of these phrases.
After this, she says our most frequently used phrase, 'Jo baat hai', and once again translates it in Turkish. The next ones are 'Jugaar', 'Aya teh cha gaya', and 'cheetah'. Well, if you see the video, you will see how much she enjoyed saying all these phrases.
Enjoy the video!
In the end, she says 'Duniya ko batado' and leaves us spellbound! Bilgic has effortlessly become the queen of Pakistan's heart. Moreover, her social media following increased to millions within days after the series aired in Pakistan. She is now the brand ambassador of Pakistani brands and what not!
As it appears, Jazz is putting some tremendous efforts to introduce Bilgic to some Pakistani things. In a previous video uploaded by Jazz, Bilgic tried some Pakistani dishes and loved Biryani.
What do you think of this story? Let us know in the comments section below.