Humaima Malick has been in the limelight recently for various reasons that weren't the most positive. However, not necessarily related to her entirely. The actor recently opened up about her abusive past relationship after Fatema Sohail came forward with her claims of an abusive marriage with actor Mohsin Abbas Haider.
However, this time around, Humaima's life has turned a new chapter with Akbar Dhedhi, a businessman she often posts pictures on Instagram with. The couple recently attended a star-studded wedding in Lahore and Humaima shared glimpses alongside her man.
Humaima Malik is engaged to Akbar Dhedhi, sources say.
Although both Humaima and Akbar haven't openly declared their engagement, the pictures are self-explanatory. This definitely comes as great news, as Humaima's pictures with her now fiance were really teasing everyone's imagination; many declared the couple secretly married.
She even posted her Umrah pictures this year's Ramadan with Akbar that gave a clear idea of him being her mahram. Furthermore, raising his chances of being her husband.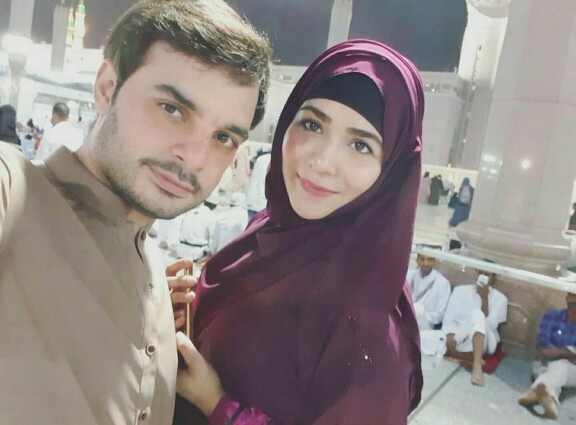 However, according to a source, it is confirmed that they are engaged and will be getting married soon. 
Finally, the cat is out of the bag and all speculations have been laid to rest. Humaima sure knows how to give a good tease to her fans as she posted several pictures with Akbar adding cutesy captions that did not give away exactly who the man was. It is also reported that Akbar was found stalking Humaima on her social and leaving adorable heartfelt comments. Now, this looks like a beautiful love story and we are glad Humaima found the one.
Her previous marriage to actor/director Shamoon Abbassi didn't last for too long and they went separate ways. Humaima's claims of a scarring relationship instantly pointed at Shamoon, who himself later cleared the air. It has been maintained that they both remain as good friends to this day.
Previously, Feroz Khan, Humaima's brother tied the knot and everyone raved about his cute wife. Now, he is a father to an adorable baby boy. The Malicks sure have another marriage ceremony to plan for and Humaima being the beauty she is, will make a gorgeous bride.
We wish Humaima and Akbar a lifetime of happiness and blissful togetherness for years to come. Amen!
Have anything to add to the story? Comment below!