Disclaimer*: The articles shared under 'Your Voice' section are sent to us by contributors and we neither confirm nor deny the authenticity of any facts stated below. Parhlo PInk will not be liable for any false, inaccurate, inappropriate or incomplete information presented on the website. Read our disclaimer.
I read an article here a couple of days ago about how a joint family system is bad and how it's not one's responsibility to take care of the parents after marriage. I would like to share my own story here as a reply to the article and also a lesson for everyone.
I got married 8 years ago. We used to live in a joint family; my parents, my brother with his wife and their two kids. The house was big enough for all of us. After a couple of months of marriage, my wife started asking me to move out of the house. She complained about everything like sharing the responsibility of cooking or taking care of my old parents with my bhabi. She started arguing with me all the time. She even asked her family to try to convince me.
After months of arguments and convincing, we finally moved out. She stopped me from meeting my parents because she thought they were brainwashing me against her. My wife has one brother and two sisters. My mother-in-law used to live with her son. My in-laws had some fight over property. The son refused to take care of the mother anymore.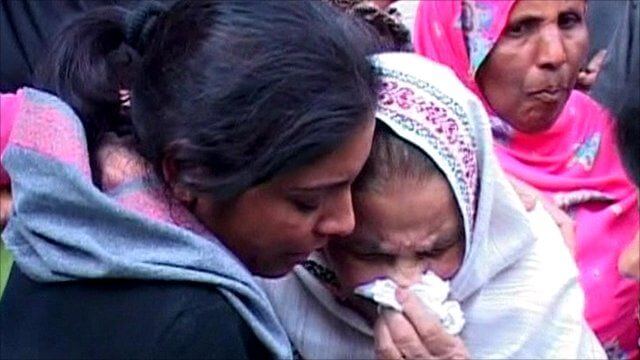 My mother-in-law didn't have any place to go because the other two daughters wouldn't take the responsibility. My wife brought her home. It's been 5 years that I am taking care of my mother-in-law. I take her to the hospital whenever she's not feeling good, pay all her medical bills, clothes, food and everything else.
In our two bedroom apartment, technically we are living in a joint family system and now my wife doesn't have any problems. I am taking care of my mother-in-law even though it's not my responsibility. My wife apologized to me for her ill behavior towards my parents. However now 8 years have passed away, and I regret not taking care of my own parents. I request everyone to take care of your parents, talk to your siblings because they are your family as well.
This guy's ode to people who are averse to joint family systems and are pertinent on living alone, away from their in-laws, shows that the human heart is very fragile and must be taken care of. We must not get selfish under tough circumstances and think about others, not just ourselves. The parents who have worked hard to raise their children all their lives, shouldn't be subjected to this harsh behavior.