Women today face more challenges than before in terms of stereotype and judgment. A decade or two before women were not expected to compete with men shoulder to shoulder. But today, a woman in every walk of life is "supposed" to be an all-rounder, it's not that women don't want to explore and break old stereotypes but every time they are following their passion, old strings strangle their feet and make them stumble on their face.
A woman who loves sports and has a passion to be an athlete would be judged if she has little or no knowledge of cooking or household work. This is just one example but the list goes on and on. We have a list of 5 inspirational women that you might not have heard about, these are not any celebrities whose good, bad, ugly everything is on the internet all the time.
Call them unsung heroes but these are power girls!
1. Tehreem Pasha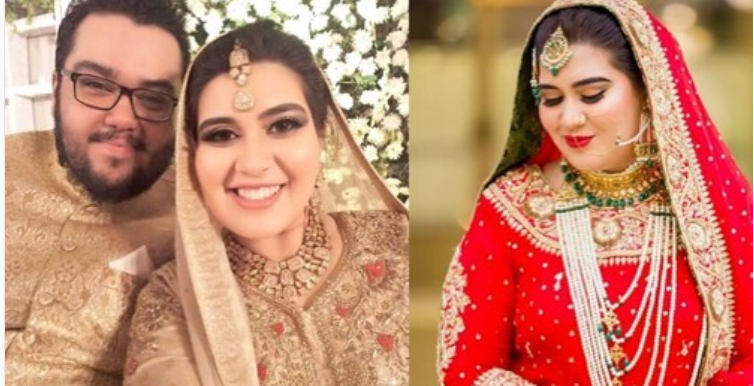 The pressure of rejection mounting over women when a family comes to see her is huge. These families make an individual uncomfortable in their own skin. All the other skills and talents of women are ignored when they are being judged on their weight and on the color of their skin.
But this one bride, she just challenged all of it and we can't get enough of her.. Women usually put themselves over these mammoth pressure of losing weight before their marriage so they may fit in their dream designers' bridal dress. Tehreem, on the other hand, didn't wish to please anyone, but herself!.
Tehreem almost broke the internet when she posted the pictures of her wedding proudly. The stereotype of women "in-shape" has ruined already a lot of lives. BUT! this woman clearly broke the stereotype with her beautiful pictures.
2. Farah Sadia Butt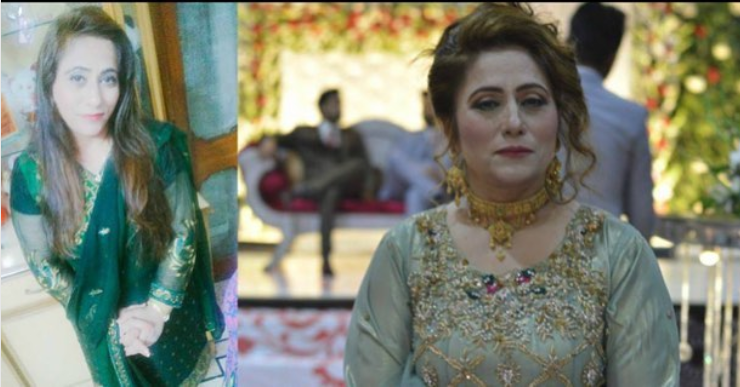 I was in 1st standard when my mother sent me to a tuition center where my cousin used to study. It wasn't a typical tuition center but, a house where a lady used to teach children. At first, I was a bit confused because of the new location and new people but as time passed, it became like a family. And finally, when I passed my 8th standard I left it after 8 years. In these 8 years, I learned a lot from my teacher. Her name is "Farah Saadia Butt". She belongs to a respected family. Her father was former MNA and well-known politician of our city. She was happily married and was blessed with 3 daughters. Life was all set until an accident struck that resulted in the death of her husband. After the death of her husband, she moved back from Lahore to her father's home. In order to support her parents, she started her career as a teacher in a local school. Due to hard work and dedication, she earned a lot of respect from the school management as well as from her colleagues. Later on, her father fell ill and passed away due to medical conditions now she had all the responsibility on her shoulders to support her mother and daughters. She started teaching in her home as well. Since there were no men in the house, she had to do all the work like bring food, groceries, deal with people and drop off her daughters at their institutions. She had one brother whom I never saw for once in 8 years. He sometimes used to call her but there was no help from that end not as far as I remember. Her one and only sister used to visit her every year because she used to live in a foreign country but, she was a caring sister.
3. Anamta Khan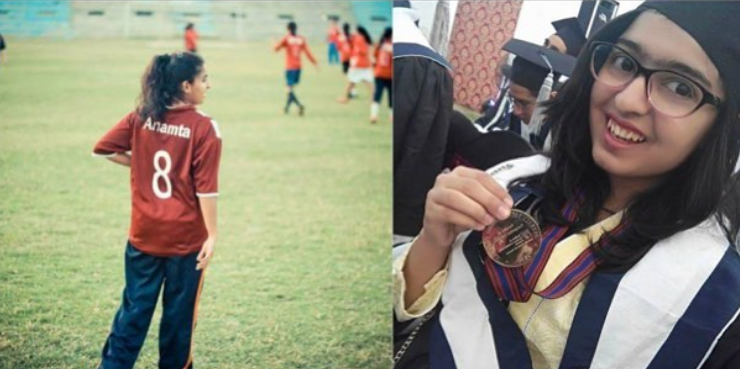 Meet Anamta Khan, a 25-year-old Game Development Lead at Sabaq – Multinet. She has developed games on mobile to Vive (VR) for young kids to adults and is still looking for bringing new technologies to Pakistan. She is a Gold Medalist from IBA on making a game as an FYP and ending up winning that. She's a gamer since childhood and loves all the platforms of gaming, either its mobile or PC. And not just this, she loves playing sports and has played national level football. With all that, she also has her own company for innovative games and apps (yes, you heard me right). It's a small company though but she and her company are working on innovative ideas and technologies. It seems like she has accomplished great things in life at a very young age, but everything has come with a lot of struggle. As a child, she has faced severe financial issues, faced days when the family didn't have even to eat, yet her parents still sent her and her siblings to top schools so they would never have to see these days again. Anamta had to change 3 buses to reach the university and was always in so much budget that she couldn't even take chinchi and to reach faster because that cost Rs. 5 more and she couldn't afford it. Despite her struggles, she didn't change her motive to become a game developer and work on innovative things, she worked hard, got 100% scholarship at IBA and is now working as a lead and an entrepreneur. She also believes in women empowerment and wants to work on that in the future.
4. Anoosh Masood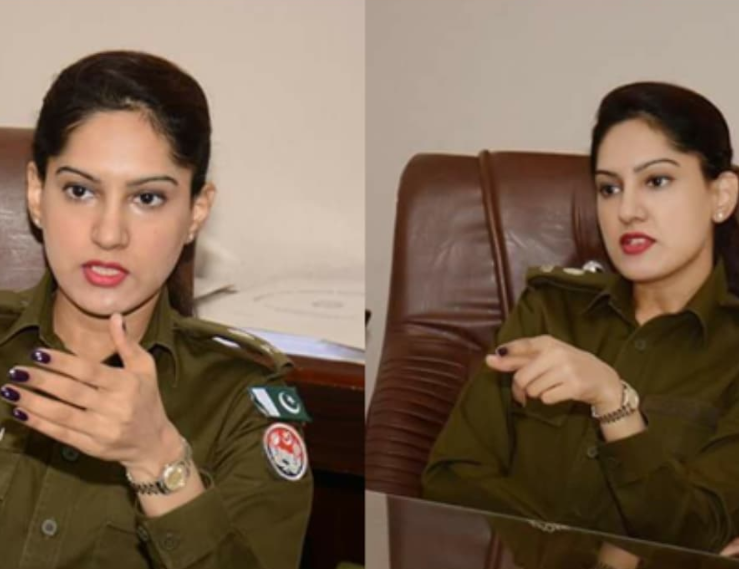 Anoosh Masood is the first female to be ASP (Assistant superintendent of police) of KP after Sonia Shamroz. Both of these females were recruited through CSS (central superior services). Anoosh chose Police department by her choice. Anoosh is a doctor by profession. She did her MBBS after which she gave exams for CSS. Anoosh Maqsood had success in exams and was appointed in the Police service. Anoosh Maqsood has been the talk of the town. She very boldly claims that after the appointment of educated police officers the "Thana culture" has been vanished and things are now moving towards digitalization. Last year around October in Muharram, Anoosh was inspecting every area in Lahore. In her Interview with media, she assured people that she has assured that there's foolproof security.
5. Parveen Saeed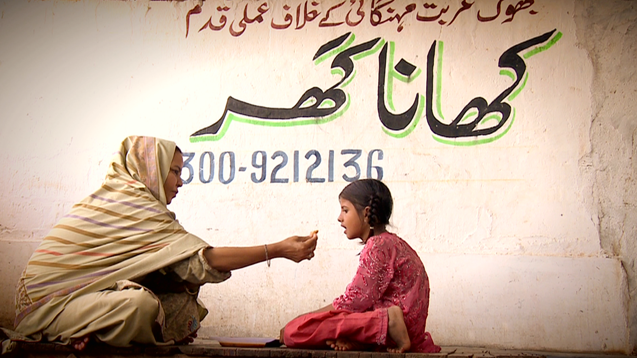 Parveen Saeed, founder of Khaana Ghar. They feed people by providing full meals in just 3 rupees. Almost 300 people are being fed on daily basis at Khana Ghar. Which is located at Khuda ki Basti (Surjani Town)
6. Samina Baig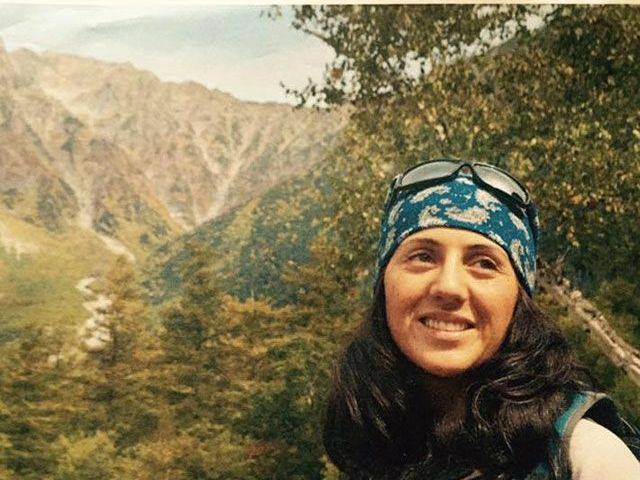 Samina Baig has become the National Goodwill ambassador of United Nations Development in Pakistan.
All these women aren't celebrities. These are heroes of all common women. Women who face the daily situations like any commoner, buying groceries, raising kids on their own, earning to feed their family. Do you people have anything to add in the list of these women? Comment below to let us know.