One of the most scandalous relationships of Pakistan's entertainment industry, between Sadaf Kanwal and Shehroz Sabzwari, is taking another turn. As per rumors, the couple is getting married later today.
Shehroz Sabzwari was previously married to ex-VJ and prominent Pakistani model/actress Syra Yousuf. Syra and Shehroz had been married for a while. The couple had one daughter together.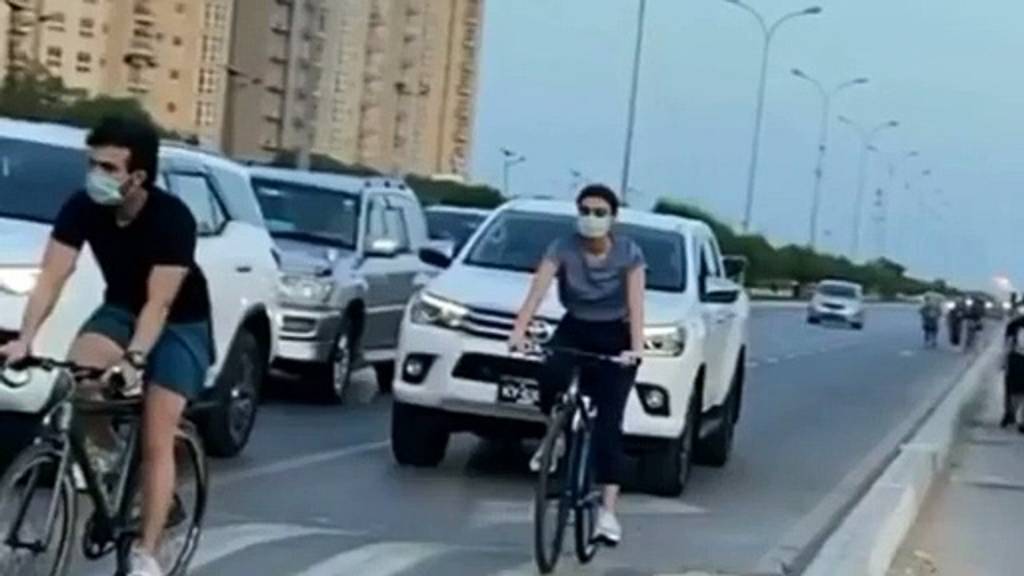 Some time back, Syra Yousuf exposed Shehroz Sabzwari for cheating on her with model Sadaf Kanwal. Since then, the relationship between both of them had hit rock bottom. All that lead to was Syra Yousuf filing for divorce.
Moreover, Pakistanis had been enraged by the news and many called for the cancellation culture against Shehroz Sabzwari as well. Shehroz and Sadaf were last spotted in public during a bike stroll in Karachi's DHA.
Today, the latest news to hit the internet is that Sadaf Kanwal and Shehroz Sabzwari are tying the knot. After immense criticism from the public on their relationship, the duo is likely to get into a nikkah.
Even now, people are targetting them for wronging Syra Yousuf. Many have been pointing out how a 'cheater' and a 'homewrecker' are indeed perfect for each other.
'Homewrecker' and 'cheater'
So Sadaf Kanwal and Shehroz Sabzwari are reportedly having their Nikkah today. A cheater and a home wrecker make a beautiful couple. Freaking a******* deserve each other! Good riddance, Syra!

— Ifrah Maskan (@ifrahmaskan) May 31, 2020
Maybe the relationship between Syra and Shehroz was not to last. Maybe this was destined. Many are of the opinion that Shehroz did the right thing if he did not love his wife anymore. Others say that they do not believe in love after what happened between Syra and Shehroz.
Just saw this post on fb that Sadaf Kanwal and Shehroz are getting nikkahfied today if it's real then 2020 cannot be more shitttt

— Z (@tweetyftw0) May 31, 2020
However, the fact of the matter is that Sadaf Kanwal and Shehroz Sabzwari are in a relationship and they will make it more concrete by getting married. Moreover, it has only been 6 months since the separation between Shehroz and Syra. Many believe that had Shehroz really wanted to marry Sadaf, he should have waited for long. But why?
What do you think about this story? Let us know in the comments below.