Just as the world found out, Shehroz Sabzwari and Sadaf Kanwal got married yesterday. Not exactly yesterday, but the news was let loose for social media then. As per the understanding, the ceremony took place one month back. The controversial couple finally tied the knot after a lot of social malice.
The internet remains divided on whether Sadaf Kanwal was right in marrying Shehroz. People have all sorts of opinions on the new couple and the way they got here. Shehroz Sabzwari was previously married to VJ and model Syra Yousuf. The couple has a daughter together.
One opinion out of all is sparking the most controversy in this new marriage. When the initial rumors of Sadaf Kanwal and Shehroz's relationship leaked, Shehroz reached out to the public with a video message. In that particular message, Shehroz made a claim that is now coming back to bite him.
Moreover, Shehroz had said that he and Sadaf Kanwal considered friends and social media users even recall him saying that Sadaf was his 'sister'. Since the news of their marriage broke, people have been pointing the 'sister' bit from his statement out, as mentioned in the reactions below.
After the news of their marriage was confirmed, the internet has come back with a revenge. People were already unhappy with Shehroz's actions, now they are reminding of the things he said through hilarious memes.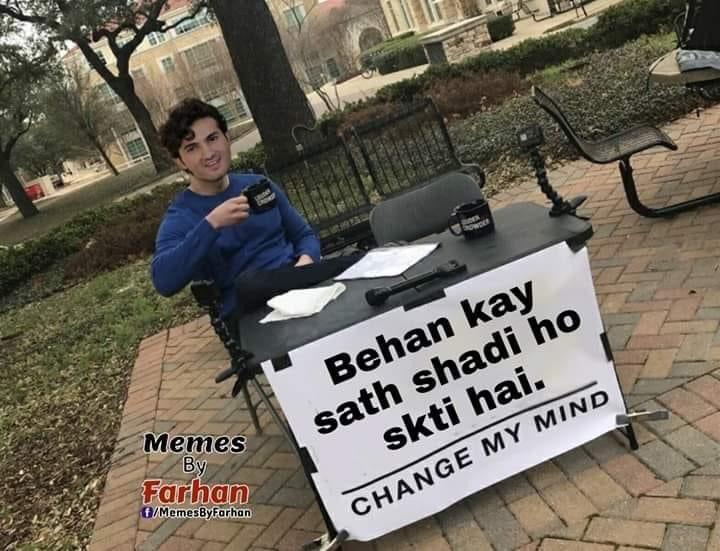 He said Sadaf is like my sister ??

— Sherry (@CherieDamour_) June 1, 2020
B/c they denied allegations earlier and Shahroz called sadaf her sister. Man is spineless. Also he made a video asking people to apologize sadaf for fake allegations

— K. (@Kaaf_hay_) May 31, 2020
the public outrage on Sharoze and Sadaf's wedding is more about the fact that he said they're just friends and that she's like a sister to him.
Then got married a few months later.. that's some fucked up shit pic.twitter.com/XxmH3FTdkv

— baby blue (@probablyawake_) June 1, 2020
That is funny cause he called Sadaf sister though ? https://t.co/xYobX8grGz

— That Asad though (@asadhussain1512) June 1, 2020
People be marrying their cousins whom they considered their sisters since forever but still bashing Shehroz for the dialogue, 'Sadaf to meri behno jesi hy'.

— Zaynub (@HeyDontFrown) June 1, 2020
Couldn't care less about Sheroz, just think that his rant about how Sadaf is like his sister was unnecessary given the situation ?

— Kamila Ansari (@KamilaAnsari94) June 1, 2020
All said and done, people have also been asking others to not opine on the issue too much. Many believe that Sadaf and Shehroz should be ignored, with the policy of 'live and let live'. But when the internet speaks, the whole world hears. Moreover, Pakistanis are in absolute love with how Syra Yousuf handled the situation.