Isn't it always when we see a cute baby, we say, "Yaar, isko ads mein daaldo". Right? However, starting modeling at a young age is great fun and can bring in some additional funds which are usually used towards the child's education (well, most of the times). In Pakistan, a few parents choose to enroll their child at an agency for this purpose and to expose their child's potential.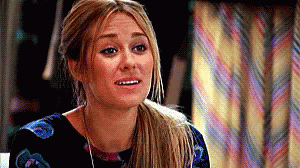 Well, if you're among those people who adore child models, then I'm sure you're going to love Miah Dhanani. 
She's a 4-year-old Pakistani girl raised in the state of Orlando, Florida. Miah loves enjoying time with her family, is a chocoholic 4yrs and loves the color pink. On and you know what else? She loves twinning with Ariana Grande!
Miah loves to dress up and pose in front of the camera. Yes, she's an absoluteee DIVA! You know, Miah also has an Instagram account that is full of her cute photos!
Here are just a few and trust me, you won't be able to resist yourself from saying 'AWWWW'.
Miah with her beautiful Mommy. We totally know where she got her looks from. <3
Check out those CURLS and those button like eyes! Masha'Allah <3
Oh my my my!
1, 2, 3, POSE!
And you know what?
Miah has already been featured in more than 20 magazines and has modeled for more than 25+ brands and commercials. Also, she recently walked the ramp of New York Fashion Week and that too, for a noble cause.
In an interview, Miah desired her wish to walk the biggest ramp in the world and to work with her favorite Bollywood star, Salman  Khan.
If can't have enough of this cutie, check out her Instagram page and you'd want to hit the follow button!