The years 2017 and 2018 have been very eventful and where tons of Pakistani celebrities tied the knot and started a new beginning with their beloved spouses. Among them is our most favorite couple Zara Noor and Asad Siddiqui who married last year, and they're wedding created much hype on the internet! Remember how Zara wore black and broke all stereotypes?
The adorable duo, Zara Noor Abbas and Asad Siddiqi recently celebrated their 1st wedding anniversary with their close friends and family. Known for their amazing talent and well, adorable Instagram accounts where the duo keeps their fans updated on their lives is loved by all! The pictures of the lovebirds celebrating their 1st anniversary went viral instantly and we couldn't help our hearts! Have a look!
They look adorable! Oh, we love the white color theme!! <3
The adorable lovebirds with the gorgeous Maya Ali!
The couple! <3
Masha'Allah! Love the smiles!
However, this one picture gained a lot of traction!
However, there can't be a single celebrity picture that hasn't been bombarded with negative comments and utmost hate… Check out these comments. People have no chill, literally…
People have been constantly criticizing Iqra Aziz for her height and guys, this is totally unacceptable…
Hate ki duniya…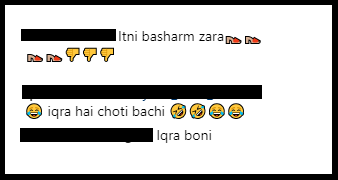 Astaghz.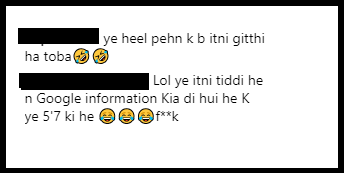 Ziada hogaya…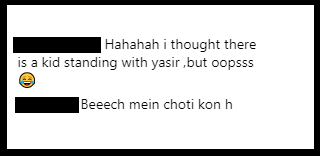 The trend of trolling people has become pretty common nowadays and it's not our celebrities who're trolled regularly but other social media users, too. These trolls have no idea how hurtful their actions can be and once can actually end up taking their life because of the constant internet trolling. It is high time we look upon our actions and let people live the way they want to.
The one question that pops up here is how do trolling and defaming someone else makes you a good human? Let's take a moment to think before we act. Let's not try to hurt others with our words.