One gorgeous celebrity couple of Pakistan's entertainment industry, Aima Baig and Shahbaz Shigri showed their adorable chemistry in a recent dreamy photoshoot. The couple, who got engaged earlier this year, looks nothing less than royalty in their photoshoot as bride and groom.
For a long time, fans had been seeing the two public figures together on many occasions. They were curious to know the relationship status of Baig and Shigri. From cozy getaways to lovey-dovey pictures, the two never failed to make hearts melt and fans were dying to know if they were dating or not.
In fact, so many rumors circulated on social media of the two of them dating. However, none of them responded to any of the rumors until last year when the Chan Ve singer opened up about her love life at a morning show appearance and confirmed her relationship with Shigri.
Baig and Shigri, who got engaged at a private ceremony earlier in March this year, paired up for a bridal Campaign recently for 'Khat-e-Ish' by Mina Kashif.
Let's have a look at the glamorous photoshoot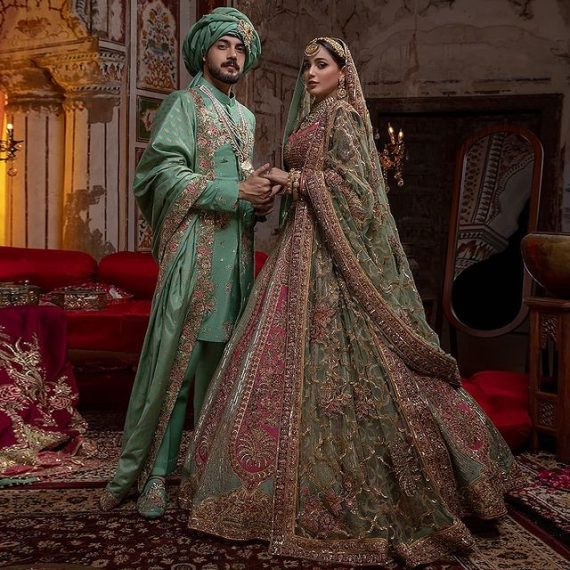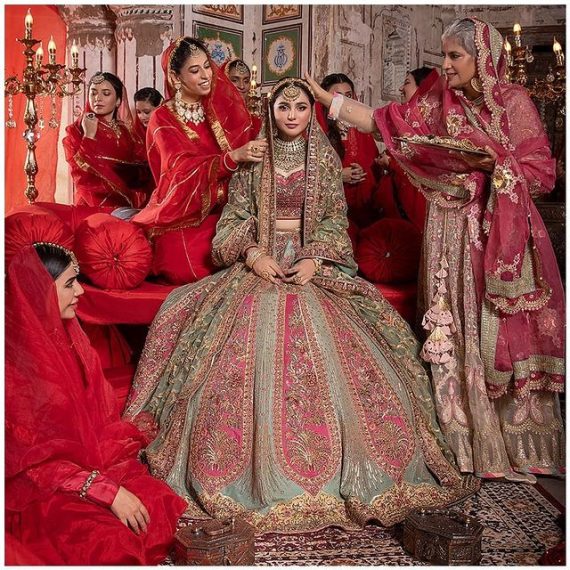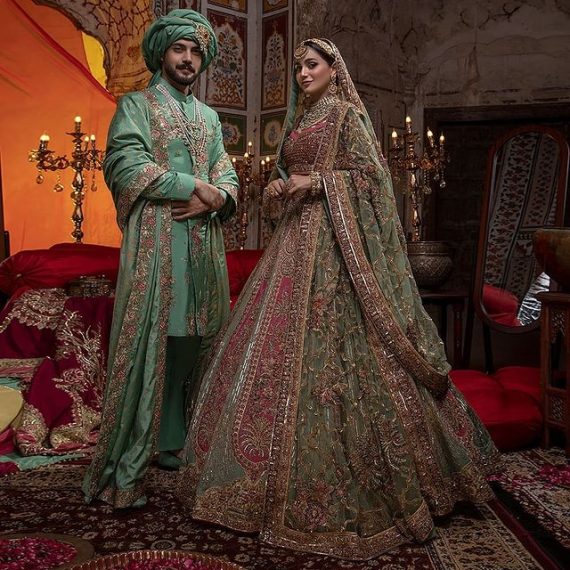 Just look at how perfect the two look together! Exhibiting tradition and grace, the couple can be seen in all their glory, looking totally and utterly in love.
In a recent interview, the couple spilled the beans on their relationship and future plans.
Talking about how they met each other, Shigri revealed that he met Baig after wrapping up the movie Paray Hut Love. On the other hand, Baig shared that she met the young director while working on Balma Bhagora. Shigri was the producer for the track.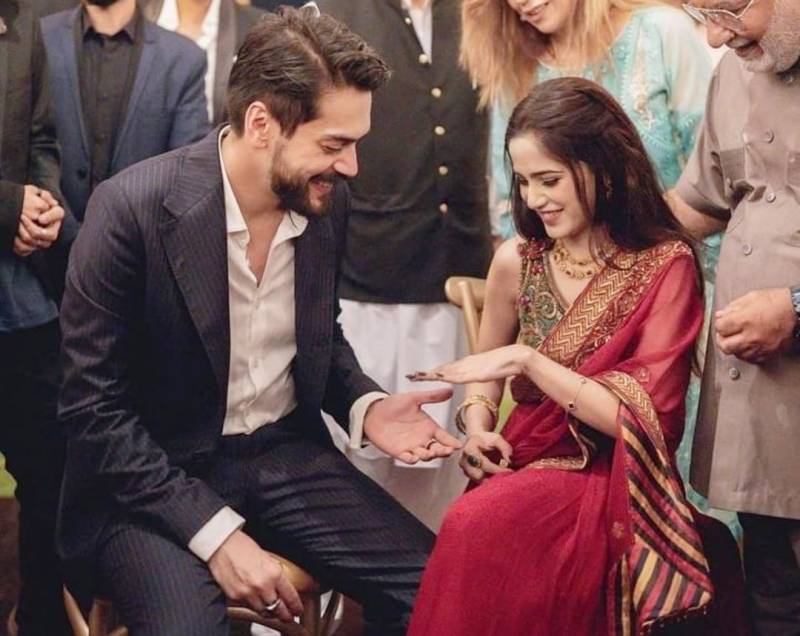 The Ballay Ballay singer recalled that they had good vibes, and instantly clicked. As they touched on the topic of marriage, Baig said that they plan on marrying soon. "Yes, soon, she said it, whatever Aima will say, I will say that," Shigri affirmed. "Soon, soon like very soon, we have plans to get married."
"Soon InshaAllah, because if we have gotten engaged then surely we are planning to marry soon," added Baig. Well, looks like one of the leading singers of Pakistan is soon to begin the new chapter of her life with the love of her life.
With that being said, we cannot wait for them to drop the big news of getting hitched. We would totally love that! Until then we wish the couple all the happiness and best wishes for their future.
What do you think of this story? Let us know in the comments section below.