We all are aware of how beautiful our country is, whether it's the stunning Hunza Valley, Skardu or Lake Saif-ul-Malook, they all can very easily take our breaths away! In fact, top vloggers of the world like Mark Weins are visiting Pakistan because now they're aware that our country isn't what the Western media portrays it to be like. Pakistan is the home of humble people and some phenomenal food! Yeah, we might have some flaws too but c'mon, doesn't every country has its pros and cons?
Recently, two Italian women Laura and Dara took a trip to Peshawar on Thursday and fell in love with the city! They really enjoyed their time and visited various historical and cultural spots where they finally realized that they are absolutely enchanted by the beauty and people. Cool right?
The two tried everything they could in Peshawar varying from food, cultural jewelry, and accessories as well as visiting various ancient structures. They also loved how the people of Peshawar were so welcoming and hospitable. They really liked the fact that they were presented with the traditional green tea and dried nuts whenever they were with a local.
Laura and Dara loved their trip to Pakistan and they believe that peace has returned to our country, the two stated that they will certainly go home and share their experience with their loved ones!
Here are a few pictures from their trip…
Look at all the chooriyaan!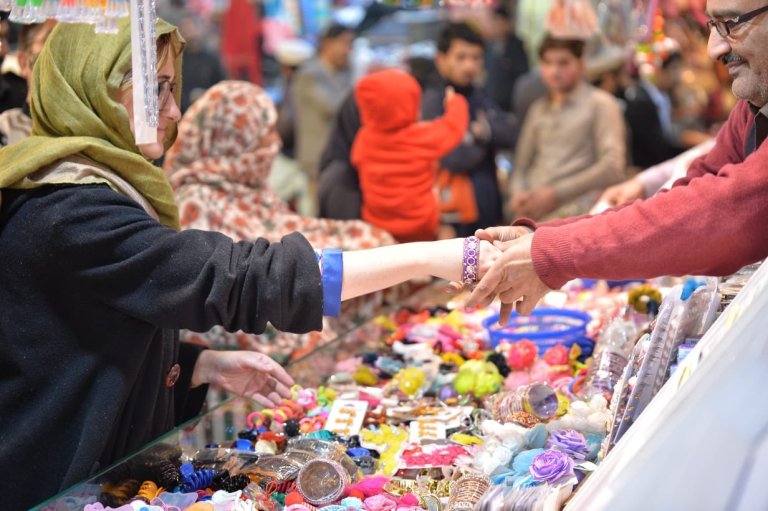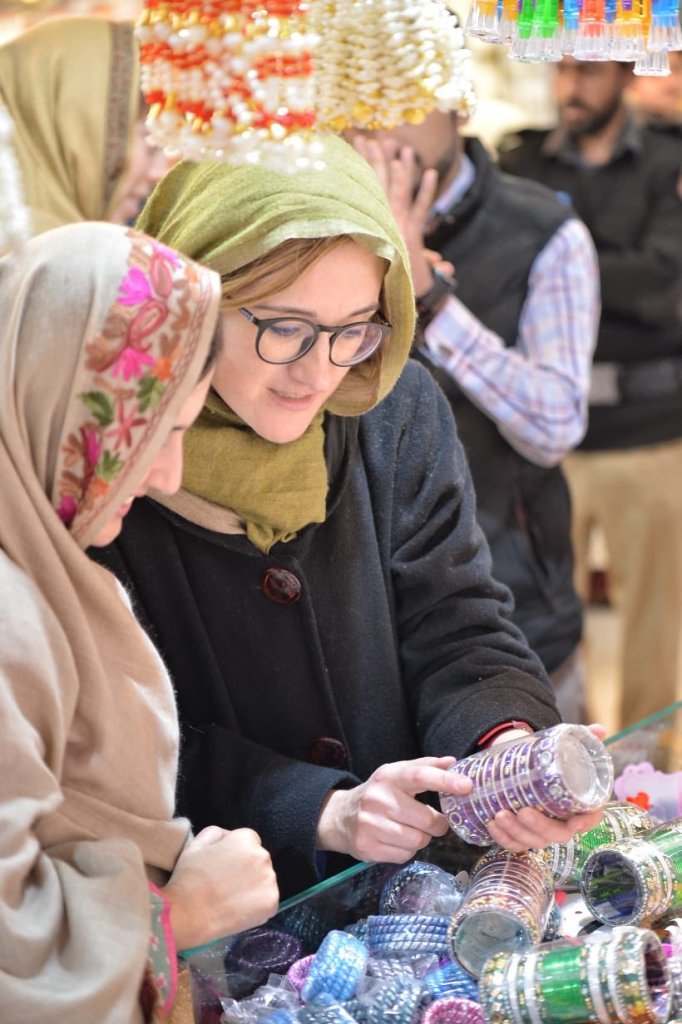 Isn't this pretty?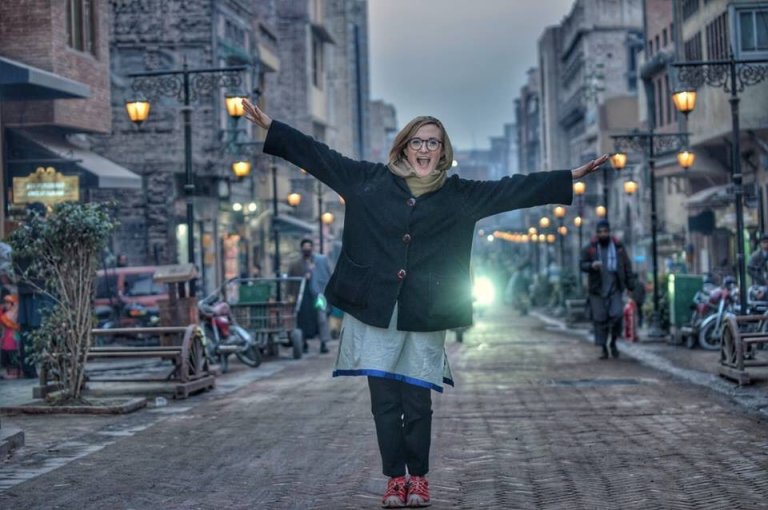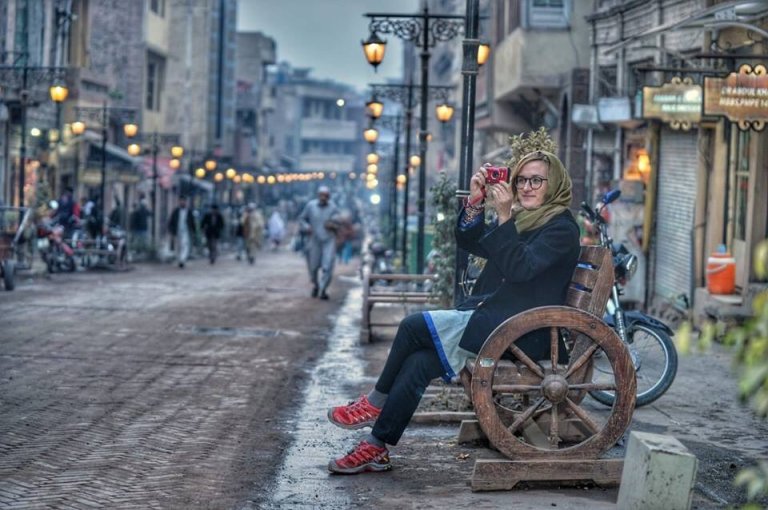 And that rickshaw pose is top notch!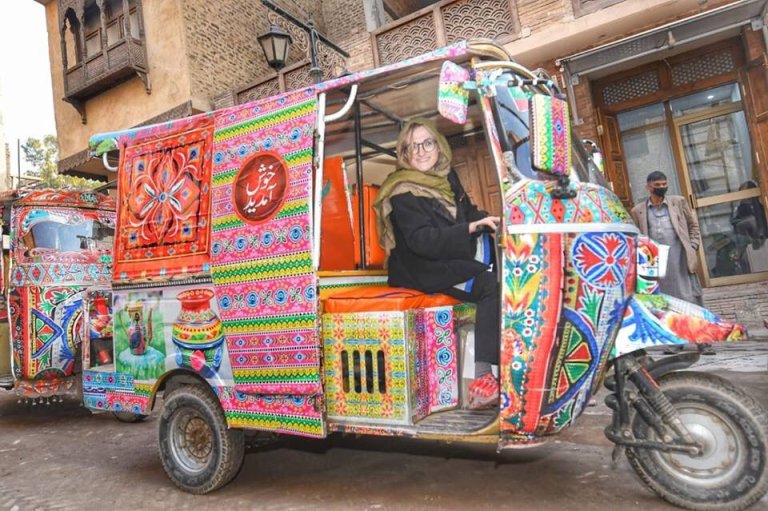 Colorful no?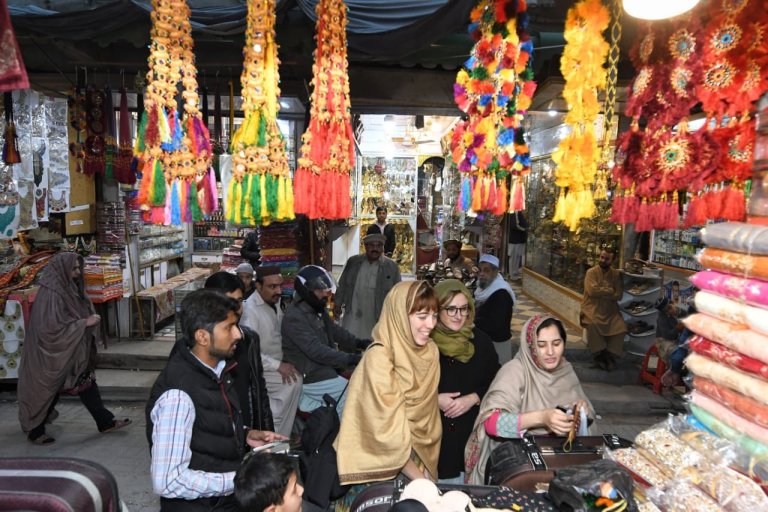 Here are a few more pictures from their trip!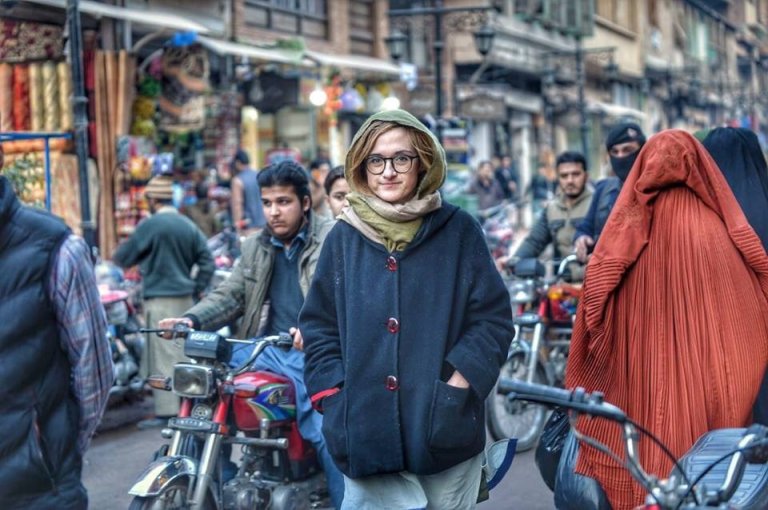 So, what do you think about this? Isn't this amazing? These two Italian women have proved that there's a lot more to Pakistan than just poverty, pollution and crime. Pakistan has a beauty that's worth anyone's trip. We suggest you plan your next trip to be in Pakistan guys! You just might get surprised by heaven on earth.