The Pakistani entertainment industry is filled with amazing talent and inspiring celebrities. From educated lawyers like Mawra Hocane to CSS-qualified Hamza Ali Abbasi and artists like Naimal Khawar the entertainment industry. One of the most known idols of the Pakistani entertainment industry is Mehwish Hayat.
However, it happens more than often that celebrities are also becoming a victim of social media bullying and trolling. From commenting on their dressing sense of their daily routine lives. Although such things can be hurtful and distressing, the public never shy away from being incessantly rude.
Hayat handles a troll in the most classy way
Hayat is the most loved and admired Pakistani celebrities of Pakistan. She has also won one of the most prestigious and noble awards of Pakistan, Tamgh-e-Imtiaz. She is a loving and graceful actress who is always inspiring and winning hearts of her fans.
Kaash aap k parents ne aap ko thori tameez sikhaayi hoti, to aaj aap ko bhi manners ka pata hota

— Mehwish Hayat TI (@MehwishHayat) July 11, 2020
The same thing happened with Hayat, when she shared an interesting insight about polio eradication and got trolled for it. However, many stars don't bother much about these trolls; Hayat took this opportunity to set her troll straight! And the reply was savage.
Hayat is 'beauty with brains'
Moreover, this beautiful Queen won our hearts again by replying like a true Queen. She proved that a little bit hate can not stop her from a good and noble cause. She also is open and vocal about other humanitarian issues. And recently, even called out Priyanka Chopra of her faux-humanitarian, after she used indecent comments for the atrocities in Kashmir.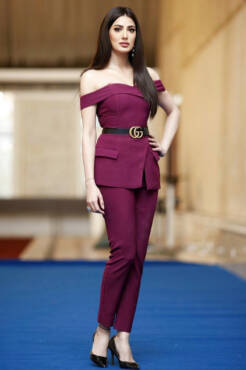 We applaud her strength and bravery. This isn't the first time Hayat is winning the hearts of every Pakistani. She is also a goodwill ambassador for the rights of girls. More than often we see her discussing human rights and we hope that this talented beauty is always praised for her hard work and amazing talent.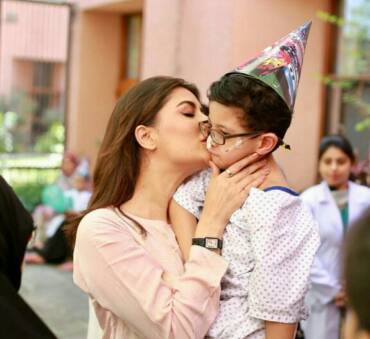 To conclude, we are extremely proud of this Tamgha-e-Imtiaz honorary, Hayat, and her determination to eliminate diseases like polio from Pakistan.  We urge parents to take the health of their children very seriously. It is important to know about the different preventive measures and the symptoms of every disease.
Above all, we also hope that people can let go of trivial matters and also stop with body shaming and trolling celebrities on social media and even in real life. We never know what is going within one's mind; and depression is one of the most prevalent mental illnesses to date. We wish a lot more strength to Hayat for her courage and kindness.
What do you think of the story? Tell us in the comments section below.