Aaminah Haq – one of the few names of the leading female supermodels in Pakistan who changed the dynamics of the fashion/modeling industry. Working with the likes of Vaneeza Ahmed, Iman Ali and various other notable names, Aaminah Haq managed to shine.
From appearing next to Fakhir in the memorable Maahi Ve to starring in Pakistan television's breakthrough shows such as Mehndi and Chaandni Raatain, Aaminah Haq indeed had a great career while she was doing what she is best at.
In 2009, Aaminah Haq tied the knot with fashion designer Ammar Bilal
(We are still unable to comprehend what #HappilyDivorced means because no one knew the two ended their marriage…)
After her marriage, the supermodel took a break from her work but continued making appearances at the entertainment events.
However, the Social Media and her Fans Forgot About her and this Recent Picture is a Proof of it
The former supermodel posted a full-length picture of herself (after quite a while) on her Instagram account.
With the reaction of people, safe to say, many recalled Aaminah Haq has a toned, well-maintained supermodel and this version of her shocked many.
Body Shame At its Finest
Disgusting!
The Instagram Followers, However, Just Loved her Even More!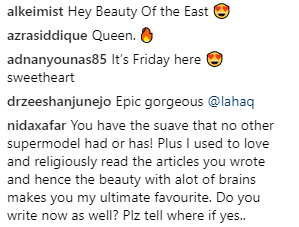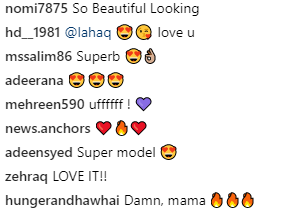 This Isn't Something Different – Just the Part of Ageing!
But indeed, it is good to see Aaminah Haq!
Aaminah Haq is currently in the United States and she has been there for a while. If she does come to Pakistan anytime soon, many would target her and mock for the natural process of aging.
Stay beautiful, Aaminah!