Sushant Singh Rajput's sudden death is a terrible ordeal, one which will take a long time to settle. While fans and friends are shocked by the young actor's demise. His ex-lady love Ankita Lokhande has since been in a state of shock unable to believe that Sushant has truly passed away.
Indian rising star Sushant Singh Rajput was found dead at his home in Mumbai on Sunday. Police confirmed he committed suicide, local media reports. He was 34.
Ever since the news broke Indian film fraternity have come out to offer their condolences to the grieving family and share their precious memories with the fine actor.
The couple dated for 6 years
In between all, one person who has been truly affected by Sushant's death is actress Ankita Lokhande.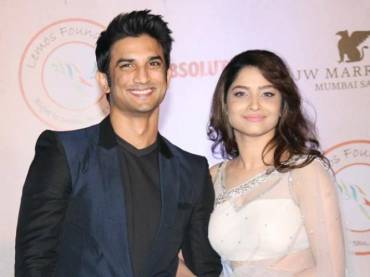 Ankita was in a relationship with her then co-star Sushant from 2010 to 2016. According to reports, the actor was under medication for depression. Ankita is known to be devastated after hearing this news and is crying inconsolably.
While participating in a dance reality show, Sushant proposed to Ankita in filmy style. He admitted that he finally gathered the courage to propose marriage to her and went down on his knees to do that.
Watch how Sushant proposed to Ankita
Ankita was later pictured visiting the Mumbai residence of Sushant Singh Rajput on Tuesday, a day after his funeral. She has also refrained from sharing on social media after Sushant's death.
Sushant Singh Rajput's death has provoked a massive backlash against Bollywood, which has been accused of hypocrisy and also of shutting him out despite the success of his 2019 film Chhichhore and others. Though the reason behind Sushant's death remains unknown all one can hope is that his family finds please in these testing times.
What do you think of this story? Let us know in the comments section below.