Disclaimer*: The articles shared under 'Your Voice' section are sent to us by contributors and we neither confirm nor deny the authenticity of any facts stated below. Parhlo PInk will not be liable for any false, inaccurate, inappropriate or incomplete information presented on the website. Read our disclaimer.
Meet the girl who is taking a social impact onto a whole new level.
United Nations, Research Paper, Pakistan's Water Crisis: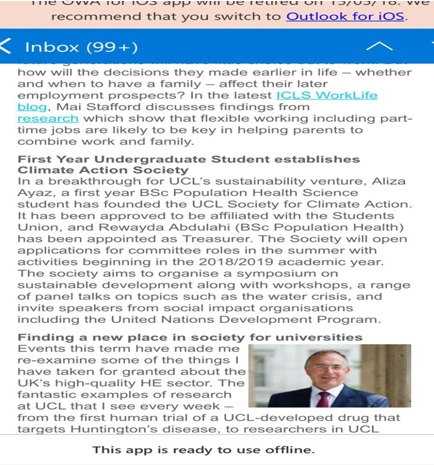 At just 17, Aliza published a paper on Pakistan's water crisis due to climate change which was accepted by the United Nations Development Program (UNDP) in Pakistan. She was invited to present this UNDP accepted paper at the Centre for Climate Research and Development CCRD, COMSATS Institute of Information Technology, Islamabad.
 Climate Action Society, London, UK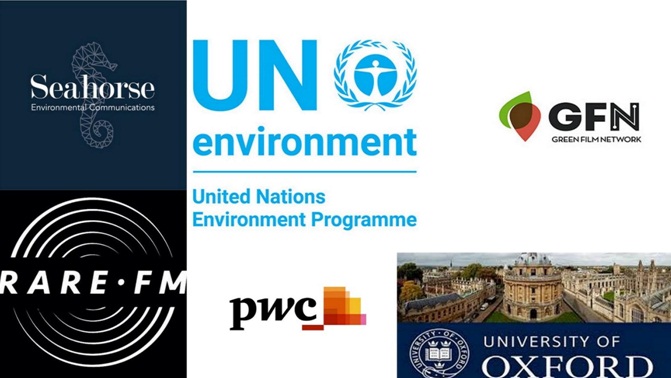 Currently, in university in the UK, Aliza has created a movement dedicated to climate action. As the first Pakistani to create her own society affiliated with the Students Union and the University of London, she has been praised by the University Provost Michael Arthur for launching the Climate Action Society as a sustainability drive and transition to clean energy at one of the largest universities in London. She has successfully finalized collaboration deals with top-notch companies and non-profit organizations to take the climate action cause to a more practical level.
The Climate Action Society forum discussion series exposes early-stage doctoral students to different approaches to environmental research and engages late-stage doctoral students and postdoctoral scholars in the discussion about how personal and academic world-views influence research questions and design. It provides students and postdoctoral scholars an opportunity to present their research in a novel interdisciplinary space.
Students from all academic disciplines with a common interest in climate action can look forward to events, socials, volunteering opportunities, internships, research skills sessions, careers event, as well as discussion forums. At an undergraduate level, this society especially cultivates the ideology of connecting your unique degree programme to climate action, rather than allowing your courses to sit excluded of what you study.
Aliza plans to host lectures, roundtables and possibly formal dinners with a variety of speakers including senior diplomats, distinguished professors, and think tanks among others. She says "our passionate interest in this cause will see us collaborating with like-minded people to make this society a huge success in the fight against climate change. Action begins at a local level, and we want this society to be recognized of the way it can revolutionize young minds and drive people to engage their creative geniuses with climate reality."
The flagship event is due to be held in October 2018 and expects attendees from a multitude of companies such as Selfridges, Green Alliance, the London Chinese Association  PakWheels, KPMG, and Uber. This groundbreaking conference titled "Sustainable businesses and Climate Action" will include the representative from over 50 local student clubs and societies and 12 international organisations representing science, media, religion, politics, entertainment, education, business, environmentalism, and civil society, and will be a collaboration with the student powerhouse UCL Business Society. Aliza says that "their charge will be to diagnose why, in the face of stronger science, the population has been so slow to act on the issue of climate change. More importantly, they will make recommendations about how to get things moving while there is still time to affect how climate change unfolds."
Rewayda Abdulahi, treasurer of the Climate Action Society says "Here, in this society, a student's coursework does matter, and it would be naïve to think it cannot be integrated with sustainability measures. Students can grow out of their comfort zones to explore horizons of climate reality- something we interact with on a day to day basis."
Radio Jockey on RARE FM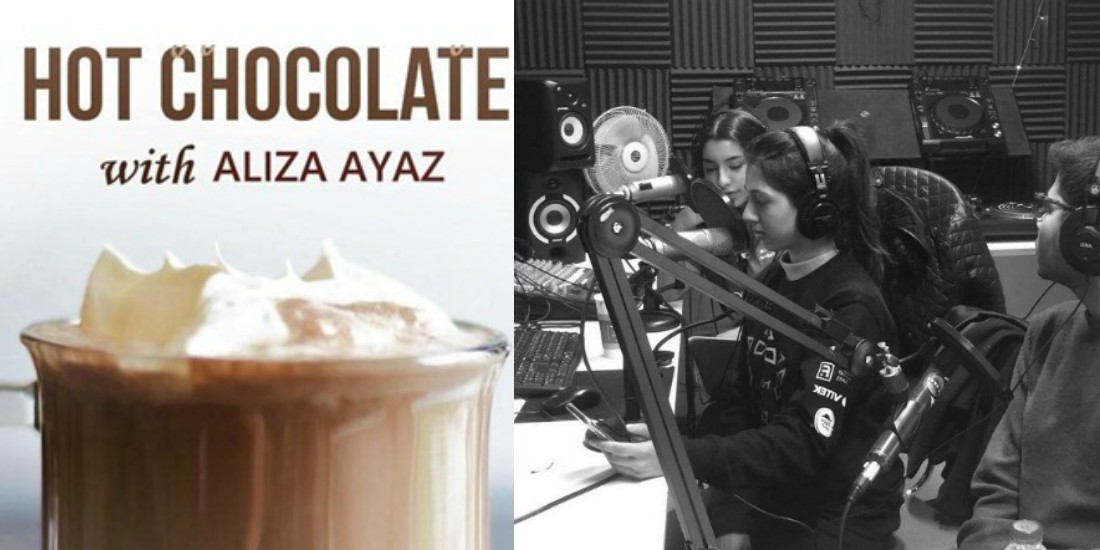 Aliza also scored her very own radio show as a breakfast broadcast on RARE FM. She used her radio show "Hot Chocolate with Aliza Ayaz" to talk about important world issues such as the Syrian refugee crisis and highlighting impending social and environmental crises besides inviting guest speakers and playing trending tunes.
UCL Q-Step Society and Nuffield Organisation
Aliza is currently enrolled in a Q-Step course by the Nuffield Organisation to foster skills in data science. She is working on a community profit project idea with a class fellow to promote the use of statistical, course-based knowledge to develop skills in data visualization and causal analysis in providing training opportunities for UCL students in coordination with the Nuffield Foundation, including providing data analysis skills for Camden's Hospitality Drive in London and has been commended by the High Commission of Pakistan, London.
UCL Pakistan Society
Through the Pakistan Society at her university, besides assisting in the organization of term events, she independently hosted a talk on "Climate Change and Pakistan's water crisis" with 3 key speakers from the University of Oxford.
UCL Afghan Society
In view of the minute representation of Afghan culture given Afghanistan's history of war and disorder, she worked as the Advertising and Promotions Officer for the Afghan Society, responsible for marketing the society's events based on protecting Afghan heritage and revitalizing Afghan culture.
Acting and Feature Film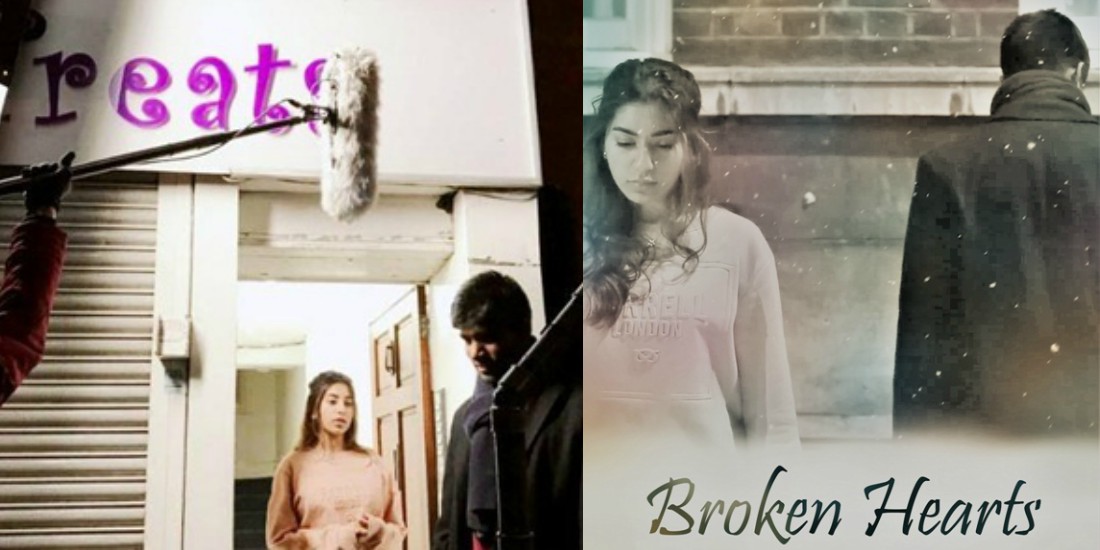 Having lived most of her life abroad, Aliza finished high school in Karachi and feels she has always been a Pakistan represent. As a keen debater who was part of the winning team at Harvard Model United Nations, 2017, Aliza is a global ambassador of Pakistan.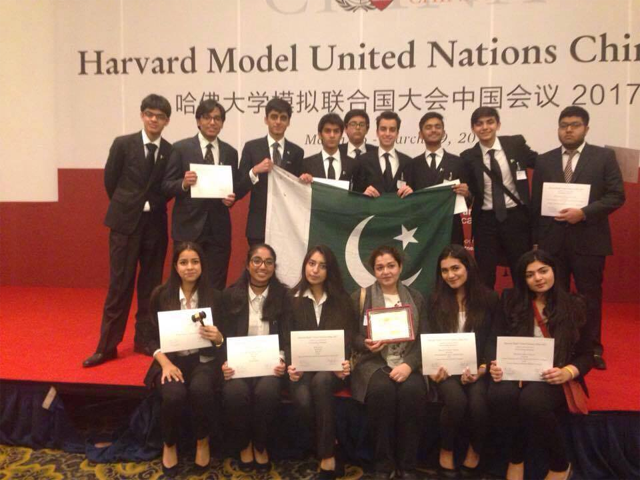 Aliza Ayaz shared her success story in these words.
"Yes, the road to better the lives of citizens in lesser developed states around the world is long and rocky but that shouldn't stop anyone from making whatever impact possible through whatever method they wish. I really want to assimilate my education"
"I am so lucky and grateful to have motivating and inspirational people as my parents whose hard work only encourages me to make use of the quality education I am privileged to receive. The knowledge and experiences that come with different people and in places all around the world have crystallized a sense of purpose in me. It's all about investing; Pakistan and its people need us."
More power to you girl!