After saying yes to German vlogger Christian Betzmann, actress and beautician Zoya Nasir became the latest celebrity to be engaged. But looks like the two are soon to tie the knot as their friends just threw them a surprise dholki!
The love birds took to their respective Instagram handles to share their engagement news in Feb. Nasir has been making waves in the Pakistan showbiz industry where she broke in only last year but has managed to garner ample praises for herself. She had been dating Betzmann for a good while but now, the couple is officially engaged.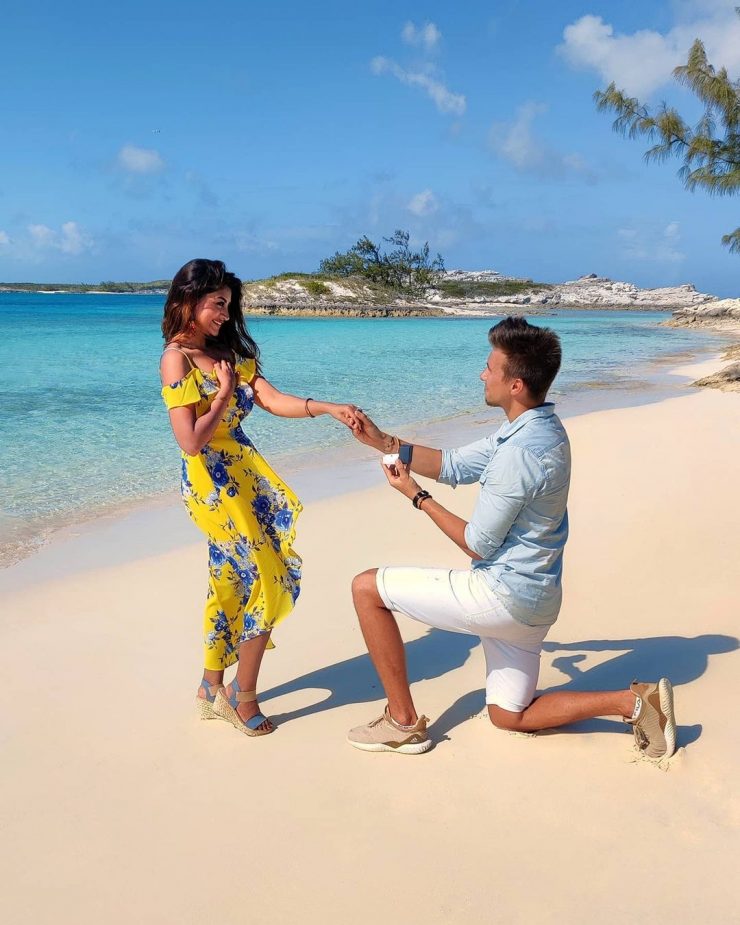 Taking to their respective Instagram, the love birds shared pictures from the heartwarming moment which showed the vlogger down on one knee, ring in hand, to pop the question.
As of late, their best friend and YouTuber Shahveer Jafry had only one day to plan a surprise dholki for them and as it appears, he nailed it! Amidst Ramadan, Jafry arranged a surprise dholki event for the couple at his place. Interestingly, he had mannequins with the face masks of their parents. The surprise event was attended by close friends of Nasir and Betzmann.
A glimpse into Zoya Nasir & Christian Betzmann's surprise dholki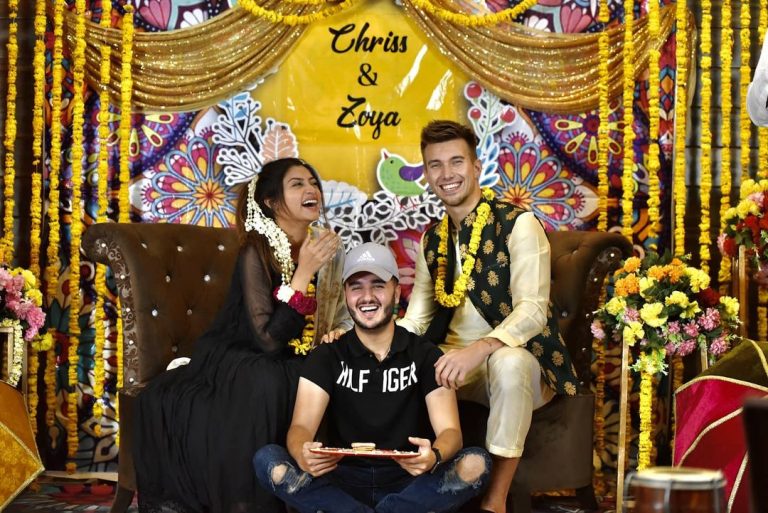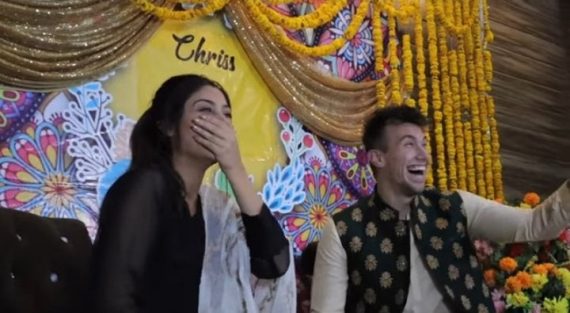 The two seemed filled with joy and blown away by Jafry's wholesome surprise idea. Praising his efforts, Nasir shared an adorable click on her Instagram from the event and wrote, "Mere do anmol ratan and my first dholki."
"Love you to bits and pieces and may Allah keep us this happy always," she added. "And my dearest wolf crew family. I thank God for the day I met you all."
Here is the complete surprise dholki vlog – enjoy!
From serving major couple goals to a dreamy proposal on a beach in the Bahamas, the couple has managed to stay in the limelight. It must be noted that earlier that month, prior to popping the big question, Betzmann shared the news of embracing Islam. He announced that he has become a Muslim, saying this is a religion of 'peace.'
About Islam, Betzmann said, "Islam is the religion of peace and I felt a deeper connection and something I want to experience and explore deeper for myself."
As of now, further details about the marriage have not been disclosed. Nonetheless, fans and followers are super excited! We wish the adorable couple all the happiness and best wishes for their future.
What do you think of this story? Let us know in the comments section below.